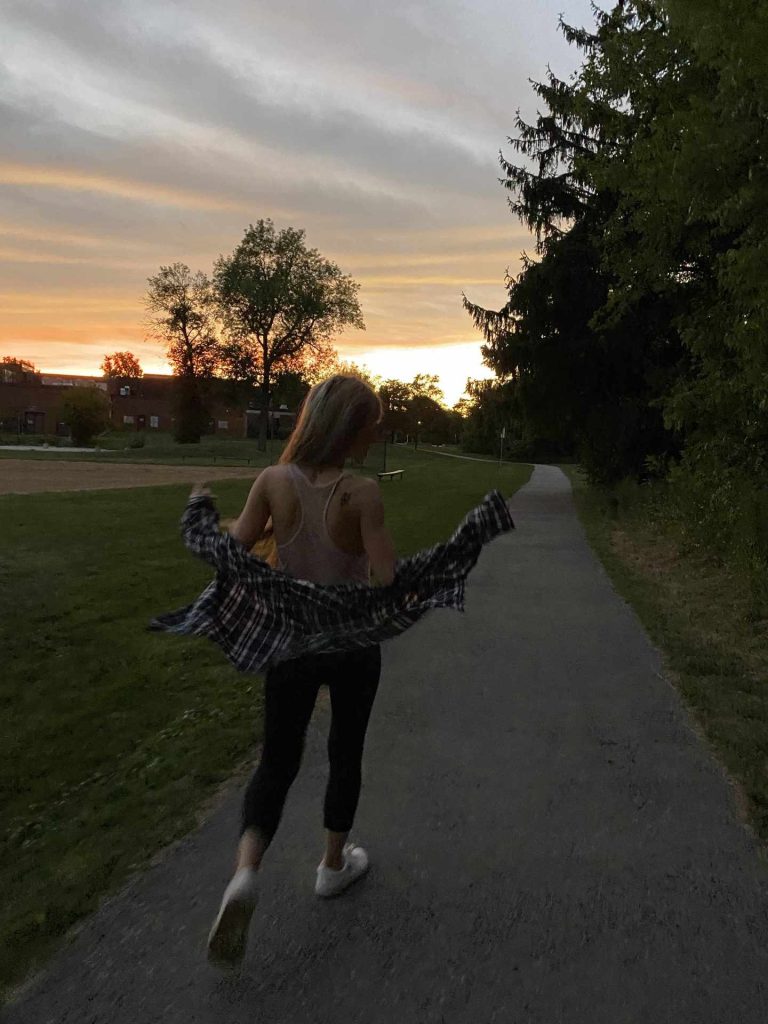 The year of COVID-19 will be forever marked as a time that impacted every aspect of every individual's life in society– from the way we work, live and learn. It reminded us of humanity's interdependence in this changing world. As we all continue to navigate our changing world, how the industries operate has changed and evolved following the global pandemic, including Fashion. The industry has realized its shortcomings and has been forced to rethink, reset, and approach Fashion differently. And this is the way forward for the future of Fashion.
However, how each individual, brand, or company chooses to interact with Fashion is different while still leading the way forward, coming together towards a more conscious and resilient future.
As the fashion industry reevaluates itself in the wake of an emergency, its interconnectedness poses a threat of forcing out smaller brands.
To make sure the future of small independent brands is just as secure, we must support and take inspiration and pride in their views. FORWARD, as an independent magazine with an independent voice, we're allowed to recognize and endorse independent talents– voices with creative and forward ways of doing things.
We bring all industry creatives together despite their size, volume, weight or status– because it is in individual creativity that we take inspiration from and believe is the way forward.
We reach another milestone as we bring forth our special ISSUE that celebrates two alternate COVER for the same edition.
We have never been more proud of the "diverse and all-encompassing content" we have put together.
To ensure a fashion brand's success, we need to understand that the inspiration, creativity, and intuition of 'Fashion' is also an organization, strategy, and management. To focus on both the creative and the business aspects of Fashion, it only fitted to spotlight it with a special ISSUE that offered two alternate covers for the same issue. Cover Klaudia Zinaty-Capalbo, the FGI Regional Director, spotlights the Fashion Industry. She shares her insights on what to take away from this time and her industry expertise on the way forward to a more resilient, conscious, and sustainable future. To start a fashion business and become successful– it is necessary to think and behave like an entrepreneur. The coronavirus pandemic has demonstrated the challenges the Fashion would have in sustaining themselves or their creativity without the business expertise. Our alternate cover, beer baroness Manjit Minhas, the Maestro of entrepreneurship, talks about entrepreneurship myths, what works, and why small-business growth is crucial to economic recovery from the Covid crisis.
With the edition" WAY FORWARD," we bring hopes for the future of the fashion industry.
To Our Future!


Ugyen Wangmo Editor-in-chief
All creatives– Designer, Stylists, Influencers, Photographers, Artists, Models, and everyone in between–join their voices to tell us how their relationship with Fashion has evolved and how they see the future of Fashion. It is in the diverse and individual vision that we believe, and it is from each other we learn and grow, and together we will find common ground to define the future of Fashion. Annie Thompson reminds us to get back to knowing WHO MADE OUR CLOTHES. Susan Langdon tells us how we can't go back to the way it was, while Suneet Oberoi looks back at the manufacturing fashion industry's evolution. By talking about the need for more diversity, representation and inclusion in the beauty industry; and the need to allow everyone to tell their stories and experiences in their own words, and the importance of allowing everyone the same opportunities to create– we explore a future that doesn't leave anyone behind. What does the future of the fashion runway hold? We find out how the digital fashion shows will not replace the live fashion experience and still learn from digital runways. We also reflect on how dressing well is disappearing and share many more voices that look at the past, present and future of Fashion. WAY FORWARD looks back and reflects, lives and experiences the present, changes for the better, and moves forward into the future.