Vancouver Fashion Week SS23
VANCOUVER, BC, 20 October— Vancouver Fashion Week (VFW) Spring/Summer 2023 returned with a bevy of show-stopping designers on 20 October 2022. VFW is a global platform for local Vancouver and international designers and brands, featuring talent from Ukraine, Canada, Japan, and the USA.
The inaugural evening of Vancouver Fashion Week Spring/Summer '23 began with an Indigenous welcome and a proclamation from the City of Vancouver. Local Vancouver fashion industry members were recognized for their work, including the Nancy Mak Scholarship Award Recipients Dryden Serada and Atelier Coin, followed by encouraging speeches from Vancouver City Councillors Lisa Dominato and Michael Wiebe.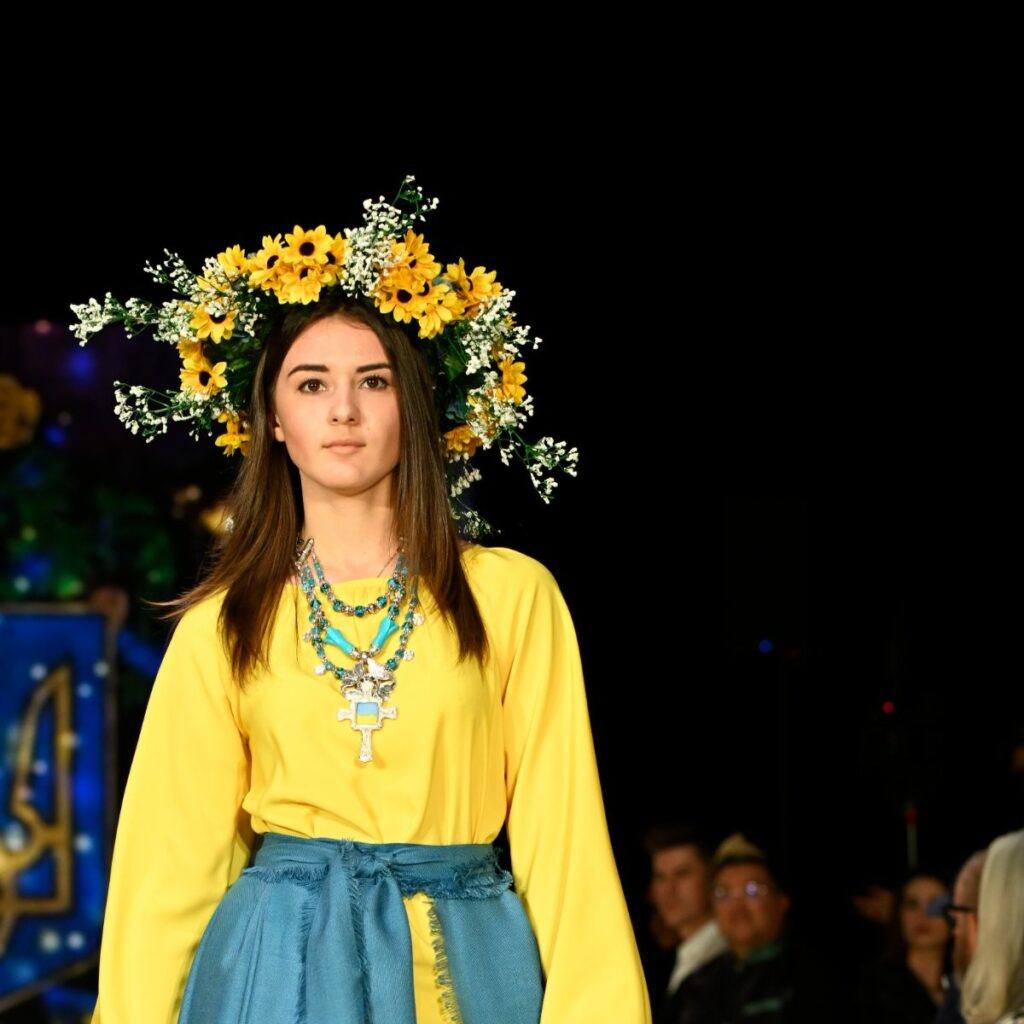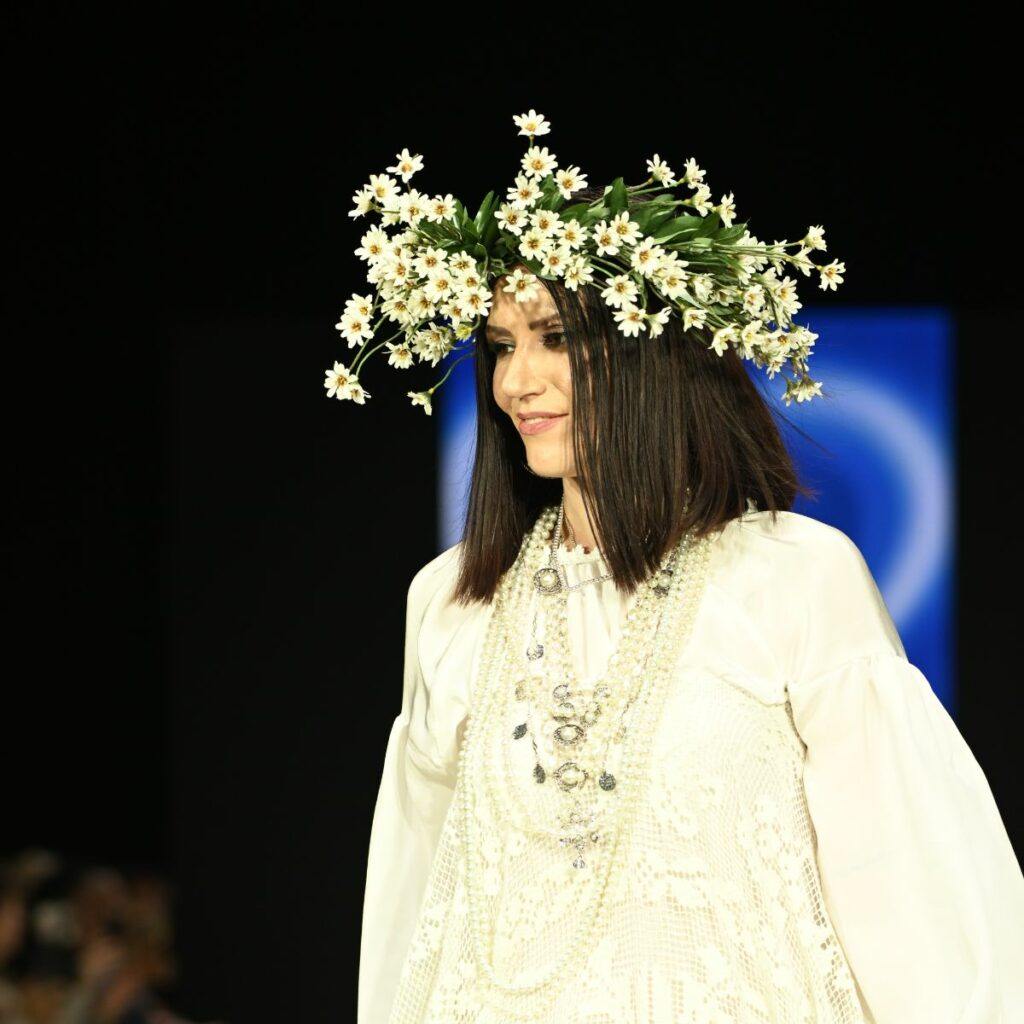 Opening day one of VFW was Canadian-Ukrainian designer and eco-stylist Tetyana Golota with a heartwarming video highlighting the connection between the Ukrainian and Cree First Nations people, followed by her presentation entitled "Love to Ukraine." The collection showcased many variations of traditional cross-stitching embroidery deeply rooted in Golota's Ukrainian heritage, with accompanying floral arrangements adorning the models to create a beautiful balance. Indeed a love letter to Ukraine.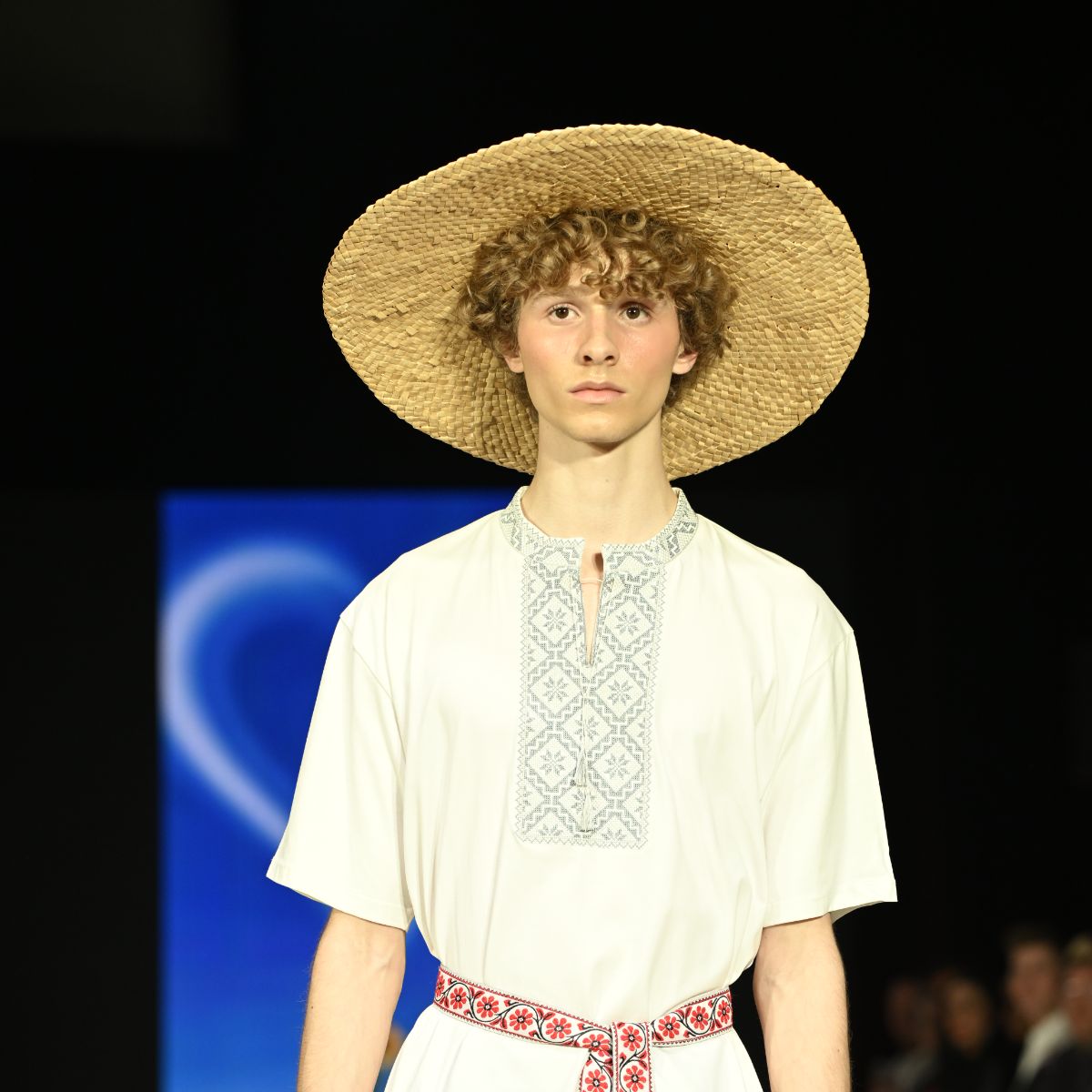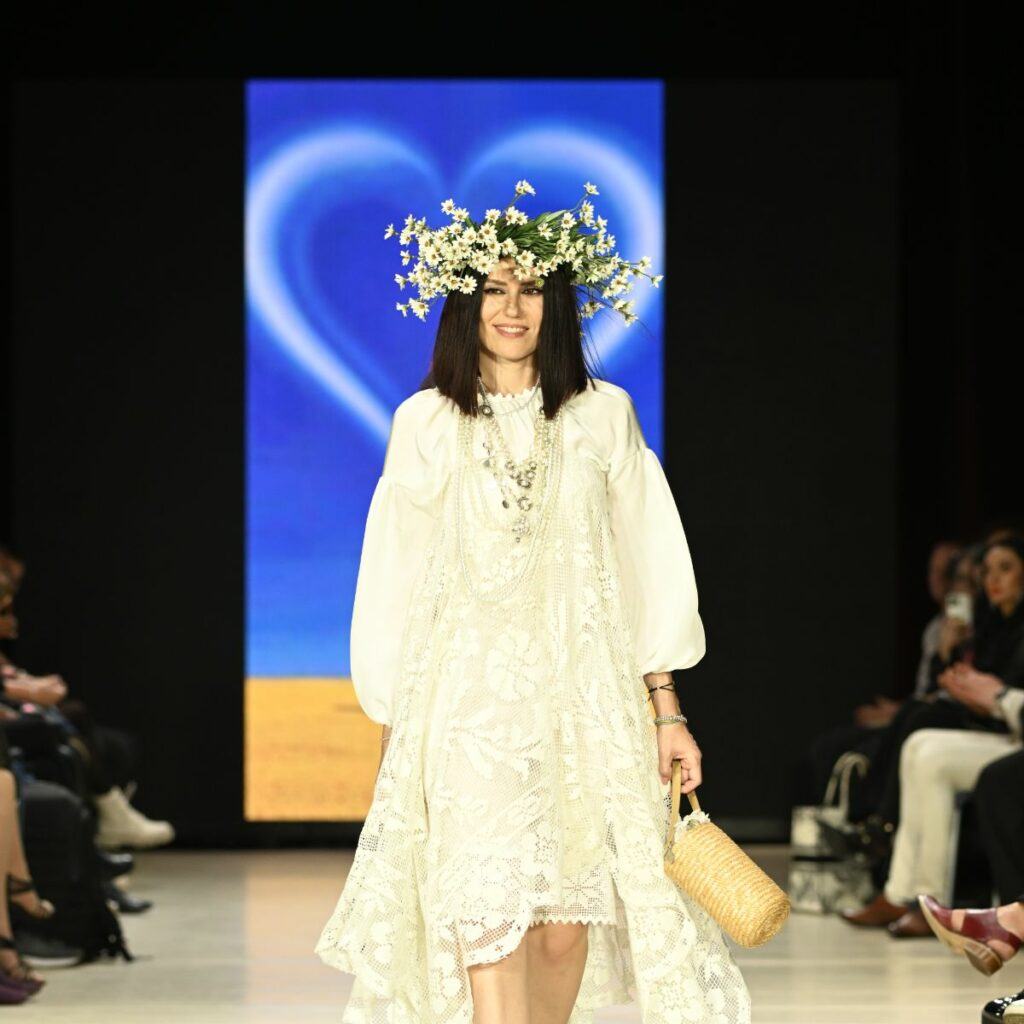 Kome Clothing, by local Vancouver designer Kjaer Neletia Pedersen, presented a collection that was at once bohemian and street-ready at the same time. Flashes of bright silk perfectly clash with jacquards and denim for a joyfully flirtatious show of craftsmanship. Dazzling combinations of textiles were so rich and varied that each piece truly felt like wearable art. The collection felt like a perfect fit wardrobe for artists and creatives.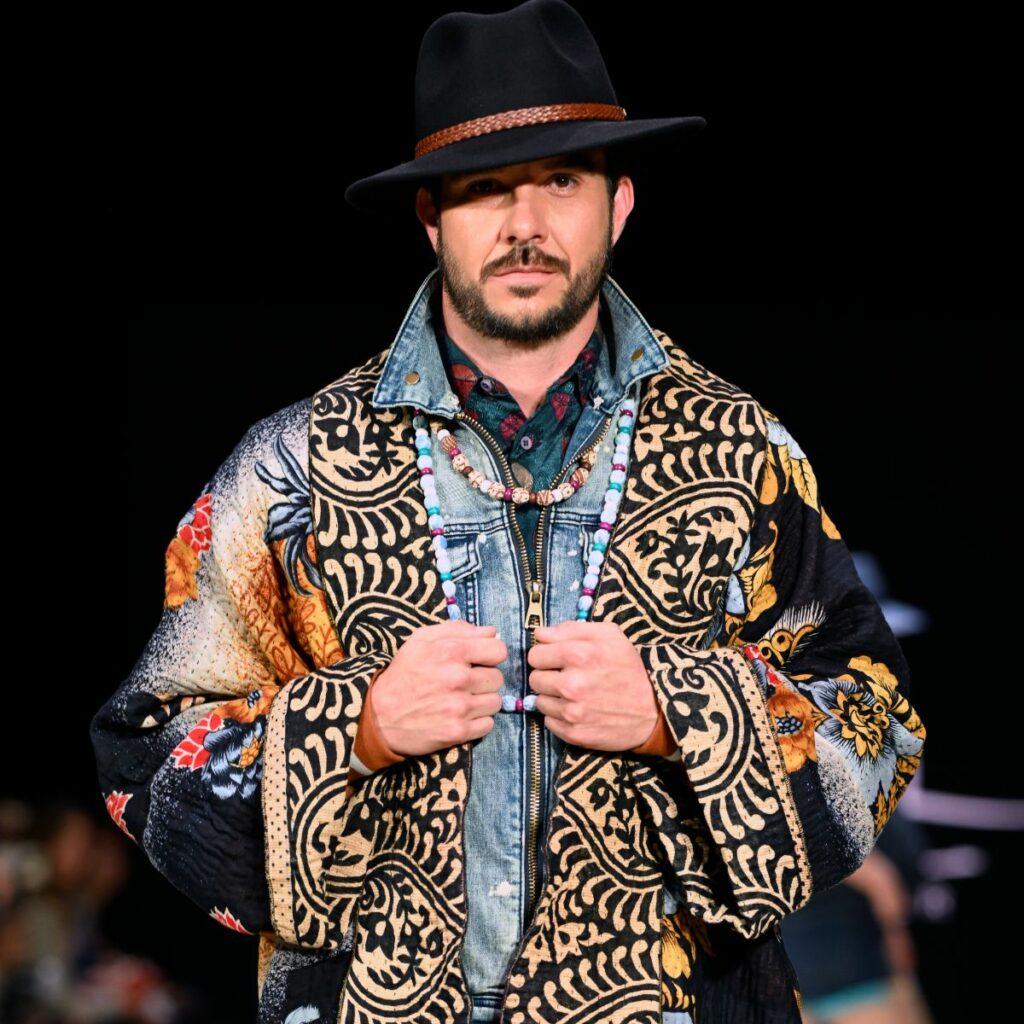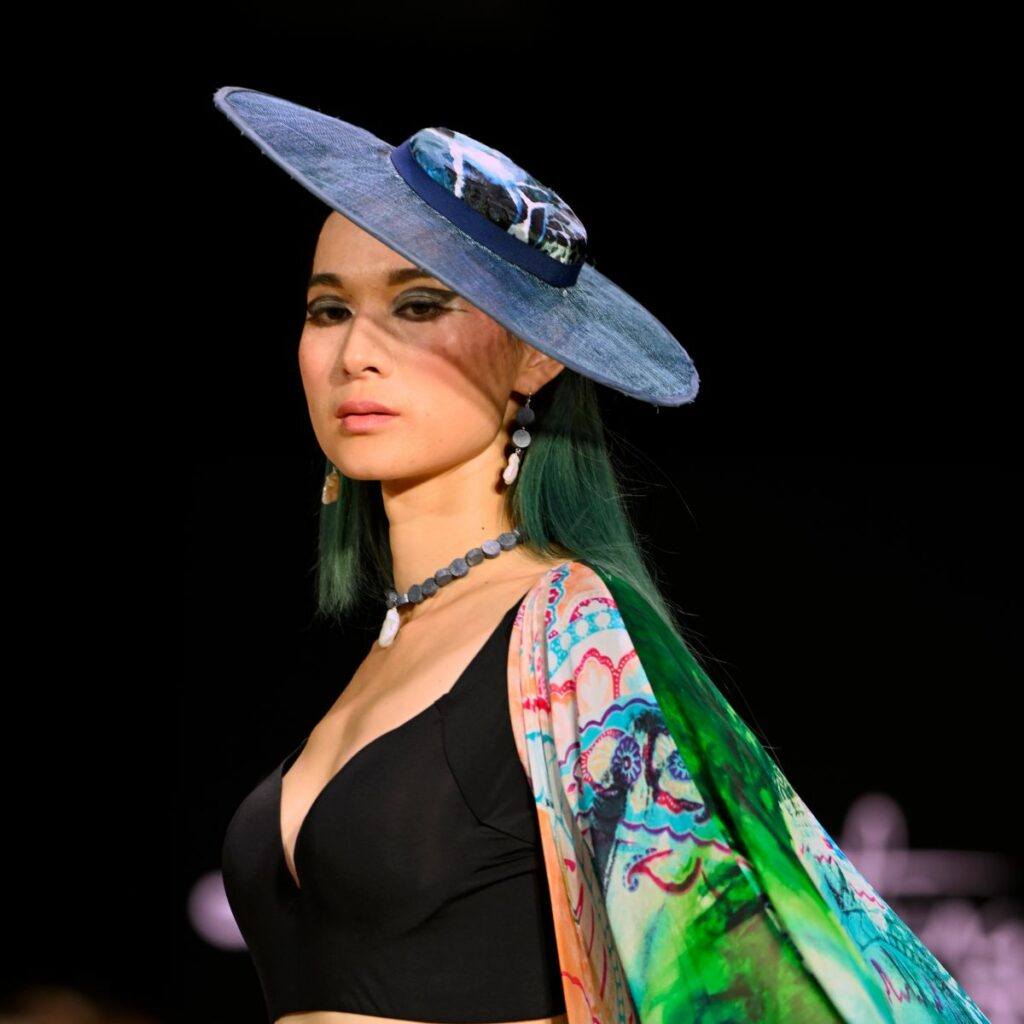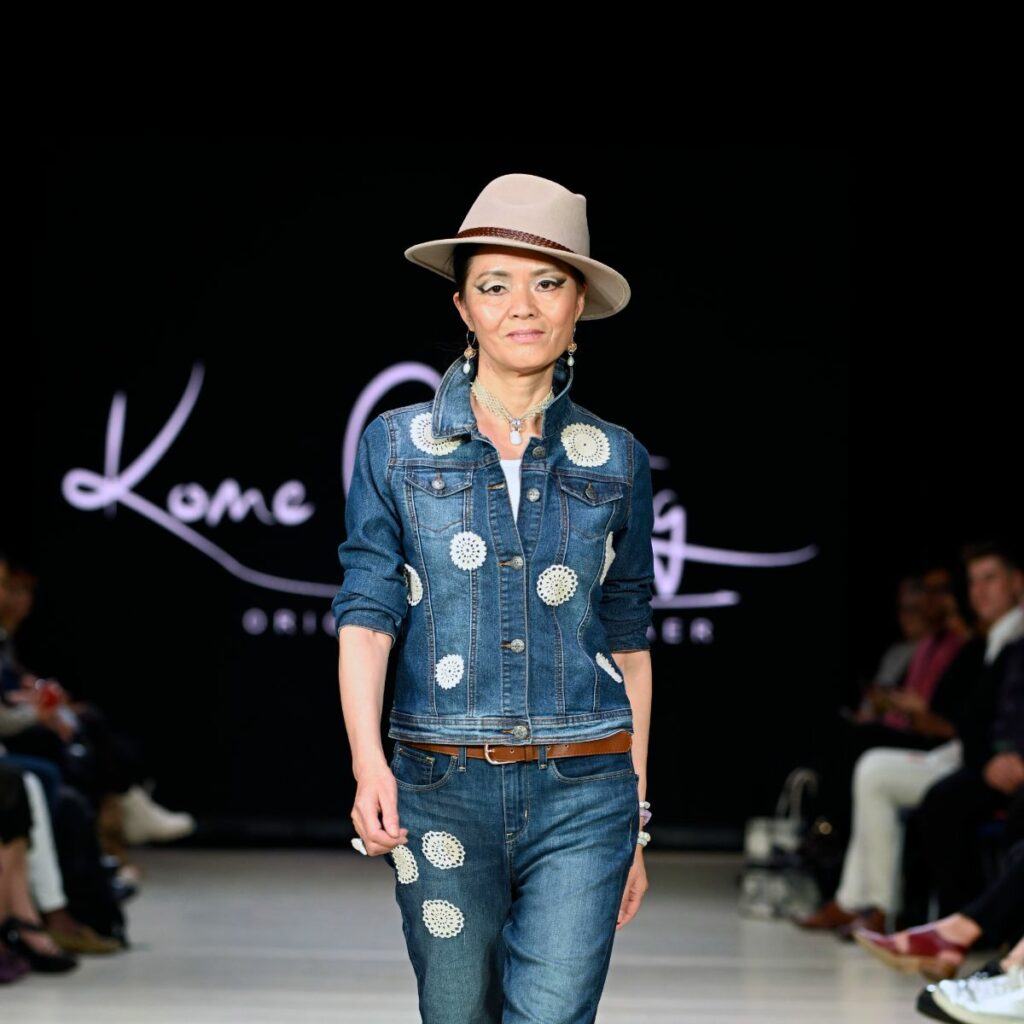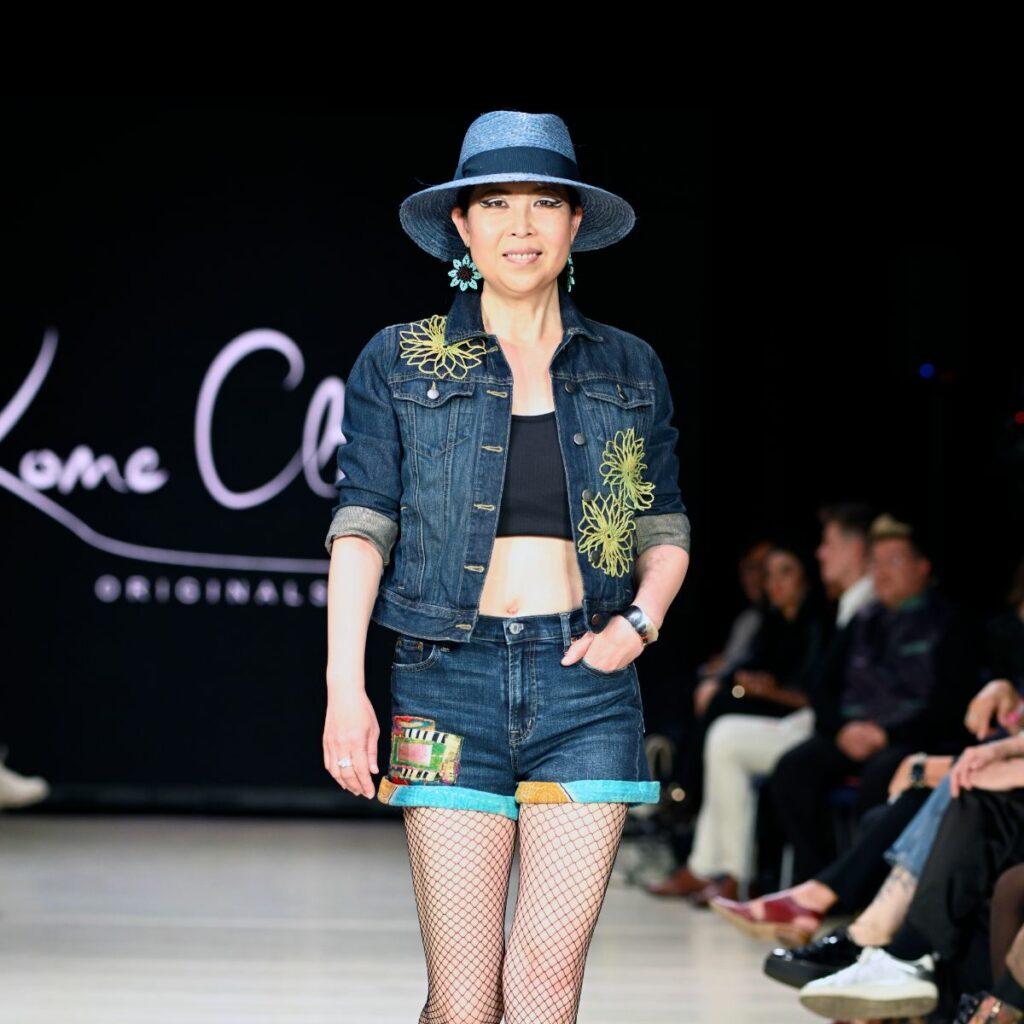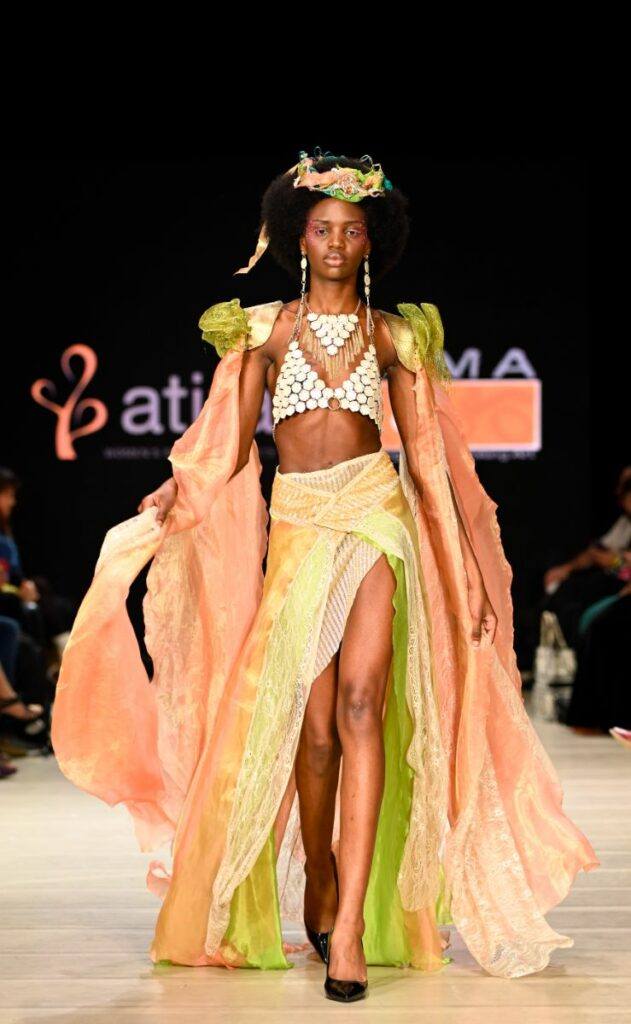 EWMA (Enterprising Women Making Art) is an inclusive women's space in the Vancouver Downtown East Side. It is dedicated to creating a safe space for arts-based wellness activities for anyone who identifies & lives full-time as a woman, including transfeminine, two-spirit, intersex women, and non-binary people to express themselves. EWMA's collection for S/S'23, although designed by many artists, was a concise collection of 10 looks dripping in fantasy with a futuristic edge. Looks included— ethereal space princessesque gowns, iridescent geometric chain maille, and a swimsuit created from what appeared to be disposable face masks.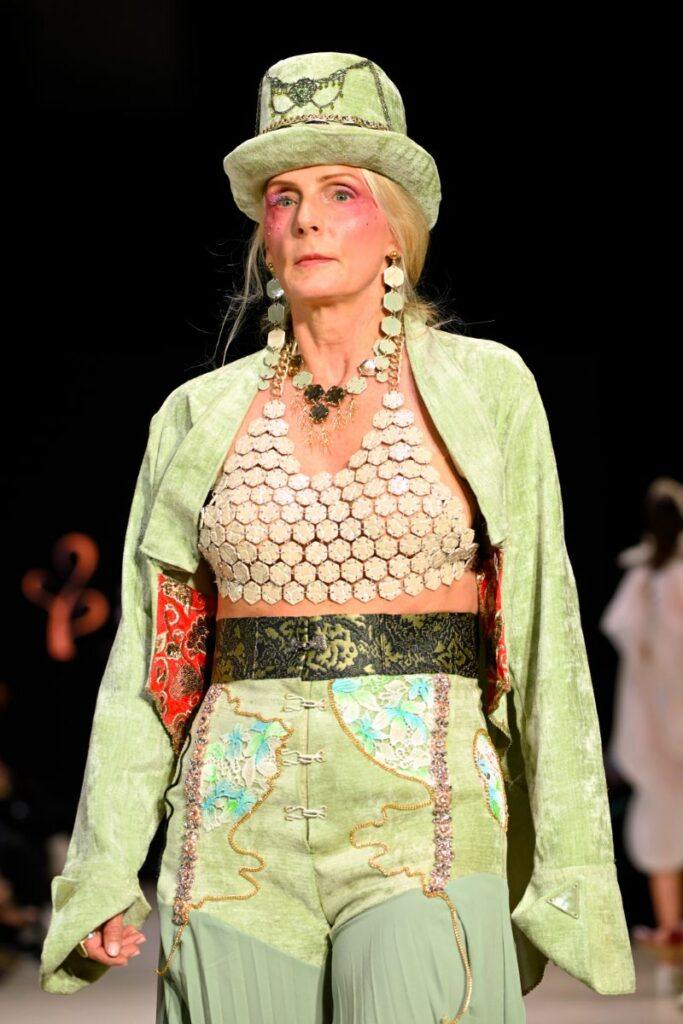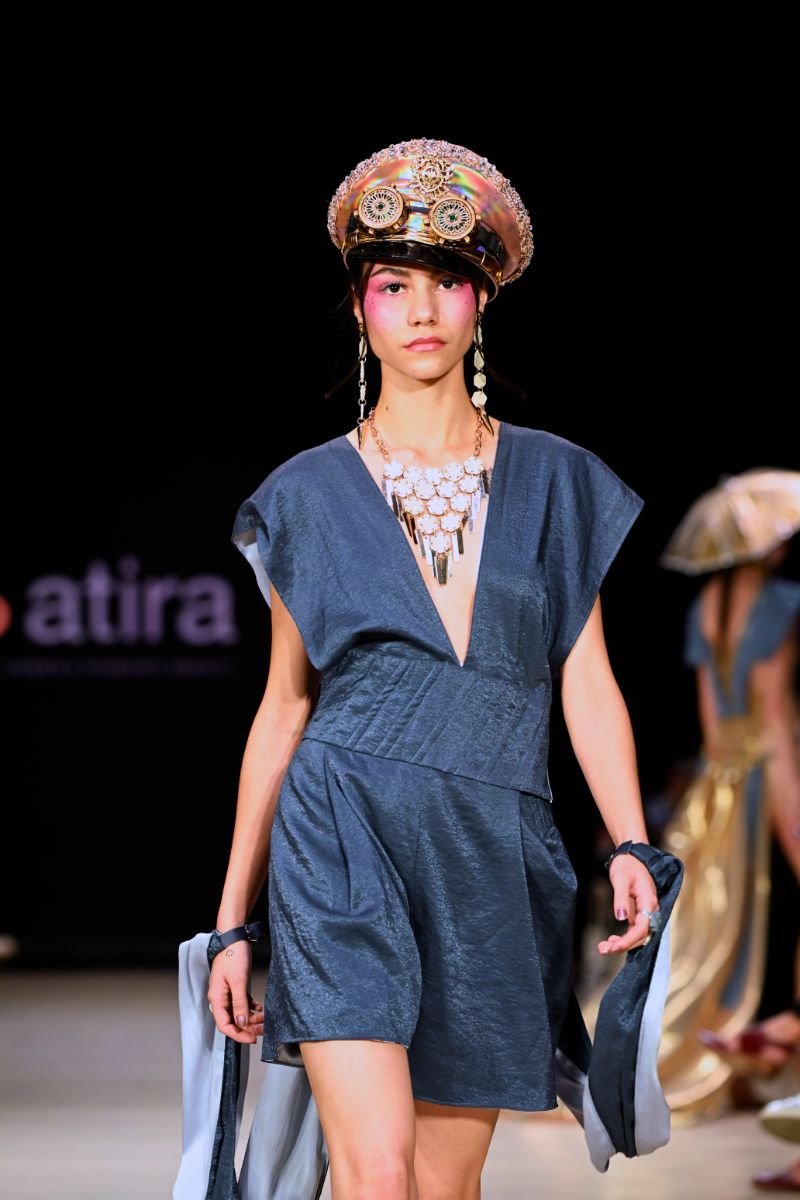 Atelier Arielle showed a striking bridal-inspired collection entitled "Romance for the Cynics." In her debut collection, the New York City-based designer rode the line between romanticism and modernism. The collection was a succinct show of Ariel's skills as a designer with structured puffball hems and sheer structured gowns made of houndstooth complete with boning. Closing the collection was an enchanting gown reminiscent of the filaments of a flower.
KU by Akiko Hosoi presented a collection full of punk sensibilities down the runway, including looks of distressed and upcycled jersey t-shirts patchworked back together that combined silhouette building with the grit of the streets. Artfully torn denim and touches of red and leopard print brought everything together to create a grungy punk glam collection. Hosoi employed special bleaching and dyeing techniques to express unique colours.
Tokyo-based brand UNSERTEN showed a moody collection of flamboyant menswear. Tailored black trousers paired with glittery rhinestoned accessories walked down the runway. The brooding collection pushed heteronormative notions around menswear. For one look, a model donned a dress of black velvet and tulle. One thing was consistent–every model came with an accompanying set of hardware; chain harnesses adorned their faces and bodies.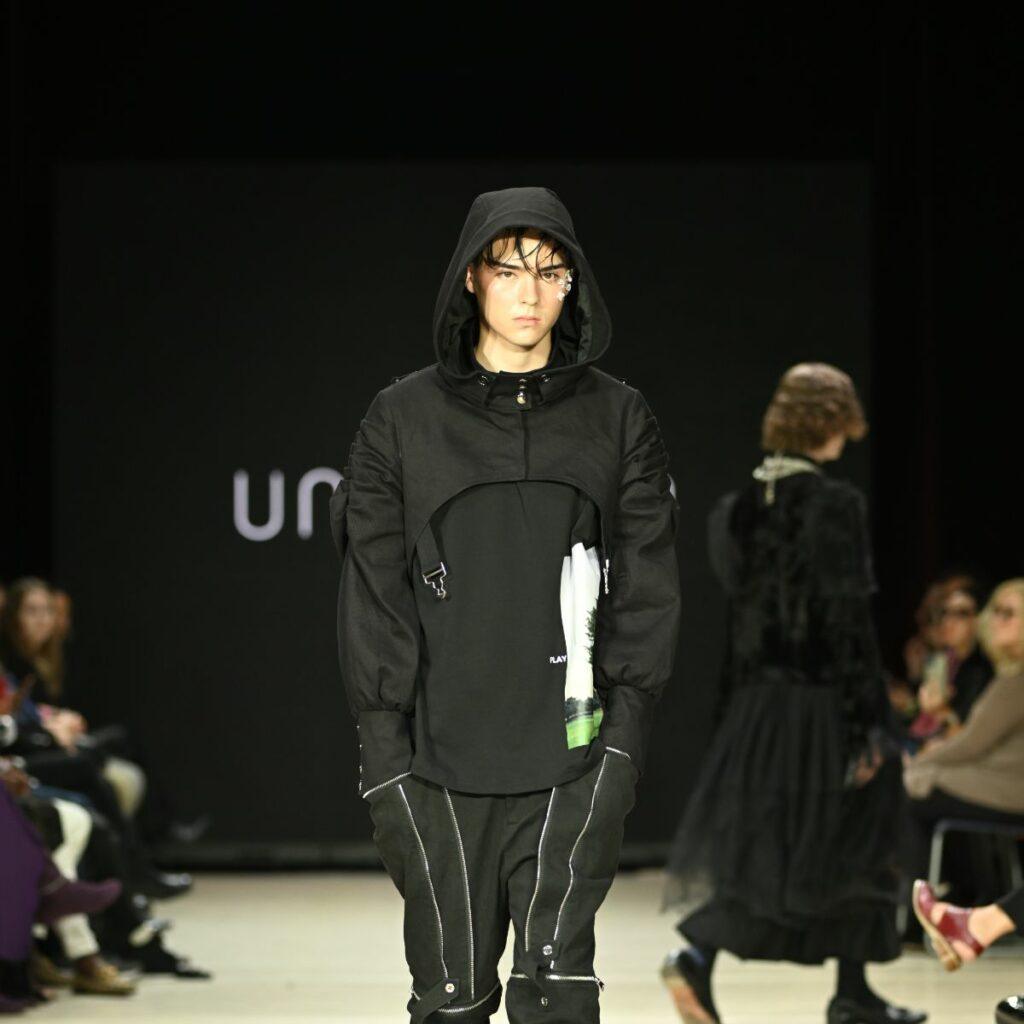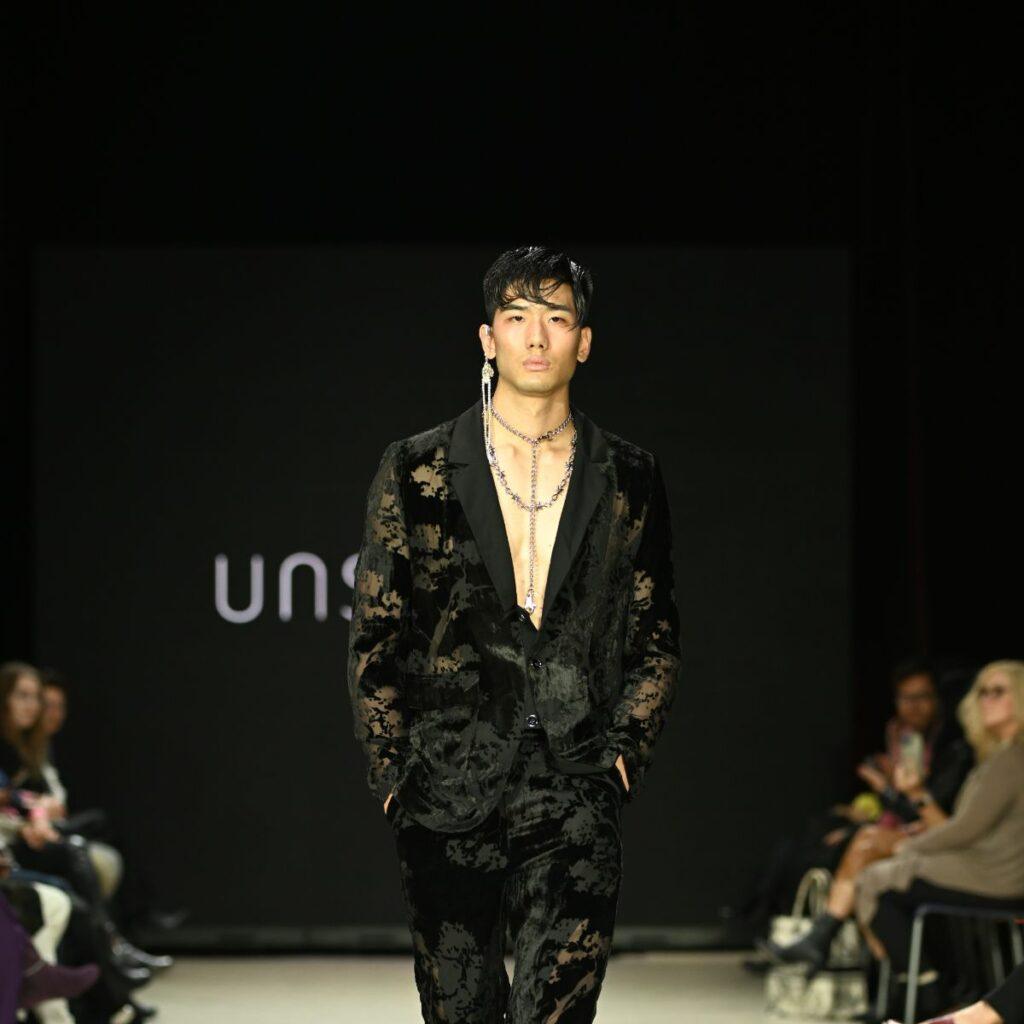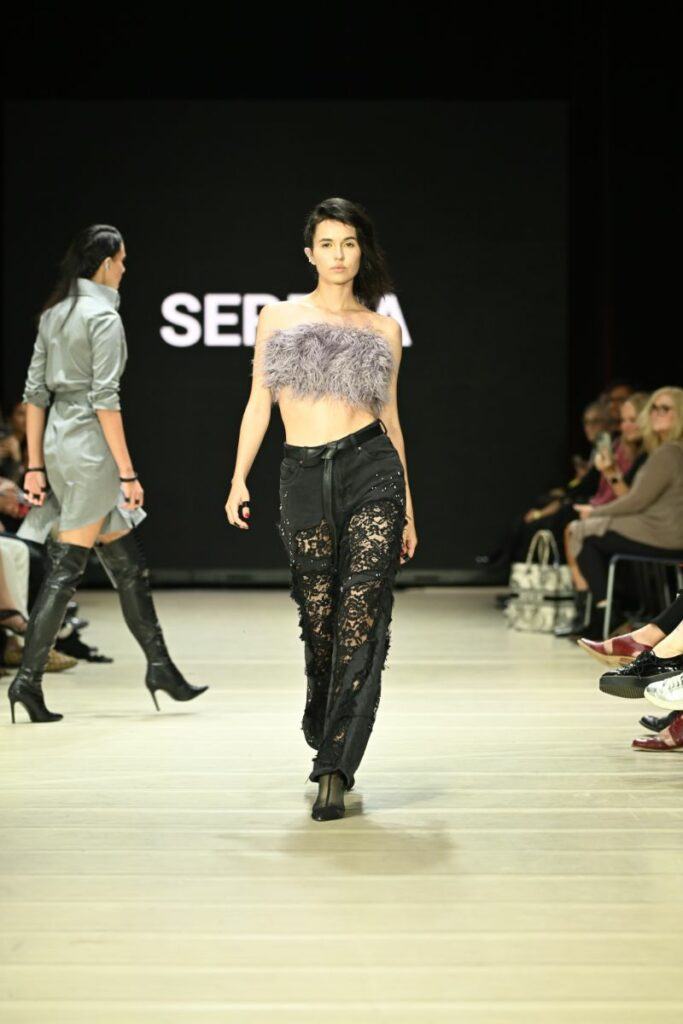 Nancy Mak Award recipient Sereda closed out Vancouver Fashion Week S/S'23 day one with an elegant and direct collection. Set to blaring rock music, razor-sharp cuts and asymmetrical hems evoked a purely urban sensibility, as if the models were walking out to the runway from the city streets. Strikingly draped dresses and skirts were paired with motorcycle jackets, wearable but still uber chic. The closing look was a glittery halter gown with the highest slit, truly a fitting collection for a pop star or rockstar's girlfriend.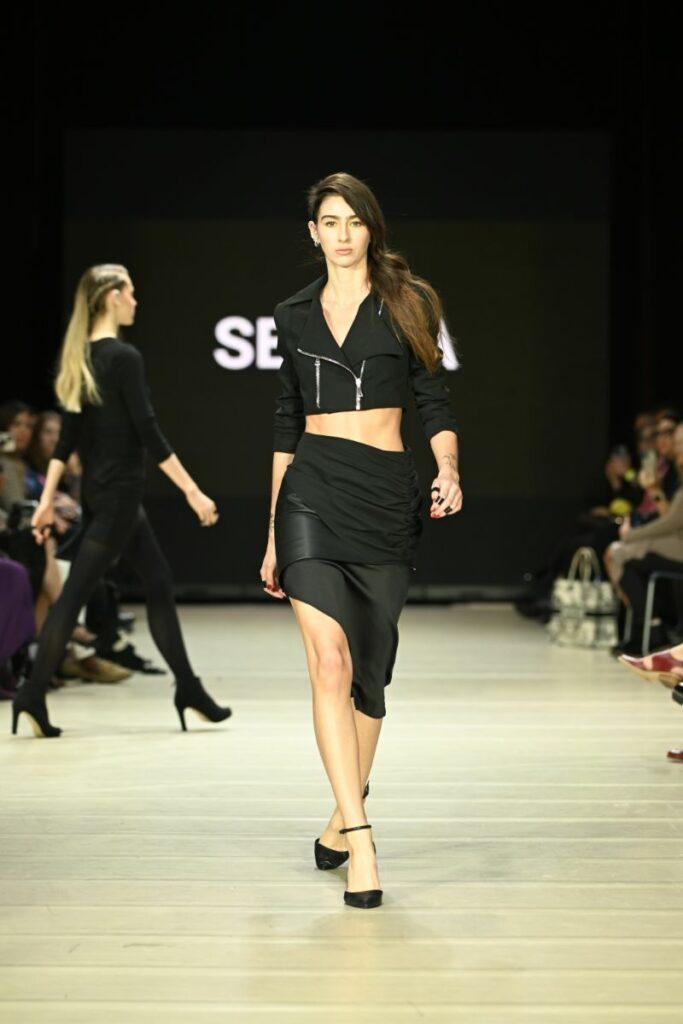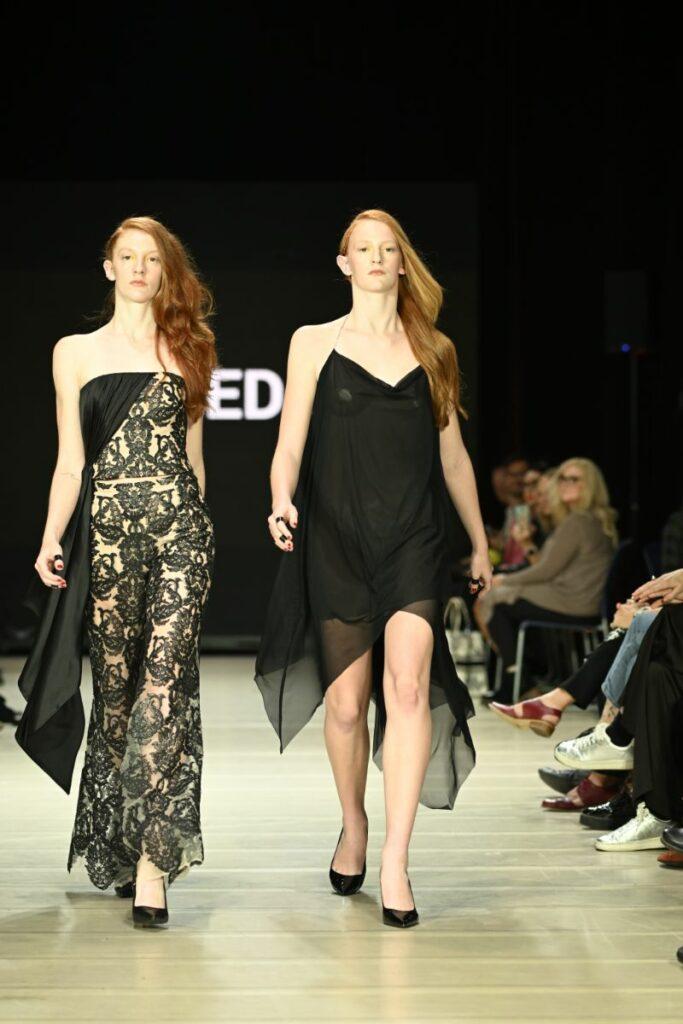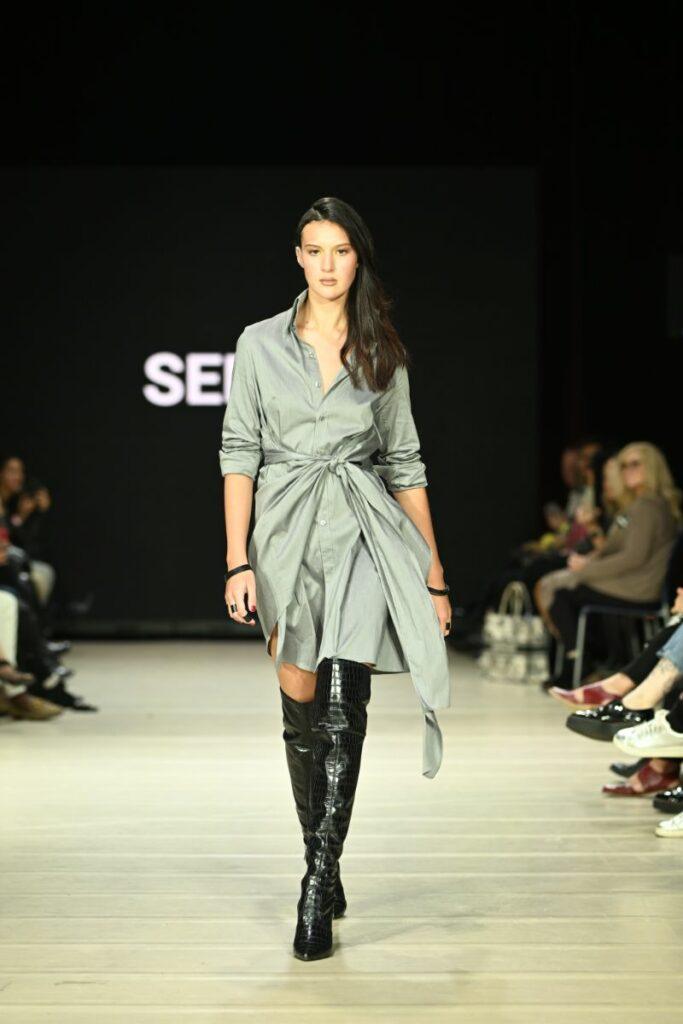 About Vancouver Fashion Week (VFW): Established in 2001, Vancouver Fashion Week has been dedicated to cultivating the success of both established and award-winning emerging designers with its global perspective and highly multicultural approach. Championing diversity as its greatest strength, Vancouver Fashion Week has become the second-largest fashion week in North America. It is one of the fastest-growing fashion weeks in the world. The team at VFW continues to provide its designers with a platform for their craft and ongoing opportunities for commerce and success.
Article written by: Destiny Gong @ Hybrid Rituals Media
Photography by: Arun Nevader