UforChange: Building Youth and Society
All Images Courtesy of UforChange
UforChange, a non-profit organization, has harnessed youth's creativity to spur inspirational energy and knowledge for a purposeful future for over a decade.
UforChange is a non-profit organization that focuses on youth development through Arts. For almost 11 years, the program has impacted young people to understand and learn their purpose and direction in their futures by using art as the tool to achieve change. To date, UforChange has changed the lives of close to four thousand youth from all parts of the Greater Toronto Area–from Brampton to Jane and Finch. The participants are passionate young people seeking opportunity, and many are from marginalized communities, including newcomers, racialized youth, and LGBTQ+ youth.
However, the year of COVID-19 pandemic had made it hard for charity organizations from the cancellation of fundraising events and a steep drop-off of donations. While hundreds of millions of young people worldwide have had to put their lives on hold, UforChange youth continued to receive support.
The organization remained resilient and innovative, continuing to support its communities despite the challenging times.
One of the recent innovative initiatives by UforChange to continue to raise funds to keep their doors open (even if virtual for youth and the broader community) was Fashion Runs Deep, held on 1 June, 2021.
Fashion Runs Deep was a unique fundraiser, a virtual celebration for their graduates to showcase their achievements to a broader audience and learn from the elite panellists. It helped close the loop on the organization's work of building bridges to success so that the graduates don't lose momentum. The event was their way of showcasing what's possible.
As UforChange continues to inspire the youth and help build the community, FORWARD is inspired to bring the Digital Marketer of UforChange, a Humber student, Amtul Jansen, to share how the organization continues to be such an inspiration.
The beginning of UforChange:
UforChange, co-founded by Chalo Hancock in 2009, initially began as an arts program for St.James Town's youth.
The pilot program served youth in St. James Town who experienced multiple challenges, including poverty, exposure to violence and crime, substance abuse, family breakdown, social isolation, and language barriers. The pilot had tremendous success, hosting block parties, showcase events and education fairs for young people in and around St. James Town.
Inspired by UforChange's mission, many other organizations have affiliated and collaborated since then. With partners such as Soulpepper Theater, the Art Gallery of Ontario, and Fashion Arts Toronto, UforChange built itself up, focused its programming on six core artistic disciplines, and worked tirelessly to build a robust education and employment mentorship arm. Since the pilot began, it has been almost 11 years, and UforChange has served over 3500 young people through its programs, events, volunteer opportunities, and outreach.
The inspiration for starting U For Change:
UforChange started as a response to the increasing need for youth arts programs in the St. James Town neighbourhood. Since then, UforChange has been mentoring young people to pursue their artistic passions through a spectrum of arts programs and workshops. Our programs are unique because we provide youth with foundational skills and access to professional mentors, industry volunteer and employment opportunities, a sense of community, education support, and more. Initially serving young people from St. James Town, UforChange has grown to serve Regent Park and the Greater Toronto Area.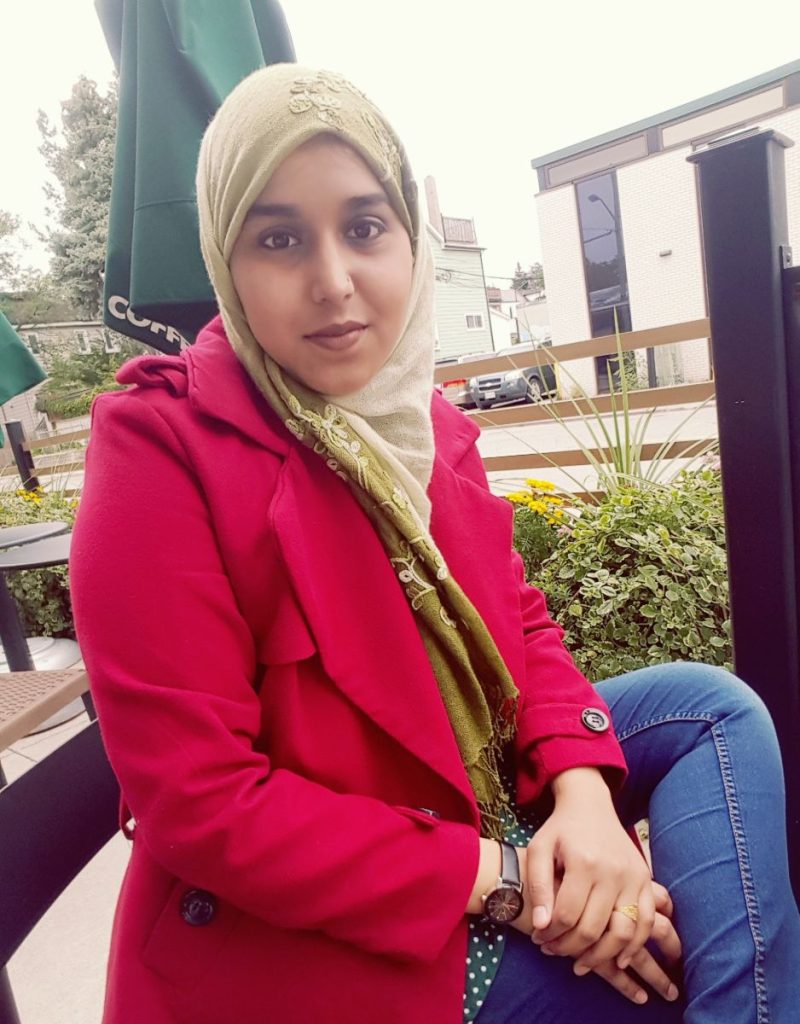 Digital Marketer of UforChange, a Humber student, Amtul Jansen.
UforChange is an inspiration for youth and society:
Our programs give youth a sense of confidence and something to pursue. It gives people something to bond over, build friendships and community.
We know that young people need engaging, meaningful and inclusive opportunities to pursue their artistic passions and imagine a future rich with opportunity. The youth mentored by our instructors go on to find employment, return to school, or start their own business because they have gained extraordinary skills they can use anywhere in life.
The story of how UforChange came to be what it is today:
Back in 2008, the idea of UforChange began with seed funding from the Wellesley Institute: an initial $10,000 capacity-building grant. The original co-founders of the project worked with members of the St. James Town Youth Council to start a "Youth Empowerment Project." Many dedicated volunteers who successfully convened dozens of youth in the community to host events such as basketball tournaments, BBQs, math contests, and art projects led the initiative. Supported by community service agencies, the youth saw the need for a more extensive intervention in the community: one grounded in the arts. The founders took this collective experience to a new government-funding agency called the "Toronto Youth Pluralism Pilot Project," made of a consortium of funders including Citizenship & Immigration Canada, Heritage Canada, Public Safety Canada, and Service Canada. Ultimately, the department of Multiculturalism in Heritage Canada moved to Citizenship Immigration Canada. The remaining funders dropped off, leaving only Citizenship as the primary funder for approximately $3.4m over three years. This is how it all began.
UforChange's objectives:
Our mission is to mentor young people to pursue their artistic and aspirational passions in an inclusive, barrier-free community. UforChange's vision is that every young person confidently seeks a future rich with opportunity.
On how the organization function/work:
At the core of the program is a unique methodology. UforChange provides a yearlong structured and intensive arts, culture and life skills program. Our participants range from 16 to 29 years old who continue to stay involved even after graduating from the programs. Our doors are open to current participants and alumni, and we still engage alumni volunteers who graduated as long ago as 2010. The arts programs UforChange currently offers are Fashion Design, Photography, DJ Arts and a unique Graphic Design and Web Development program for female-identified youth. A series of modules (shorter-term commitments, usually a weekend-long or a month-long, designed to outreach to more young people) that range in subject matter from Grant-Writing to the Business of Fashion and Graphic Design complement these core programs. UforChange also provides education support services, supporting young people throughout every step of the college and university application process, scholarship applications, enrolment processes, and beyond. With the help of our foundation, corporate and individual donors, we can offer these vital services to youth who access these resources outside of UforChange.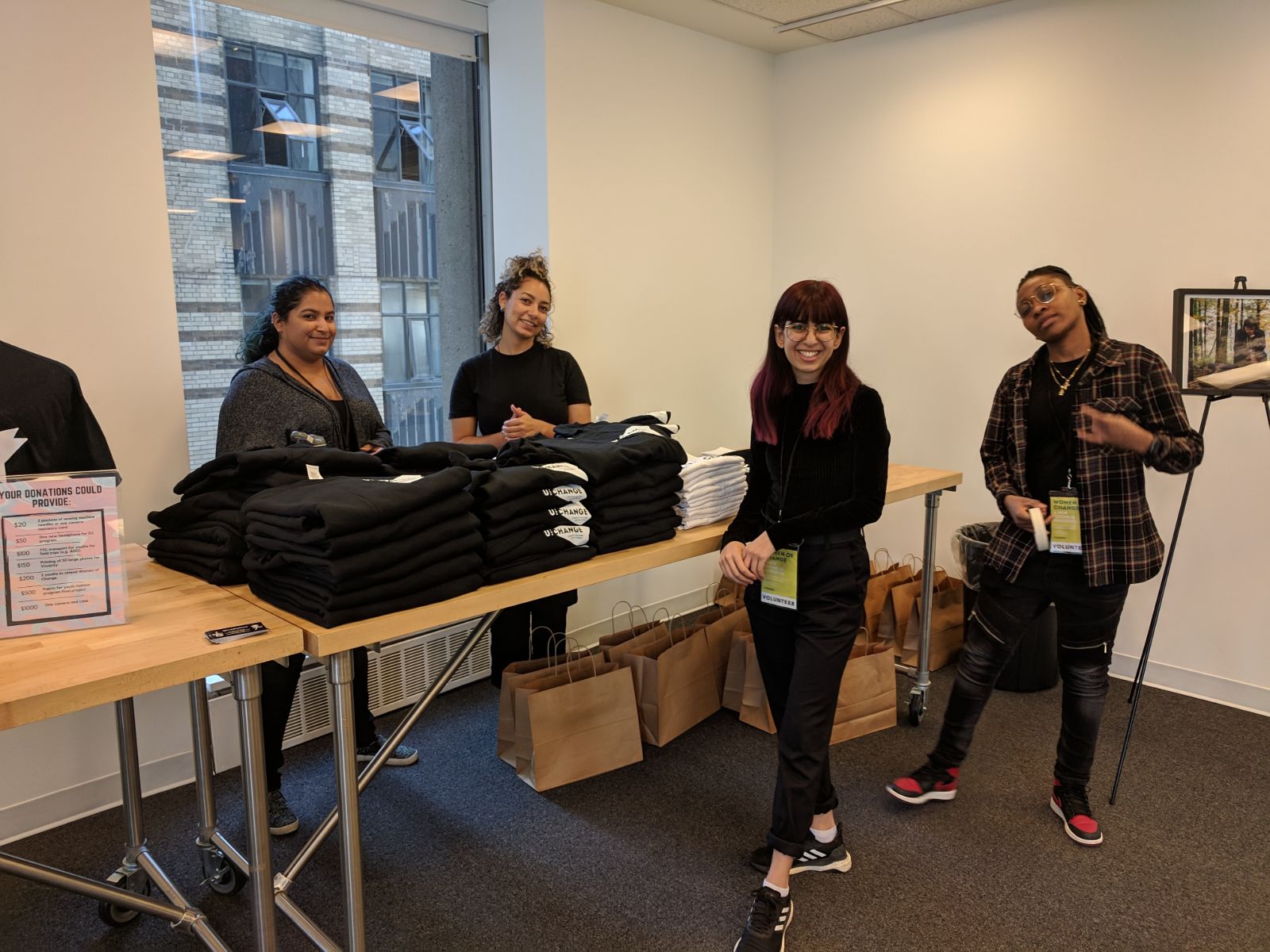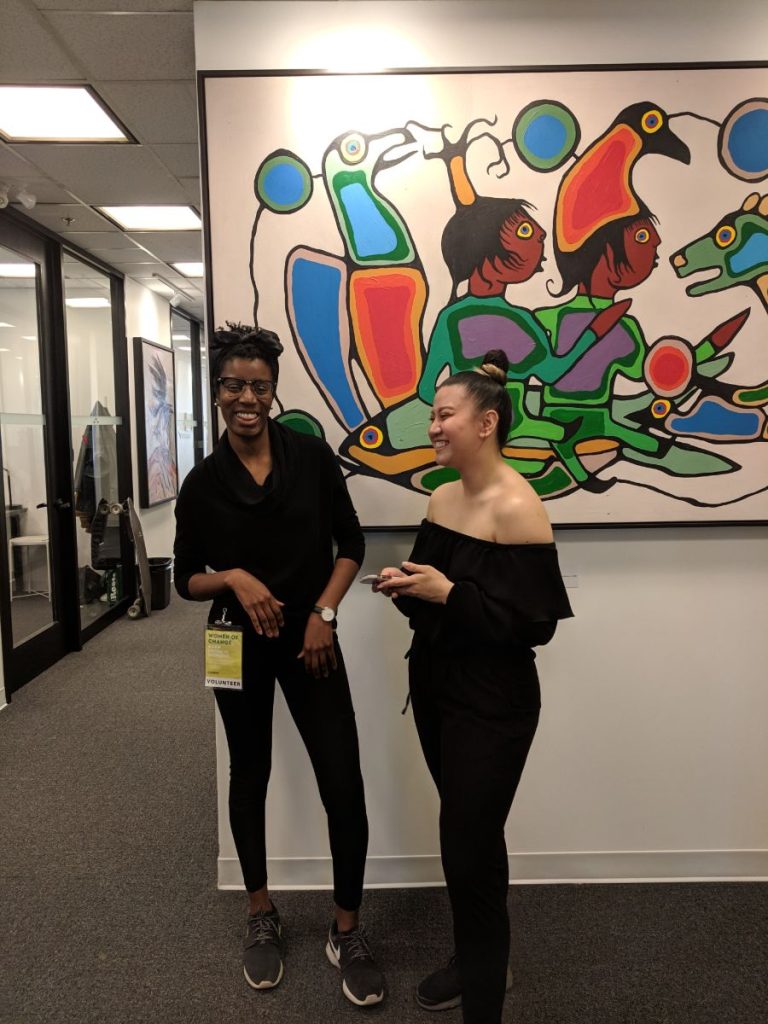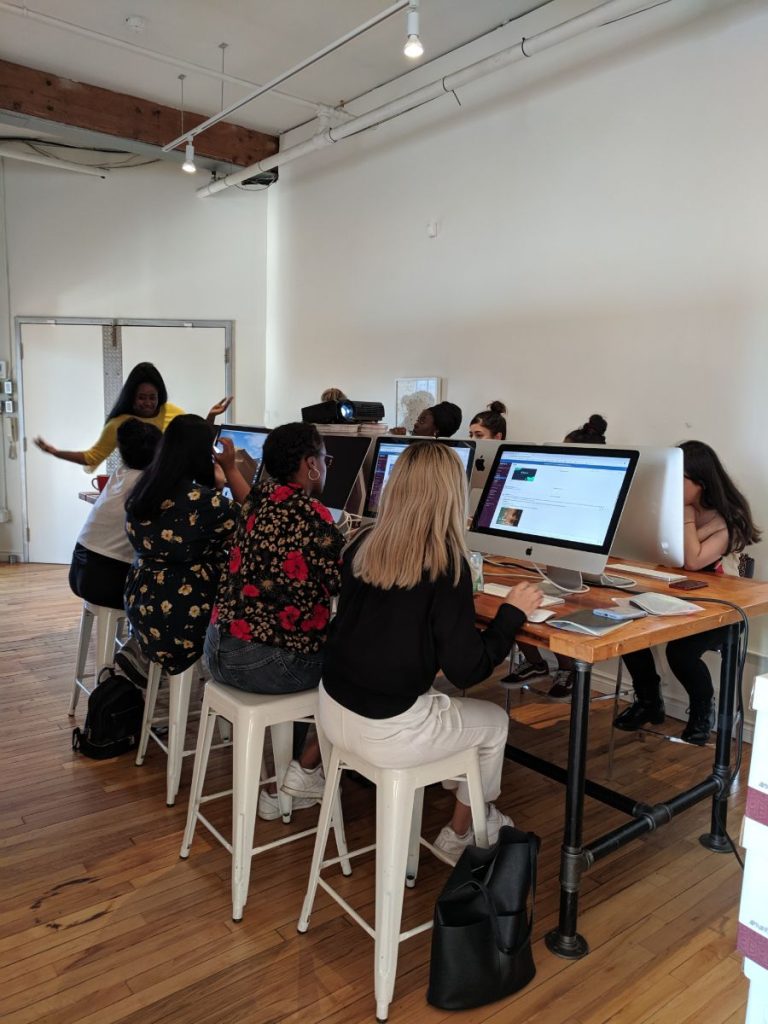 Creative art programs as an outlet to help young people is necessary:
Creativity has become a highly in-demand and sought-after skill in today's fast-paced and automated business world. Every task to run an organization is edging towards automation, except creativity.
We believe that art is one of the most important ways of developing creativity. Creative skills are transferable; other areas of work and life can use the skills learnt in the arts.
They help the youth to understand how individual parts of an organization or task come together, understand their effect on each other, and that innovation and creativity are the foundation of any successful organization.
Arts teach creativity skills to young people that help them innovate, develop problem-solving skills and see new possibilities. It helps build intercultural connections, inspires collective thinking, nurtures ideas, and supports resilience in them. It helps us to express our fears, frustrations, hopes, and celebrations in a productive, healthy, and engaging way through art. They transform our self-doubts into self-efficacy and help us to see ourselves in a light that's packed with potential.
'Creative Culture. Better World':
UforChange believes that a creatively rich culture fosters a better world and society.
Creativity allows the mind to run freely, enabling youth to absorb knowledge easily and makes learning more efficient. It lets them look into the hidden parts of themselves and uncover recognition of uniqueness and identity. It connects them with their passions.
Creative participation helps the youth to nurture a sense of teamwork, togetherness and cooperation. Creative expression gives the youth a voice to help capture ideas, thoughts and visions about the world. It builds advocacy in them for themselves and those around them. Young people learn to be present and active members of society, view and solve problems–with innovation and an open mind.
All these are a recipe for a better future for the world.
Outstanding graduates of UforChange:
Every one of our graduates has a special place in our hearts for their zeal, growth and excellence. One notable successful graduate is a young man from Turkey with an eye for colour and texture yearning to sew. He took the fashion program and graduated with a stunning raw silk jacket when he was just 17. He also enrolled in a photography program to hone essential portfolio-building skills—and to continue expanding his English language skills in an inclusive environment. He completed that program virtually and was proudly accepted at Pratt Institute in New York while also waiting for a Gucci academic scholarship. This young creative is talented beyond his years. Christopher Paunil, our fashion program's artist/mentor and Trevor Godhino, our photographer artist/mentors, worked closely with this person and provided him with tools to advance his talents and learn to believe in himself and his gifts.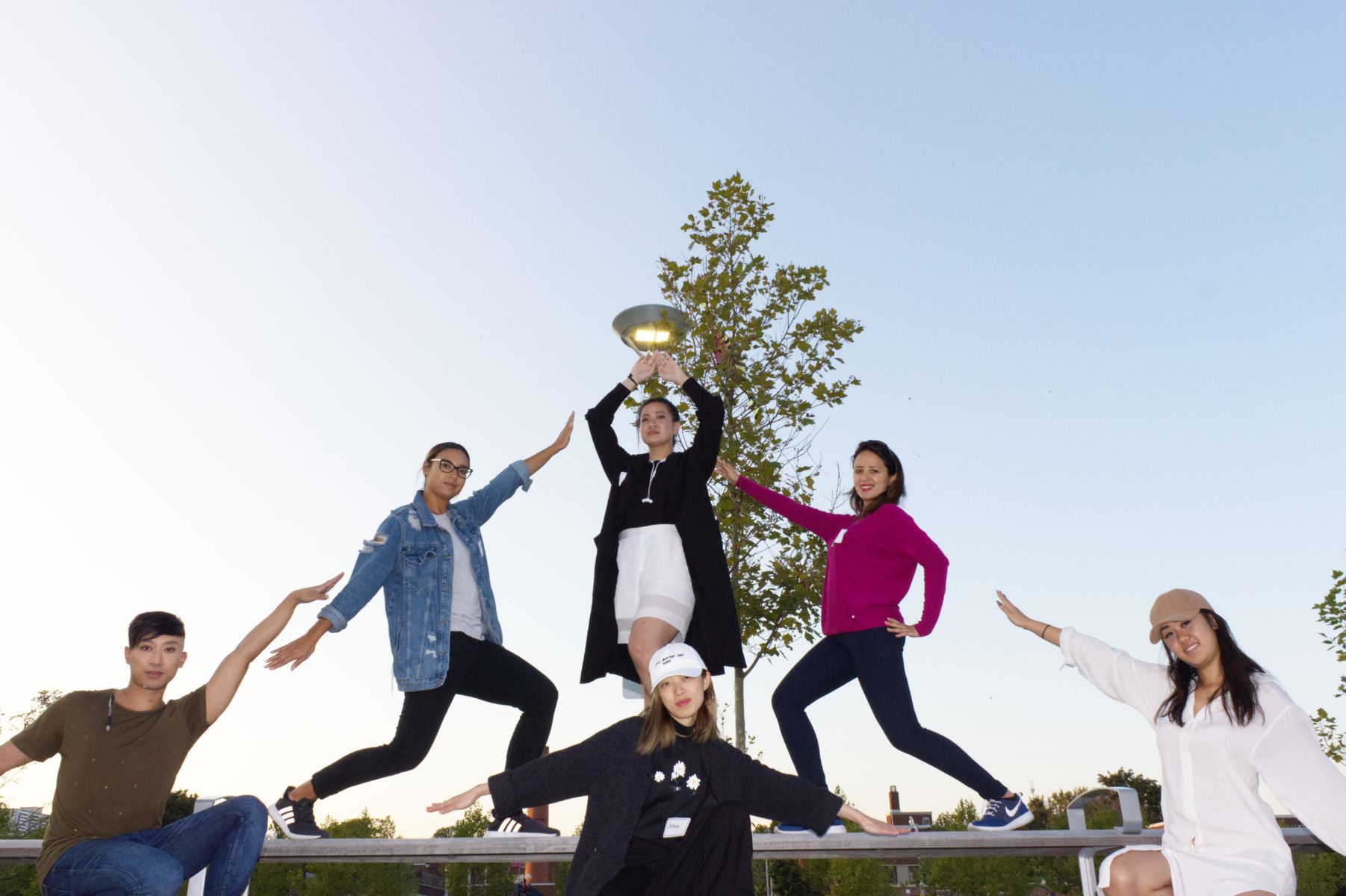 A memorable success stories:
"I don't know if I can get in. It's way too competitive." That was the 17 years old, frustrated and discouraged Helen, finishing high school while lacking direction from school. Helen is highly personable and creative who had overcome a lot to get through high school. She is a graduate of the UforChange arts engagement program, Photography and DJ Arts.
While her grades may not have provided a pathway to Ryerson's extremely competitive Radio and Television program, we at UforChange knew her story would help her find that path. Together we helped her tell her story–the special person she is– and made her way into the school.
Helen is now a graduate of Ryerson's Radio and Television program and a budding photographer. Today, at 22, she is still actively involved with the organization. She is also an ambassador, a success story who has experienced firsthand what it means to have a community of people who believe and know what an individual can do.
How the organization tackled the challenges of COVID:
When the pandemic first forced us to close our centre in the spring of 2020:
The fashion students were each sent a sewing machine at home to continue their projects through online classes and support the community by making masks for front-line workers.
Graphic design and web development students were each provided with software licenses to continue their work from home safely.
The photography program was the simplest to reimagine. Students continued to use their cameras at home to build their creative skills while connecting with us virtually. In September, we re-established in-class learning.
Our marquee fashion show, funded by the Gucci Changemakers Impact Fund, had to be cancelled, but we were able to shift the grant to support the virtual delivery of our programs. Despite our very hands-on approach, we found a way to make virtual programming work. Transitioning to virtual-only programs wasn't easy, and we feared many wouldn't meaningfully connect or engage with us in this new format. But the result has been incredible. This year, more youth graduated from our programs than the previous years.
We're now looking for support to engage creative youth with enhanced virtual programs, more workshop offerings and new opportunities for collaboration.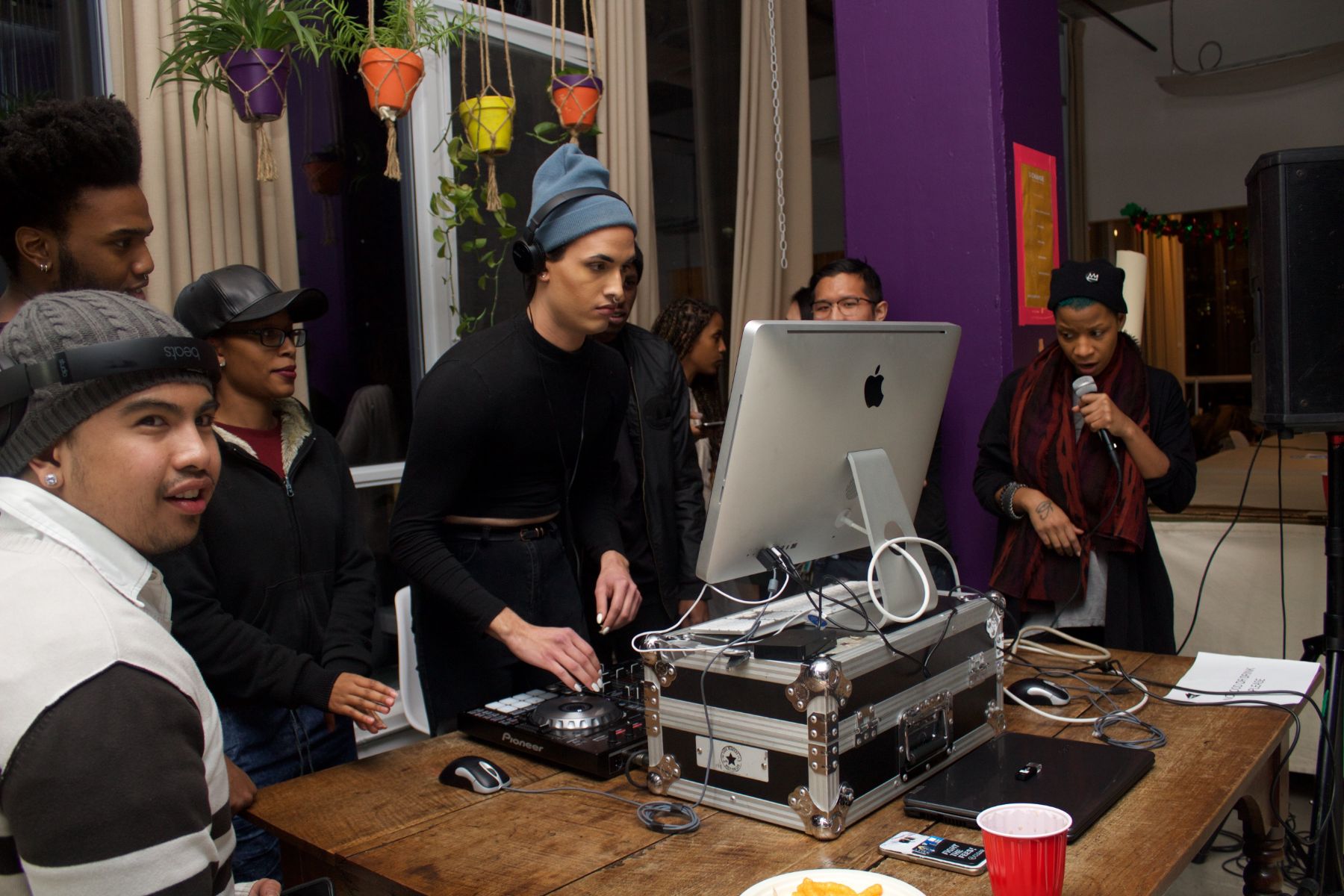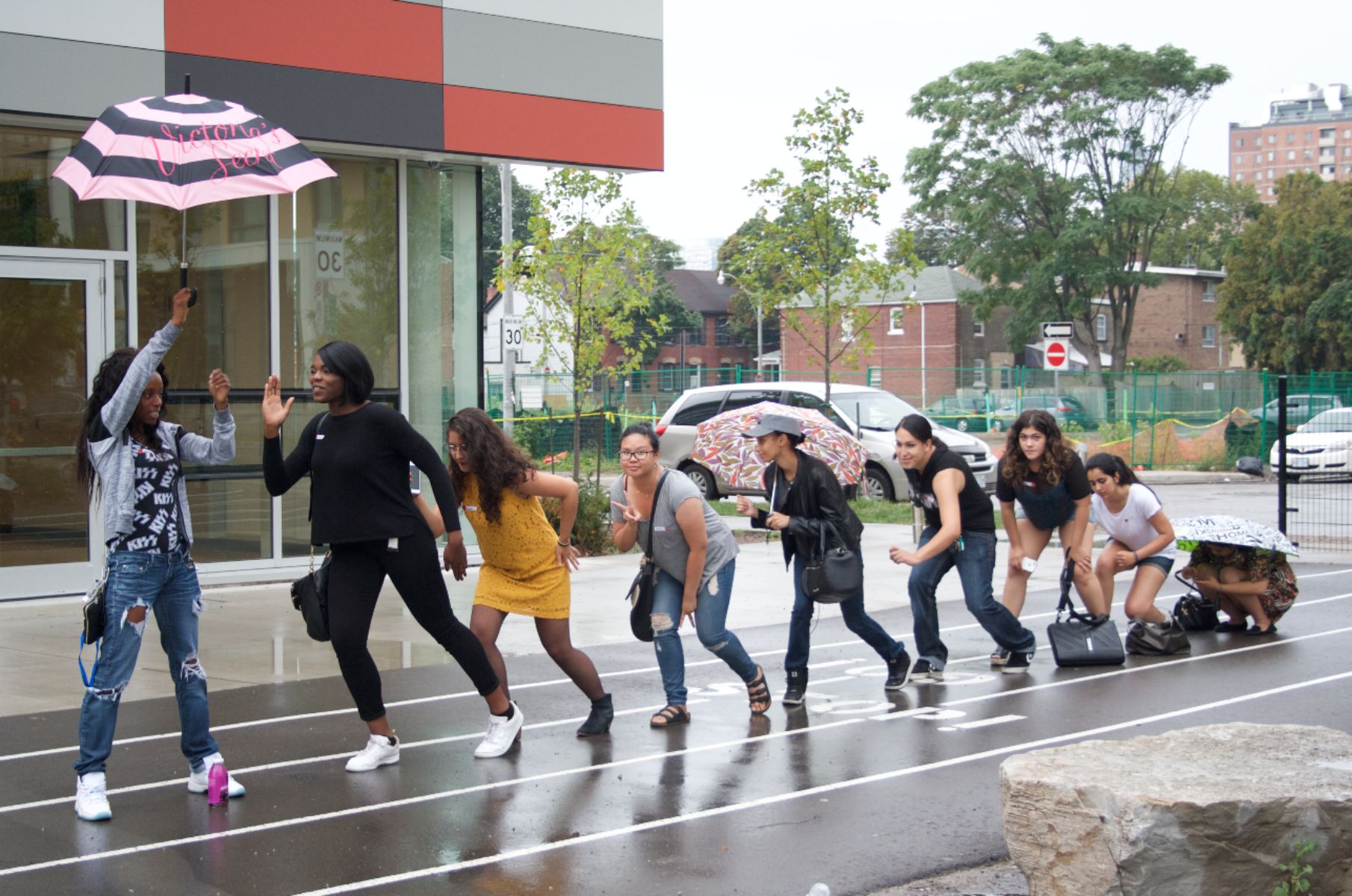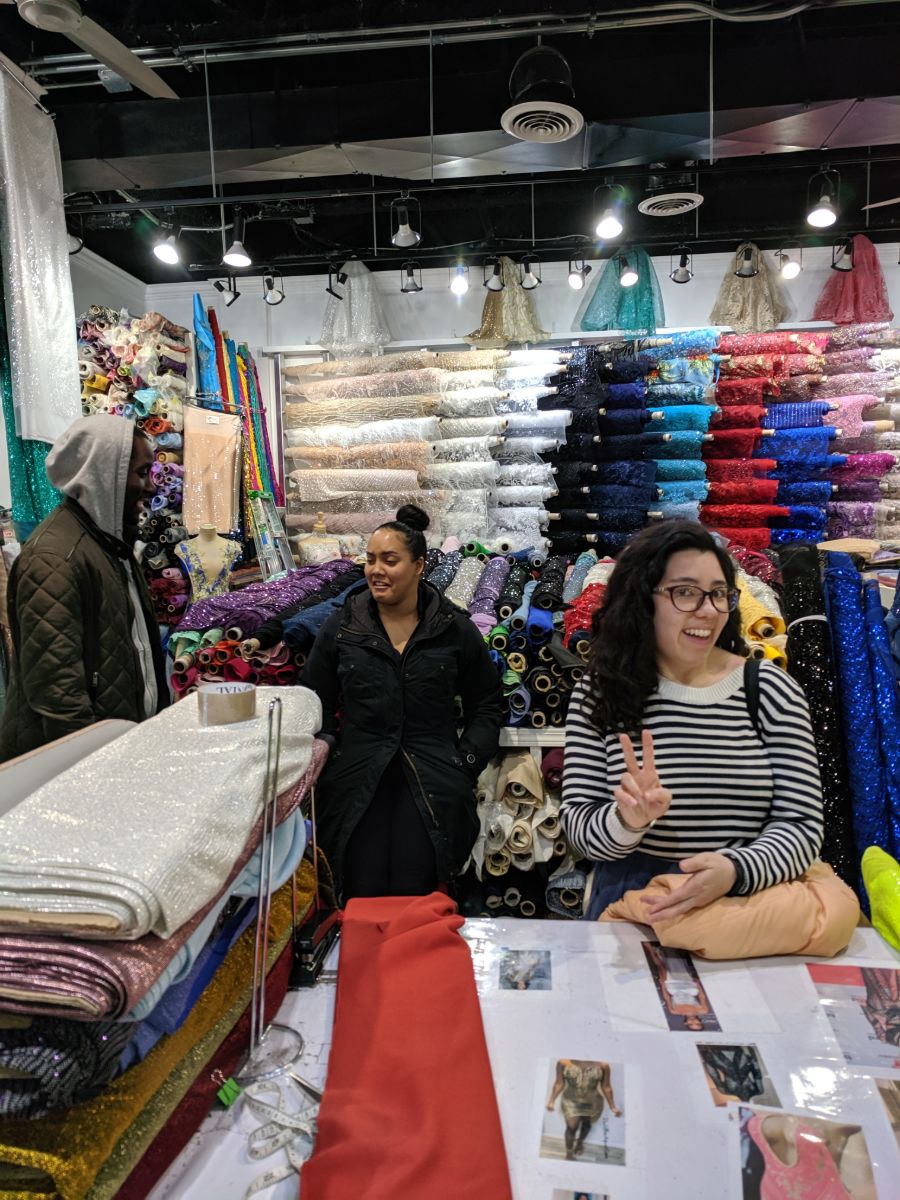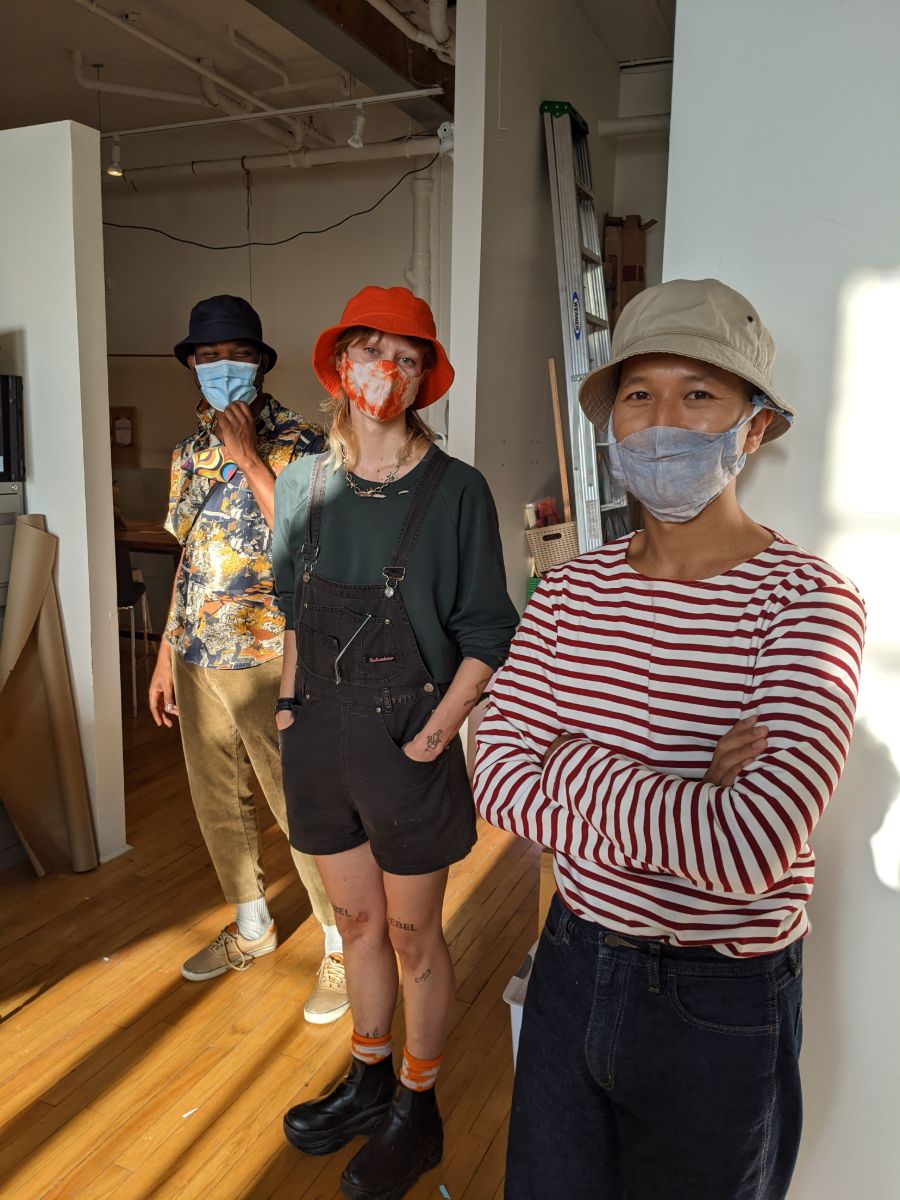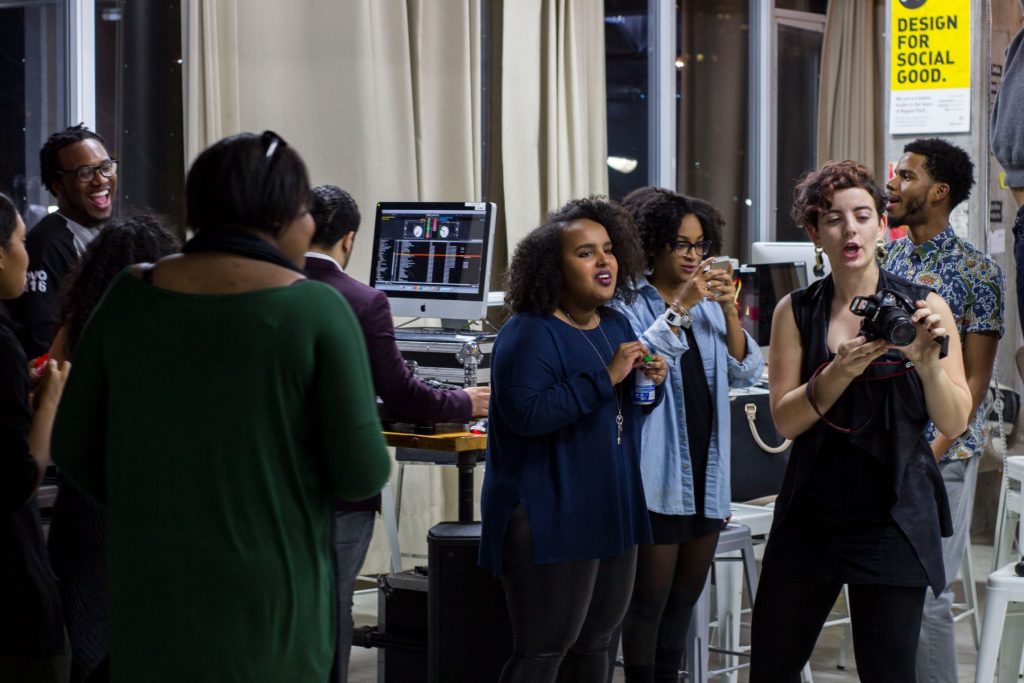 The success of youths inspires the organization to move forward:
UforChange has always been focused on creating profound opportunities for young people to grow and nurture their artistic passions. It is inspiring to watch each student completing the programs and their metamorphosis into confident youth of the future. We pride ourselves in the joy of watching them learn with zeal, practice with fervour and aim for overall development. Their success is our inspiration to help more young people in being creative and creating a better world.∎