The Mave & Chez Launch Experience
Image credits: RYAN EMBERLEY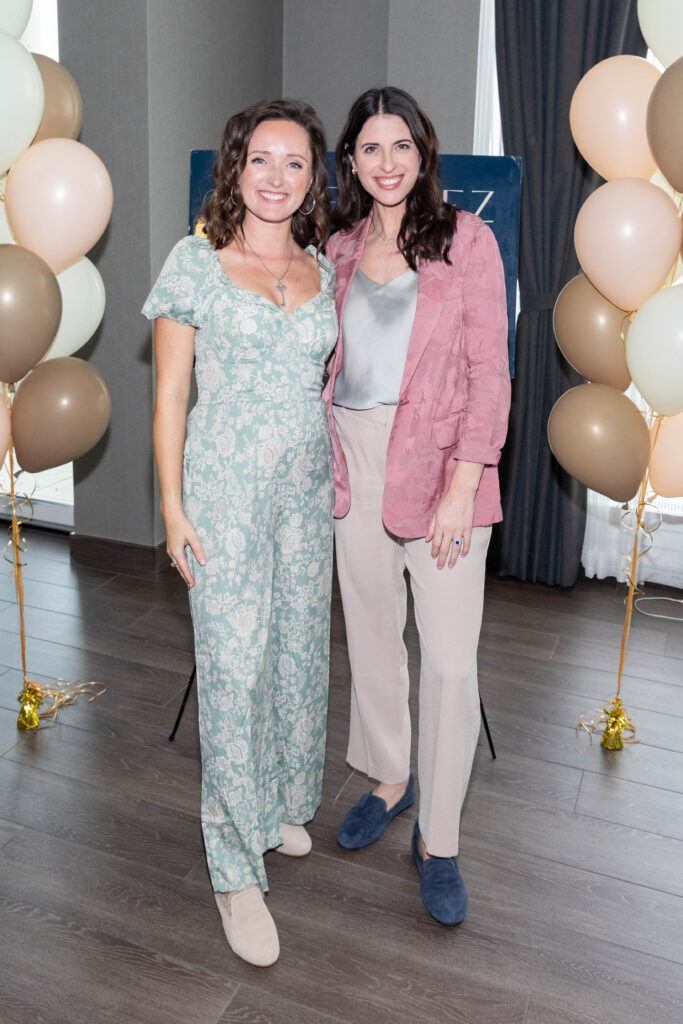 Mave & Chez founders, Victoria Marshman and Dani Kagan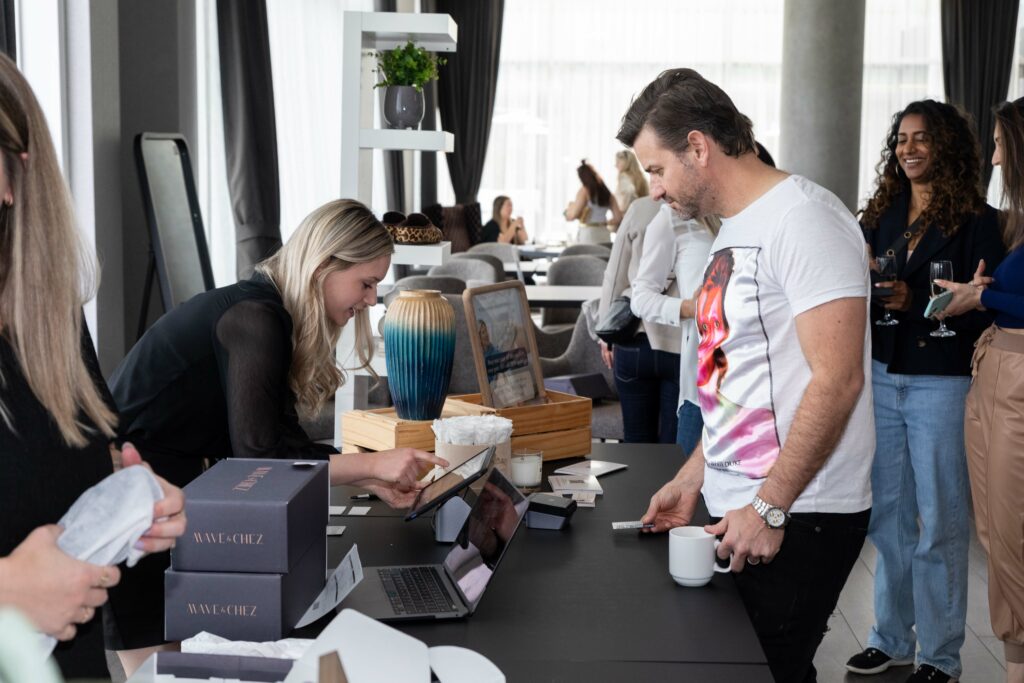 In the heart of Toronto, the grandeur of Hotel X vibrated with eager anticipation on an electric May evening. Mave & Chez, a local Canadian label, stood poised to unveil their House Flats™, an intriguing mélange of fashion and comfort for the homebound sophisticate. This was no mere product launch but a veritable Sip & Shop Party, engineered alongside the Conceptual Event Society, a fresh take on the fashion showcase.
A medley of eminent media personalities, seasoned fashion cognoscenti, and influencers all braced to witness the birth of a new player in the fashion industry. With gastronomic delights courtesy of the Food Dudes, the evening was indeed ripe for a revelation.
The impassioned founders, Dani Kagan and Victoria Marshman, took center stage. Their speech painted a vibrant tableau of a vision nurtured over the years, of tireless research, and countless dialogues with women – all converging on this defining moment. Their enthusiasm was palpable, their commitment unswerving: a brand designed to empower women with comfort and style, one step at a time.
"Launching this brand, after 3 years of intense research, calls with foot experts, hundreds of conversations with women… and so much more, is beyond anything we could have imagined. We've become so passionate about launching a brand to serve women and help them look and feel incredible every single day. We are so excited to finally be at this stage, when we can deliver our fabulous, ergonomic slippers to every single woman. We are so thankful to all of our mentors, family, friends, who have gotten us to this incredible milestone."
– Mave & Chez Co-Founders, Dani Kagan & Victoria Marshman
Guests were treated to a personal flourish as renowned calligrapher Doris Wai offered customized Mother's Day cards. A nod to Mave & Chez's promise of individual comfort, certified podiatrist Nikki Katsnelson conducted live assessments, a step that bore testimony to the brand's dedication to foot-friendly fashion. As the evening wore on, a surprise graced the runway – an impromptu fashion show. The versatility of Maves, seamless from living room lounging to garden gala, shone through. It was a testament to the brand's ethos of harmonizing style and comfort, a much-needed breath of fresh air in comfort wear.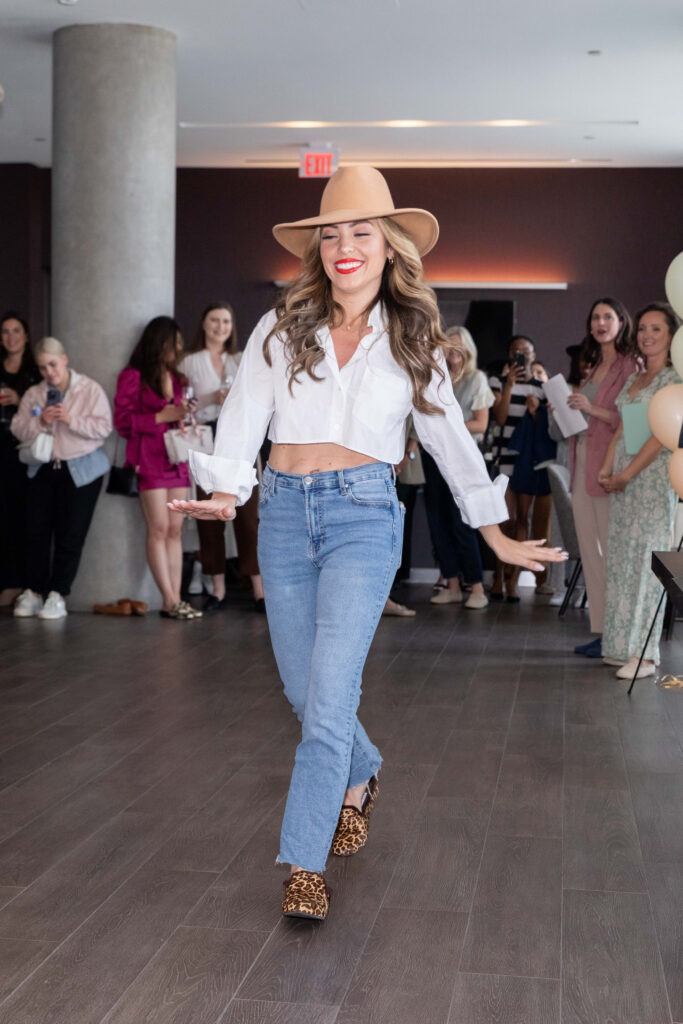 Model: TV Personality, Nicole Servinis | Photographer: Ryan Emberley
Model: Sherry Boodram | Photographer: Ryan Emberley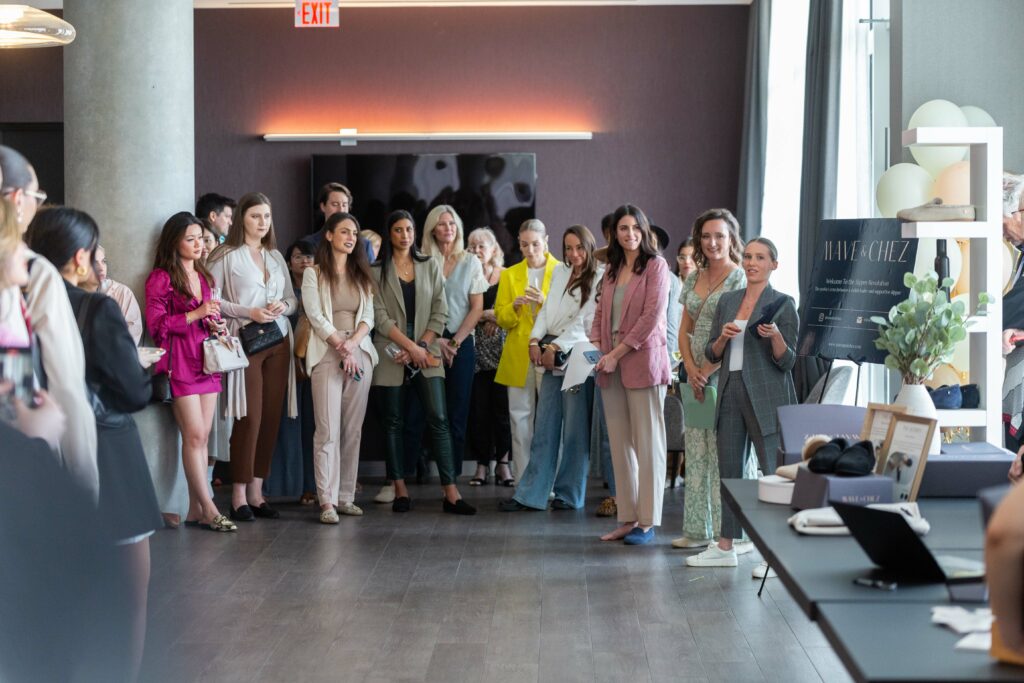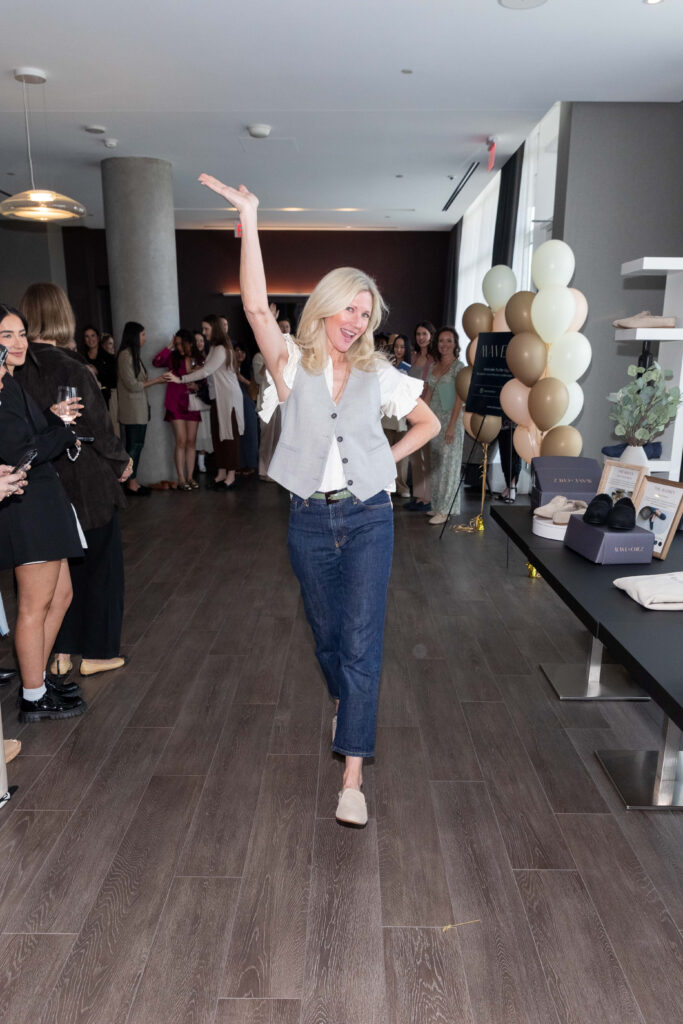 Model: Katie Slater | Photographer: Ryan Emberley
The brand extended its reach beyond fashion, positioning itself at the nexus of style and sustainability. Partnering with Soles4Souls, they aimed to reduce fashion waste and lend a helping hand to those in need. A call was made to guests to donate gently used footwear, and as the evening winded down, an impressive 50 pairs found their way to the charity, a testament to the ethos of the evening.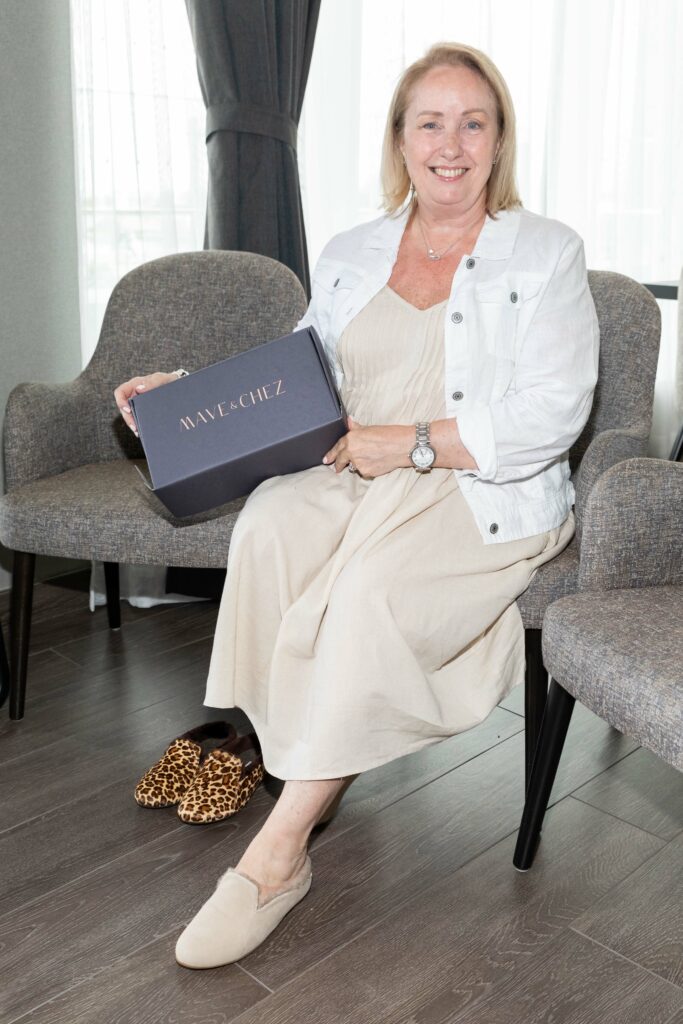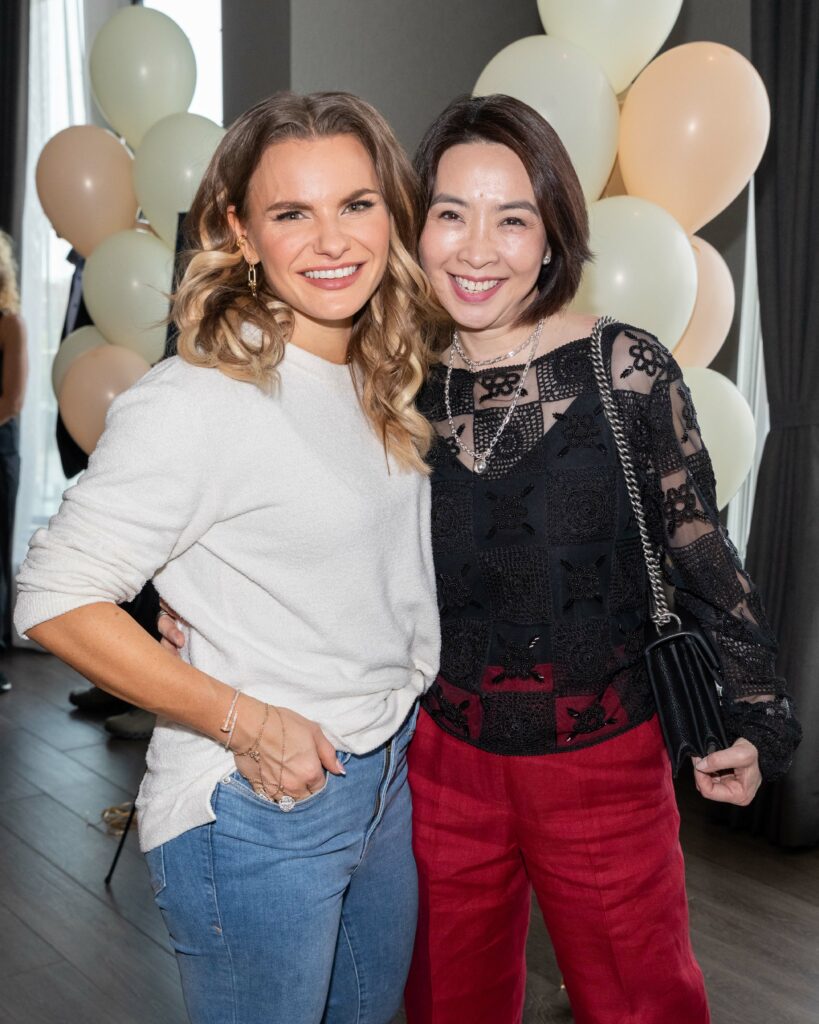 In essence, Mave & Chez are redefining the rules of homebound footwear, crafting a space where luxury, functionality, and sustainability coexist. Their offerings, meticulously crafted with the robustness of genuine suede and the comfort of shearling, equipped with washable insoles, speak volumes about their commitment to longevity and reduced environmental impact.
The event was a dazzling tableau of style interwoven with comfort. As the curtains fell, it was evident that Mave & Chez had made a memorable entrance into the fashion landscape, one that promises to ripple through the industry. Dani Kagan and Victoria Marshman, the intrepid founders, stand on the brink of an industry shift with a product that promises to redefine the concept of comfort wear. What they bring to the catwalk next will be something to watch out for. FF
Mave & Chez House Flats™ are now available to shop online in two styles: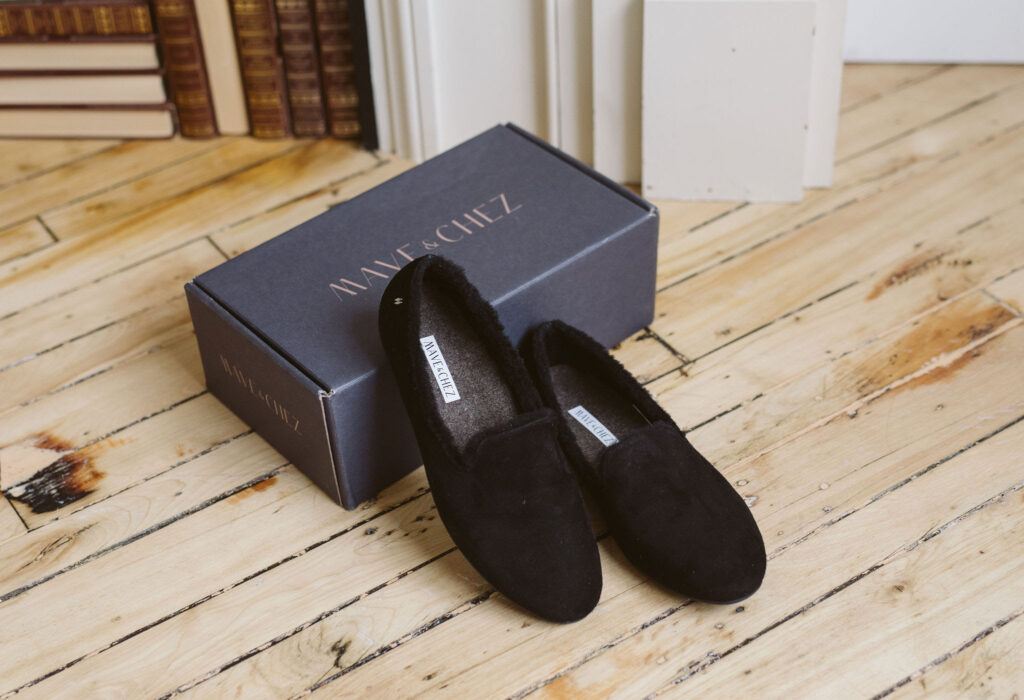 The Audrey – Classic Loafer $195 CAD
Named after Audrey Hepburn – British actress and humanitarian.
Available in black and navy
100% genuine shearling lined interior
Washable insole
Soft anti-stink wool insole top layer
Genuine suede upper
EVA ergonomic insole
Durable anti-slip outsole
Maximized temperature control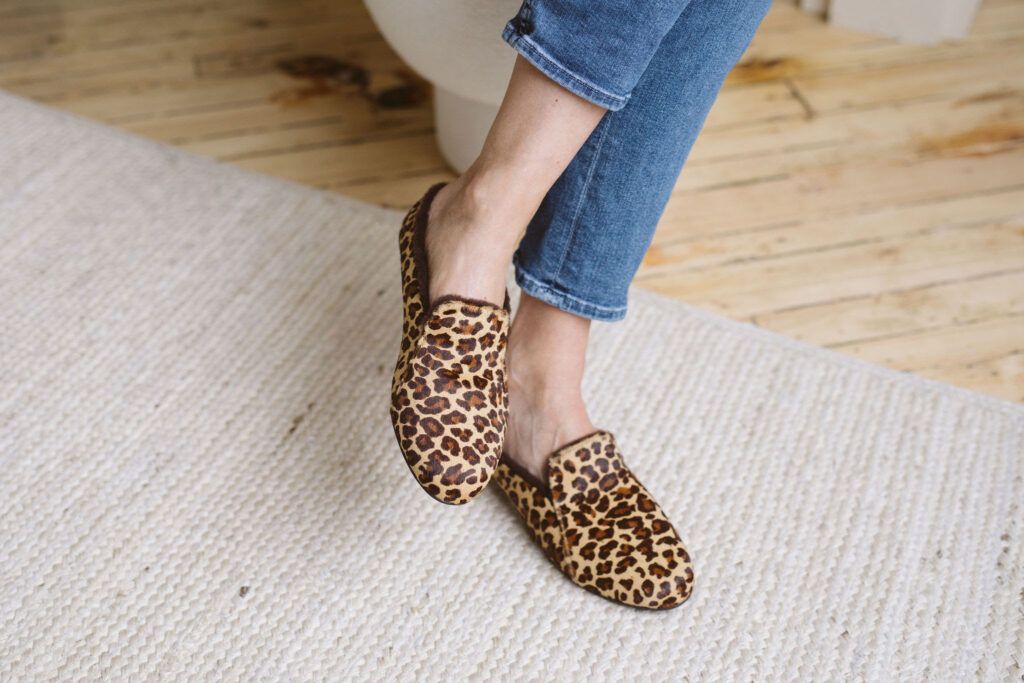 The Maya – Half-Black Mule $195 – $210 CAD
Named after Maya Angelou – memoirist, poet, storyteller and civil rights activist.
Available in black and leopard
100% genuine shearling lined interior
Washable insole
Soft anti- stink wool insole top layer
Genuine suede upper
EVA ergonomic insole
Durable anti-slip outsole
Maximized temperature control