New Beginnings:
|

Paying homage to Charles Lu the couturier as he designs a New Chapter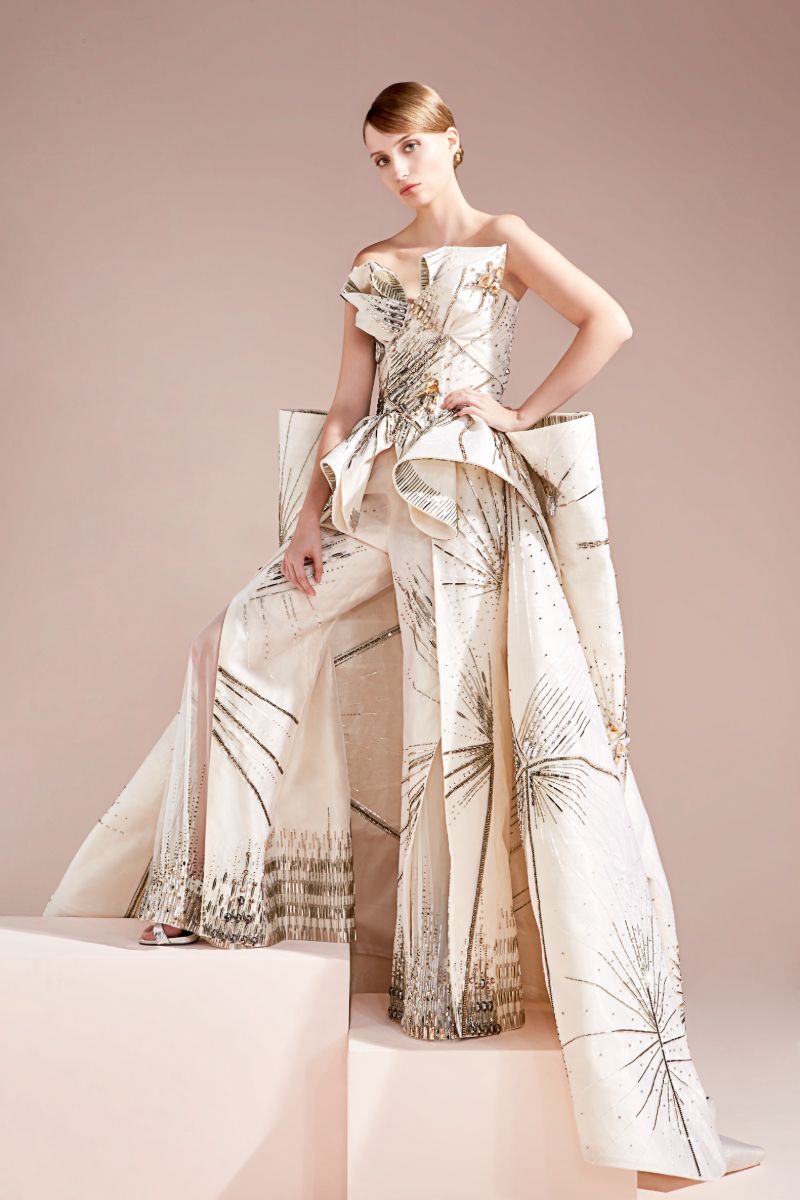 All Images Courtesy of Charles Lu
Charles Lu knows how to design– a mastery of construction, an aesthete of style, and with a gush of confidence in his craftsmanship–this is how Charles Lu is made to live.
He has been a couturier for 15-years, dressing women from London to Dubai. However, the Hamilton-born designer would like to re-introduce himself and look ahead to a new beginning with his new state-of-the-art collection inspired by 'himself' while looking back at the different phases of his life.
"The last three collections I designed in Dubai were very expressive, very couture, and very out there, but I lost connection to them, that is probably the last of Charles Lu as a dreamer of the couturier," said Lu. "I always wanted to be a couturier when I was younger, and I don't want that anymore. The clothes that I am currently designing are what I really wanted to do. This new collection which is inspired by self-realization, is where that connection starts, a beginning of a new era," says Lu.
After years of hardships and setbacks–where he was left on the sidelines to watch the last of his designs sold off to stores and to be completely removed from the brand–a phase of his life was erased, but Charles Lu chose to rise and reclaim his power. While we pay homage to Charles Lu, the couturier, as he designs a new chapter, FORWARD connects with Charles LU at a personal- level to find out who Charles Lu is, what inspires him and how he stays relevant in the highly commercialized industry. We reflect on his journey that paved the way for growth, rebirth and moving ahead into the future.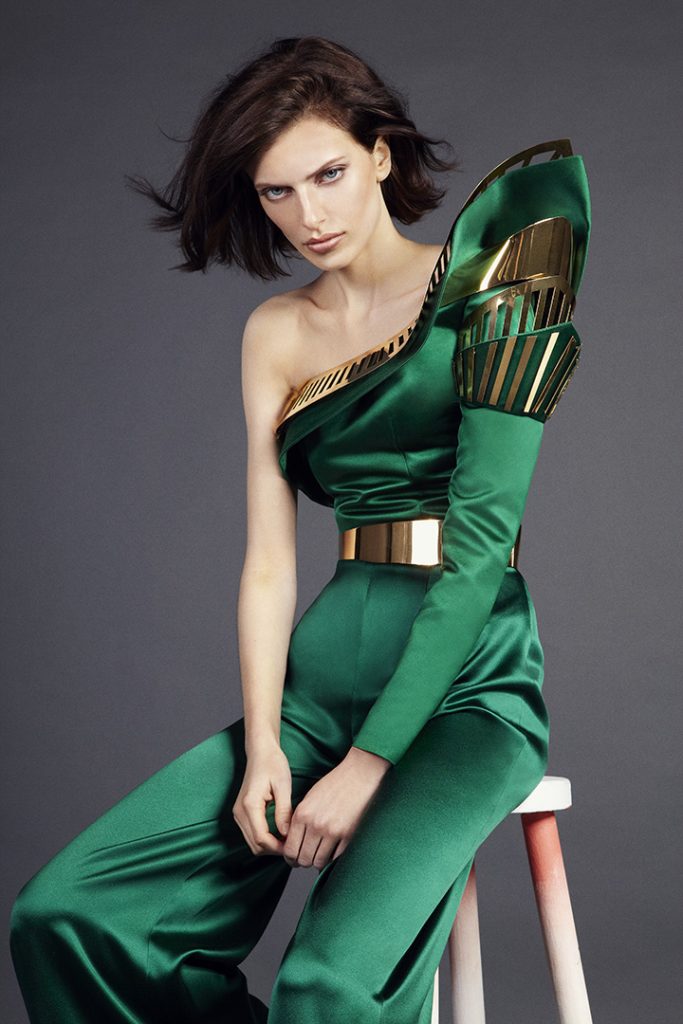 So who is Charles Lu? As explained by the man of the hour himself, "He used to be this pretentious little designer– irresponsible boy, go to London, and raise quite a few attention. A fashionable person, very chic, and used fashion as an armour–but I was probably a lot less confident then. (I am super confident in myself, my work and my ability and what I can do now.) Trying to find 'myself'– I move to Dubai, which is the most luxurious situation one can find themselves in. I find myself in 'this situation' where the 18-year-old Charles Lu would have loved, but Charles Lu in his 20's doesn't. I don't love excess in that way, there are certain things such as style, and then there is just excessiveness. Today, through a long journey, I have reached a point where I believe in strong women and men and confidence; because it takes a powerful person to wear Charles lu. I am a lot more humble. Living the life I had–where I was faced with challenges and constraints– inspired me to produce something interesting. I think that's what empowers the human form. That's what drives me."
To get under the skin of Lu's inspiration, it's best to start with the women in his life that have always inspired him first. He has a bohemian chic sister, another clean and polished sister, and an extremely elegant mother. "These three women really carved out space in my head and helped me start, so I always refer back to them," says Lu.
Lately, it has also been himself–taking a bit of his past experience; he is being inspired by himself, his journey, and viewing it from his lens and understanding what he has been through. Looking at the different phases of his life and trying to make sense of it, his latest collection is his process of growth, his rebirth. "This collection is indeed the next step–so momentous that it is unlike anything I have ever done," shared Lu.
He provided a glimpse of what to expect– "it is, the-Charles- the-couturier met up with Charles who has become now, bringing it from the past and moving it to the future. So what would couture look like if it was a sweater, or if couture is married together with a ready to wear?–that is so much of me," he said.
As far as the commercial appeal is concerned, he has never had difficulty with it because he has always designed for people. "The first dress I have ever done was for a client, a maternity dress. I have dressed women who are not 'sample size' ( the term the industry uses) more than I have the industry-prescribed sample size in my life ever. A good designer listens; that is why I have been successful with proportion, fit, built and construction,' shares Lu.
According to him, "You have to do it from a humble environment. An inspirational virtue of a designer that I admired–he was always in the background, and he was very involved in the whole process. That is what I loved. I always look up to those kinds of masters who approached fashion through the lens of 'not being a superstar but as dressing women'– That is still a humble profession."
Watching from afar and now being immersed in the Canadian fashion market himself, his observation of the commercial aspect of many Canadian designers is that they have to bet into the Canadian market. They will produce a few exciting collections, and over time, they become very commercial, he says. It is a lot of money to be creative. The designers often forget that they have to view themselves from their own commercial aspect because one rarely sees designers wearing their own pieces, pointed out Lu. "What are you buying? What is the purpose of your design?". "We have great artists; right now, there is Iris Van Herpen, and I have never seen anything personally wearable, just maybe a few pieces. But there is certainly a need for that to happen, that kind of beauty in the world. But I am not that designer; I don't know if I want to create something that is always art pieces. The beauty of my work comes from my joy of seeing someone wearing Charles Lu–that is such a love letter to me rather than having just a couple of pieces in the world. It is a compliment when someone believes in you that they want you in their everyday lives instead of just one occasion. That is my stance on the commercial aspect. The sweet spot of hitting between too much and too little, the balance. Every designer has their right to curate their own balance."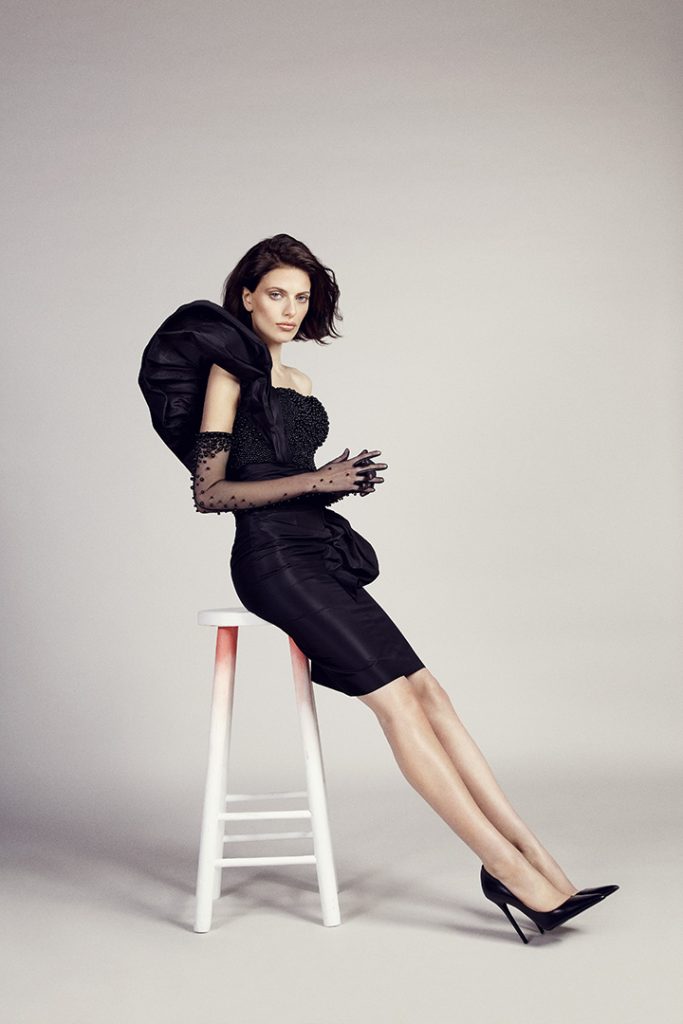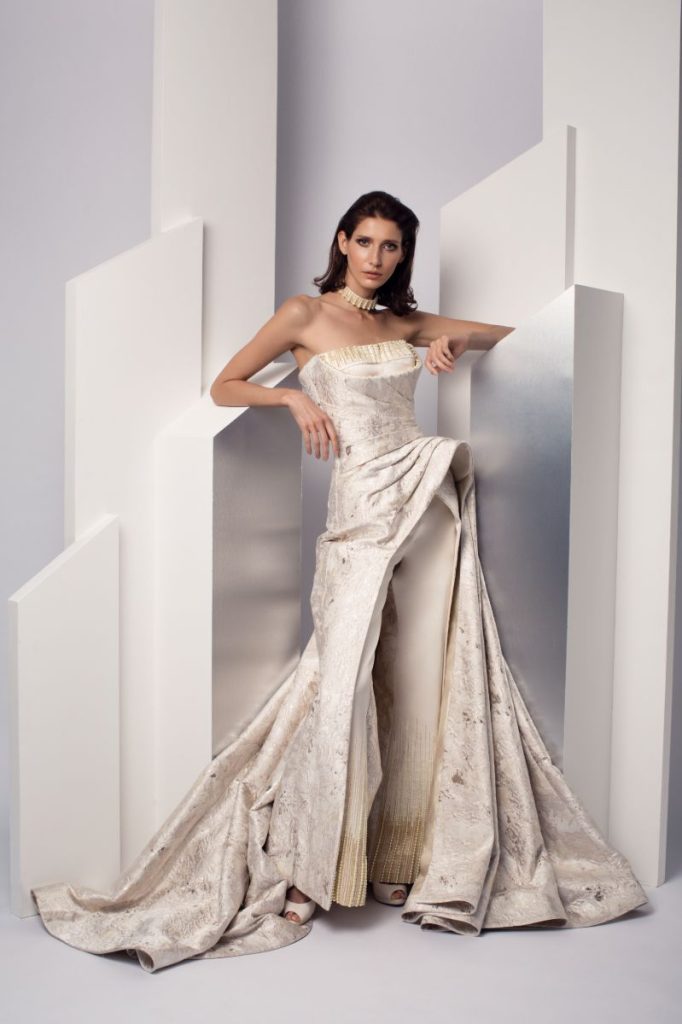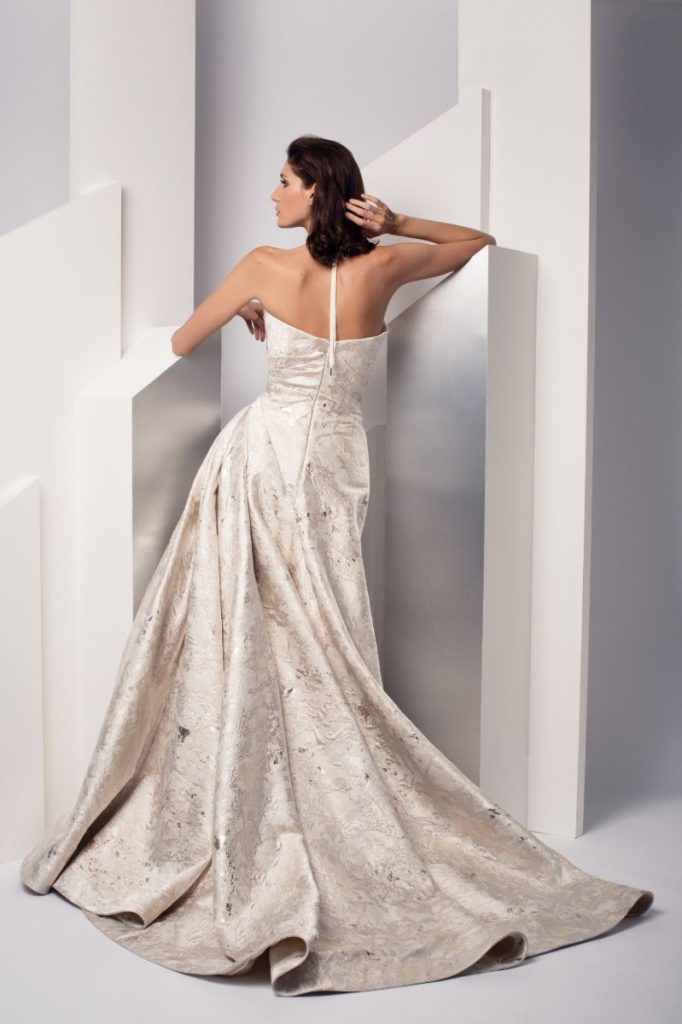 The natural way for Lu to take on his designs is to infuse himself into the collection fully; it is so personal. "There is a part of you as a designer that takes ownership of your creation," he says.
However, the setbacks and hardships he faced at the hands of his former employer put him in a situation where he had stopped designing for a year and a half. That period of his life was so damaging– "I was depressed, frustrated, anxious, and sad. As an artist, when you cut off that integral part of you that is so expressive, it is so damaging," he revealed.
Through all of the turmoil, Lu decided that he had to start creating again. Since October 2020, he started working on his own collection, the beginning process of his healing. He found his happy place, his drive in life.
Decluttering his old life, revisiting his past inspired him to the point where he saw a future, something new.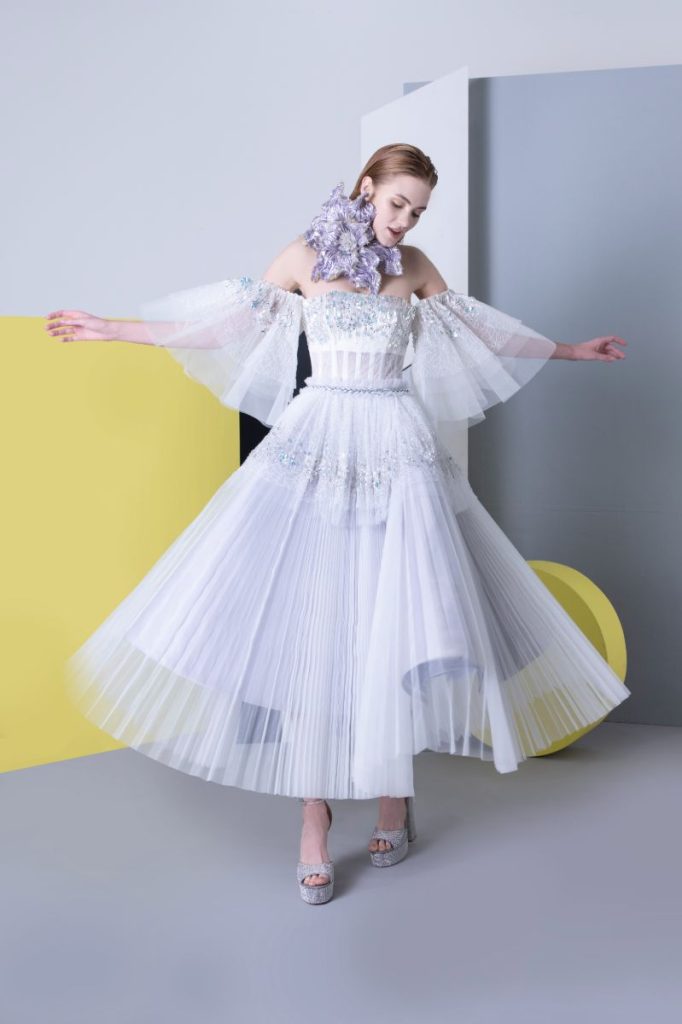 "Lot of my designs are my creative health–if I am in my creative spirit, I am the happiest I will ever be. And more so, of all the relationships I have ever had, I have been the happiest when I create the way I want," he expressed. The current collection is even more personal because he made it as an independent designer, unlike when it is mass-produced when a team works on it.
From fabric to thread, every stitch and cut is all Charles LU. That's what he has been doing as he looks ahead to a new future–something very personal to him.
Charles Lu's new collection is set to be launched this summer in JULY 2021 on THE COLLECTIVE–a fashion reality show where fashion designers from popular reality tv fashion shows come together to showcase their designs and meet fans via live events.
We look ahead to a radical post-couturier Charles future with a collection that embraces a new era for designer Charles Lu.∎