Padina Bondar is changing the narrative around Fashion.
Padina Bondar is an Iranian/Canadian designer, artist, and advocate– and her leading-edge garments are changing the conversation around Fashion.
She uses her cause-driven ventures as a platform to explore and give voice to marginalized narratives while supporting sustainability, ethics, and inclusivity. Combining traditional techniques with alternative materials and technology, Bondar challenges the current detrimental ways of resource consumption.
"I crave innovation that goes beyond the runways and catalogues; ignite change in the industry, starting with the very fibres that make my pieces to the social impact my creations have on an audience," says Bondar. "My values have led me to focus on two main areas in my career– Sustainable textile development and ethical progress in the industry."
The average week for the designer consists of diving waist-deep in recycling bins, felting human hair into the fabric, asking neighbours for their textile waste, sterilizing tampon applicators, building wheelchair ramps, sourcing lights, wires, anatomy books and garbage bags.
She knew she wanted to become a fashion designer right from a very young age. The designer recalls learning to sew and pattern draft while still in elementary school. She studied Fine Arts before attending Ryerson University for Fashion Design, and now, she is continuing her education in the MFA textiles program at Parsons.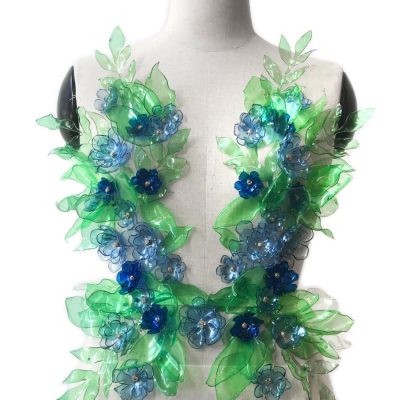 Bondar started her career taking custom orders for bridal gowns, daywear, lingerie and even accessories. Over the years, Bonder's work has transitioned from aesthetic-driven bridal to cause-driven design. She is also known to have trained refugees, dressed drag queens, developed wearable technology, and designed differently-abled bodies.
"I have always felt empowered as a fashion designer, using my work to express myself that is beyond the limits of words," expresses Bondar.
For her creative inspiration, she looks to her cultural diversity and middle eastern heritage to inspire her on a physical and conceptual level. "Regardless of my Canadian upbringing, I try my best to remain connected to my Iranian roots, looking at the history, culture, art and traditions for creative inspiration. I combine cultures in the same way that I combine techniques, mixing the new with the old to create something unique," shares Bondar.
When asked how she stays innovative, we learned that Fashion's waste, exploitation, and pollution keep her creative. She understands that it is one of the most impactful starting points for social innovation in an evolving world. The fashion industry's current concerns make her passionate about challenging the industry to create a better world, and her goal is to do so through innovation in materiality and design.


While designing and creating garments is her passion, she is currently investing her resources in materiality, aspiring to create textiles on par with her aesthetics and morals.
The designer has always prioritized craftsmanship and quality over commercial appeal– finding a balance between the two is a challenge that she has overcome by designing couture, Avant-Garde, one of a kind or wearable art pieces. As a textile designer, her focus is on sustainability–she creates textiles and embellishments made by recycling and reimagining plastic waste. She sees potential in the things destined to end up in landfills and renders them in ways that challenge the fashion industry to shift throwaway, "fast fashion" culture.
Bondar elaborates that "conceptually, I want to add sentimental value to my creation by incorporating narratives in my designs. Physically, I want to promote and practice production that can reduce waste, pollution and exploitation of workers."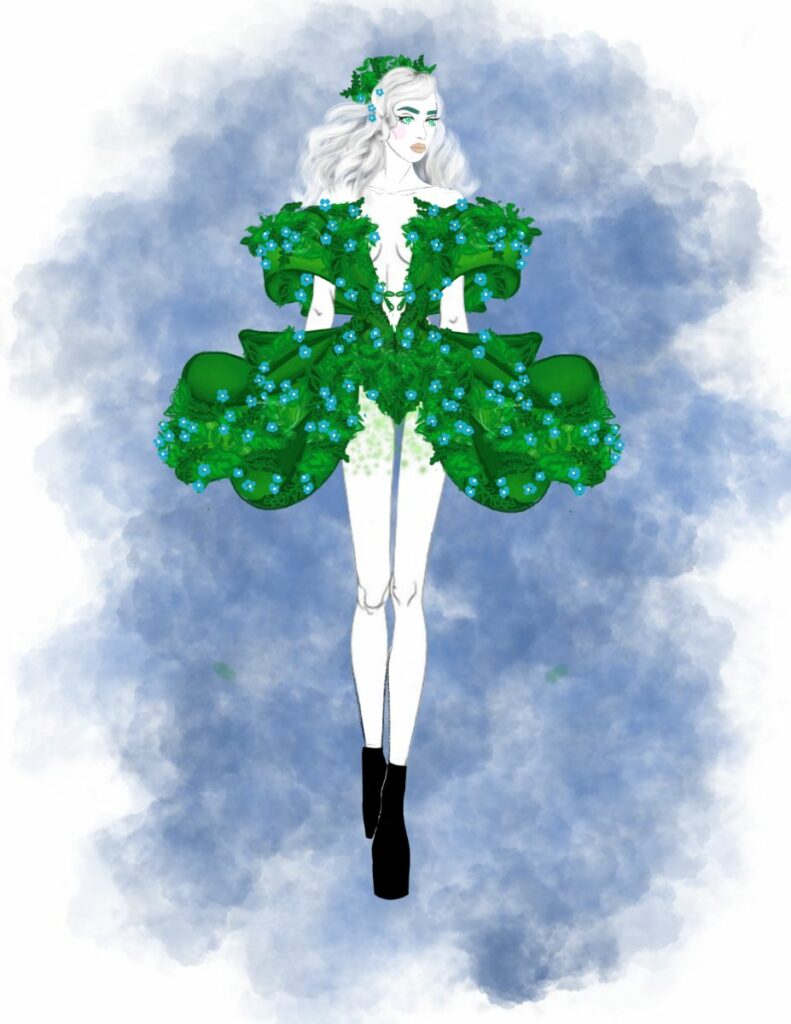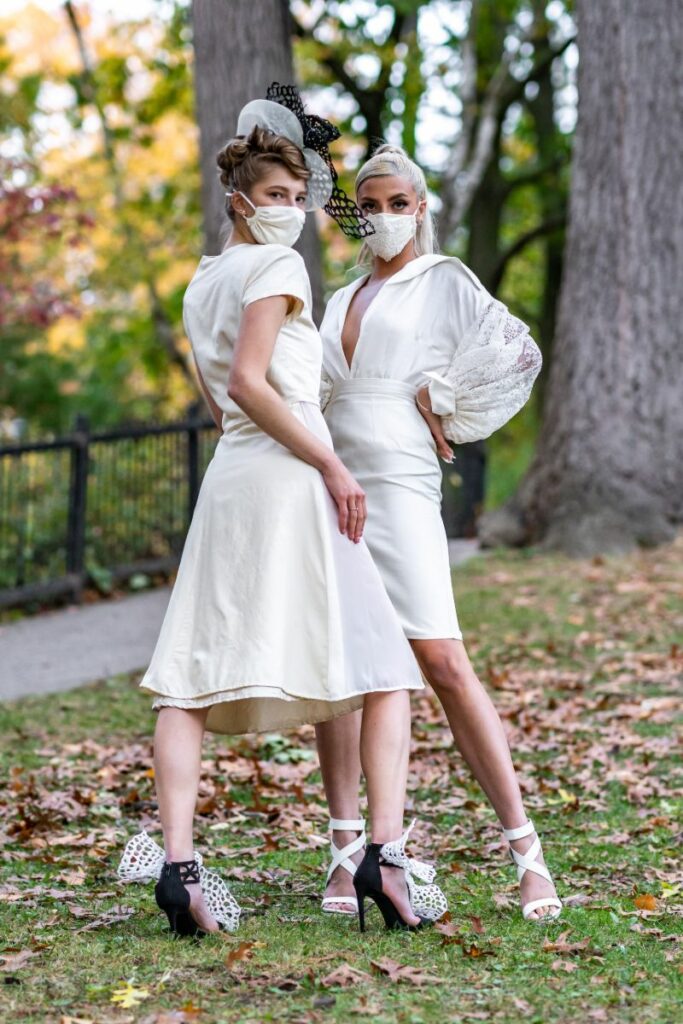 Photography Tash Damjanovic | Eile Hannigan.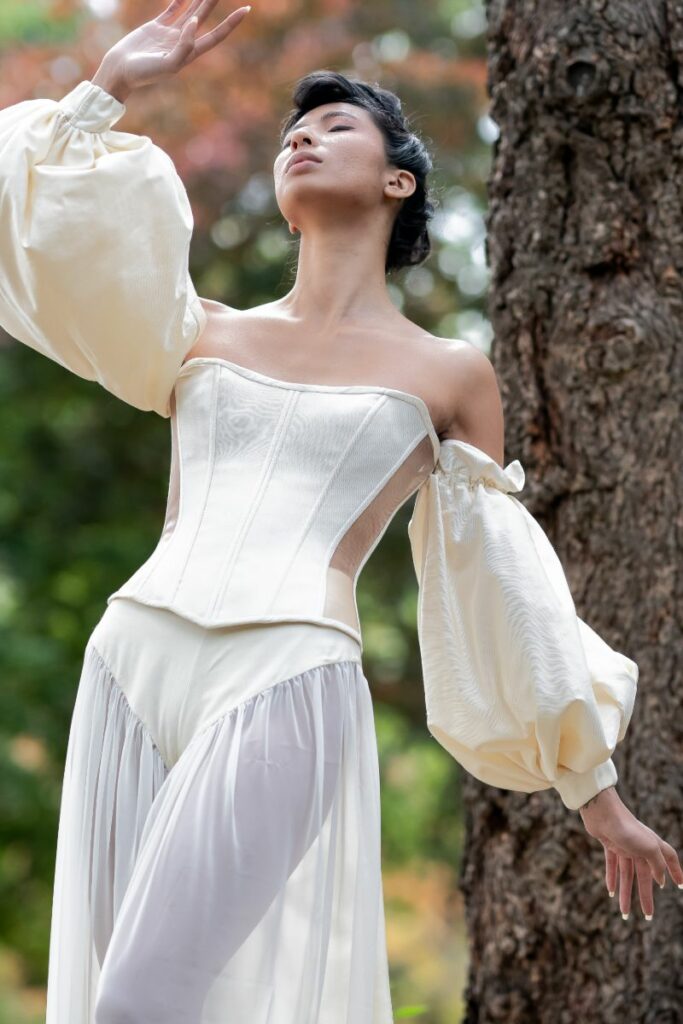 Photography Tash Damjanovic | Model Kalopsia.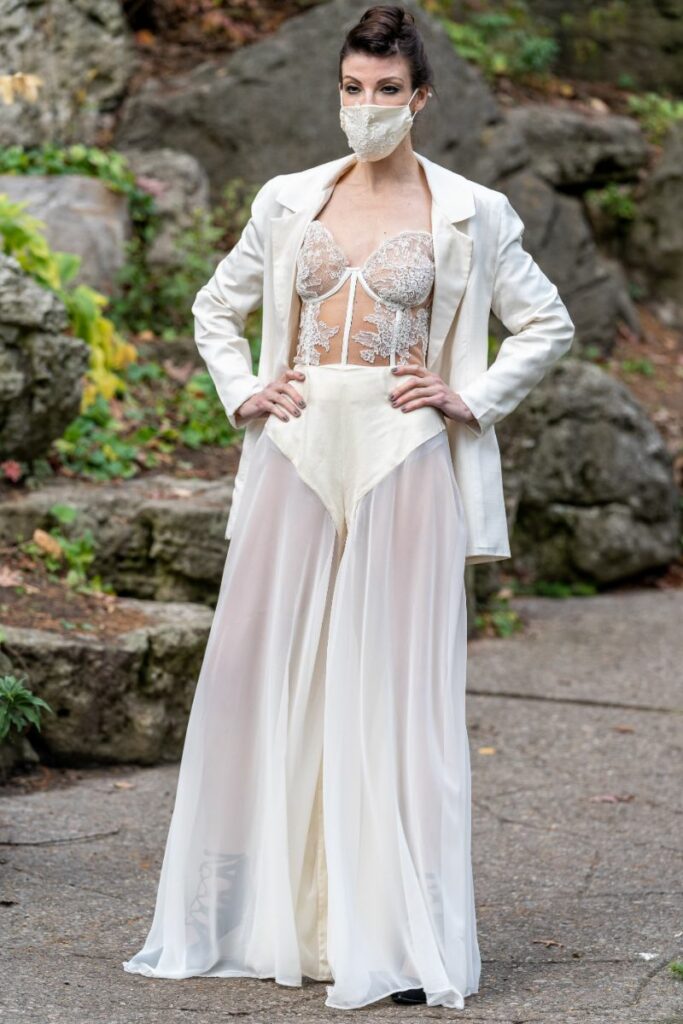 Photography Tash Damjanovic | Model Kehli G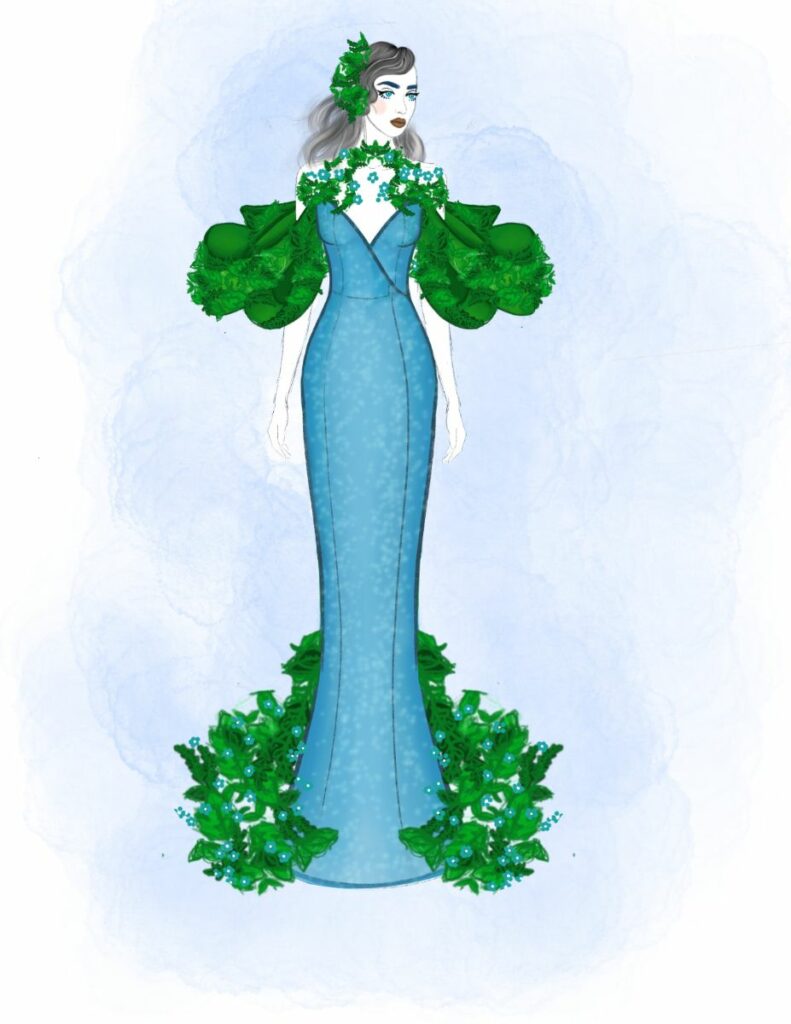 Images Courtesy of Padina Bondar.
With social and ethical issues at the heart of the brand, Padina Bondar creates designs in collaboration with those that inspire the themes. The garments are inclusive in the way they are exhibited–without limits on the model's gender, size, age or physical ability.
It is no surprise that her hard work and dedication to her brand– through which she brings to life her inner values– has led her also to create a non-profit organization that provides resources through training, commissions and networking. She has proudly worked with refugees, drag queens, disabled models, and artists from a wide range of talents.
Heavily influenced by her strive to bring restrained narratives to the forefront, some of Bondar's most notable collections, besides many others, are xx and xx enshroud. xx archived biological milestones in female sexuality, while xx-enshroud focused on gender-based violations of human rights worldwide. "The collections displayed the uncomfortable topics beautifully and elegantly that made it impossible to look away, as people often do when confronted with these topics," she says.
Prioritizing disposability and affordability over sustainability and human rights plagues the current industry, says the designer. The essential step in transforming the future of Fashion is to reduce the waste created through the production and disposal of materials. She suggested Investing in new technologies and innovations that challenge the norms of the textile industry is an impactful starting point for social innovation in an evolving world.
 "Change in a system begins with a change in perspective; we need to alter the way we consume our resources on a physical and cultural level." Bondar describes that "Fashion has always had the power to lead by example with the ability to influence the development of cultures and trends worldwide. If we raise our standard as designers in the fashion industry, consumers will do the same, and other industries will soon follow suit. "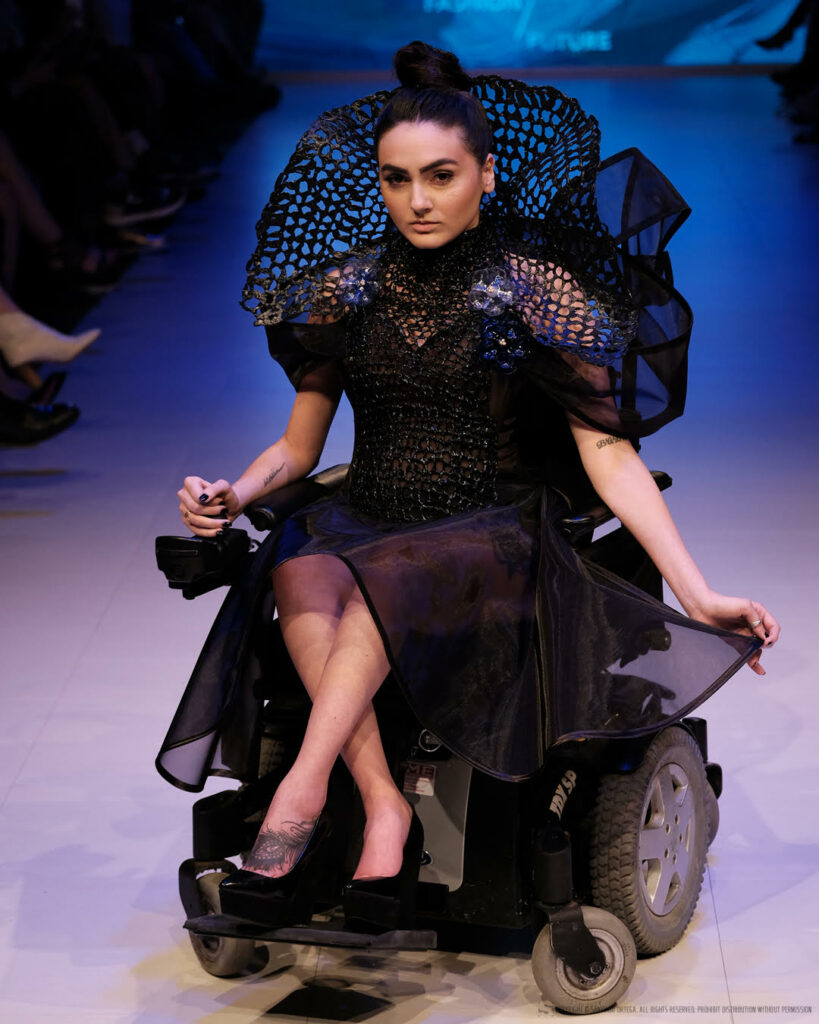 Photography Santiago Ortega | Model Anahita Khalilian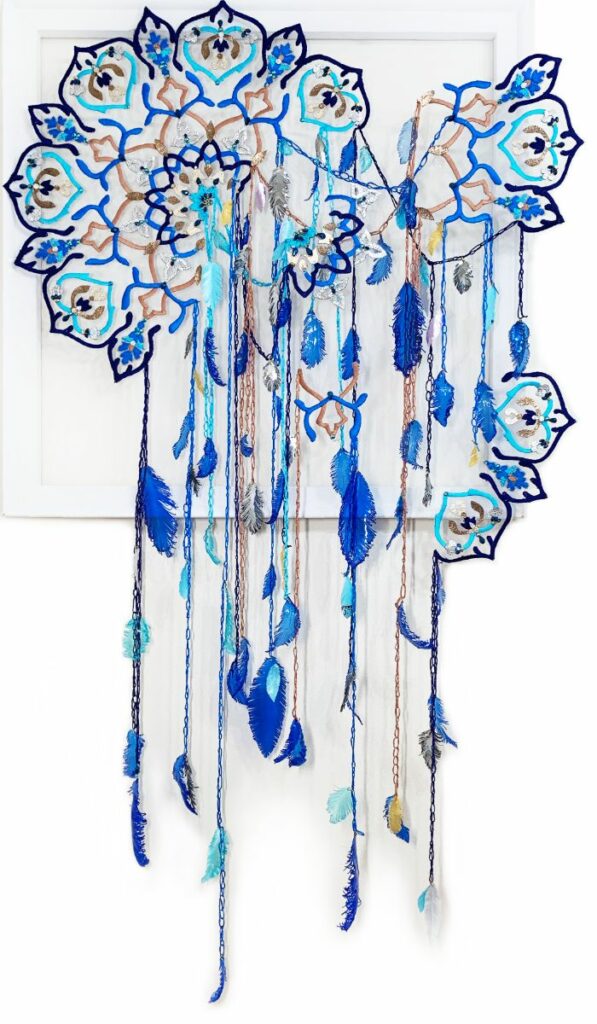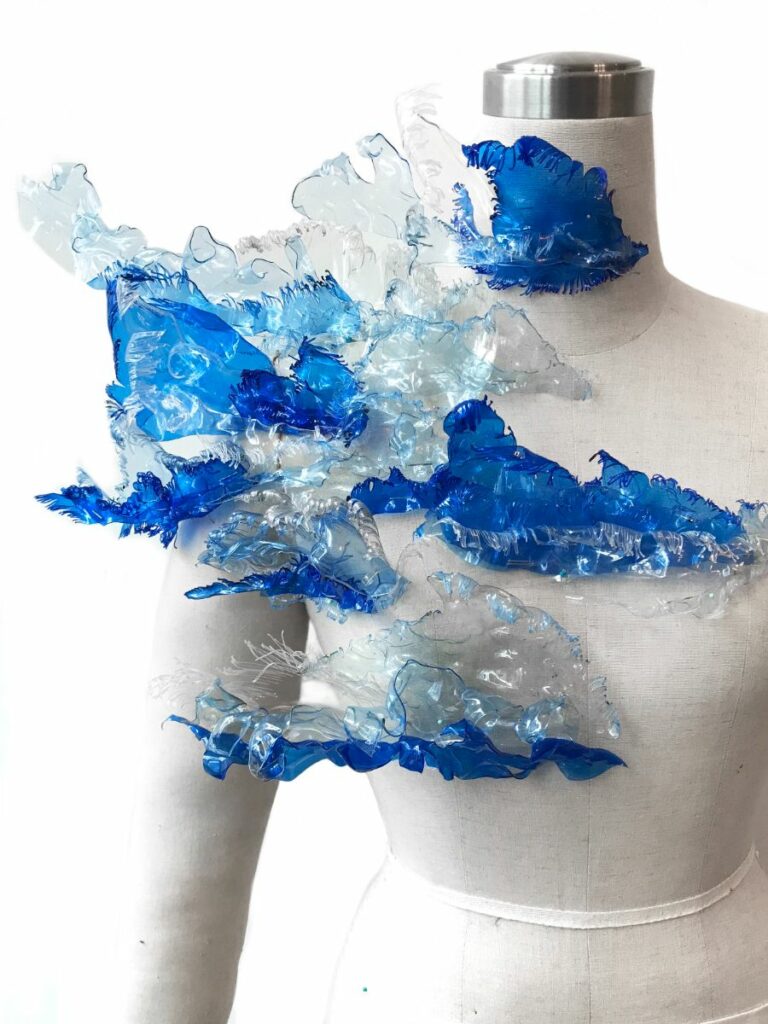 Images Courtesy of Padina Bondar.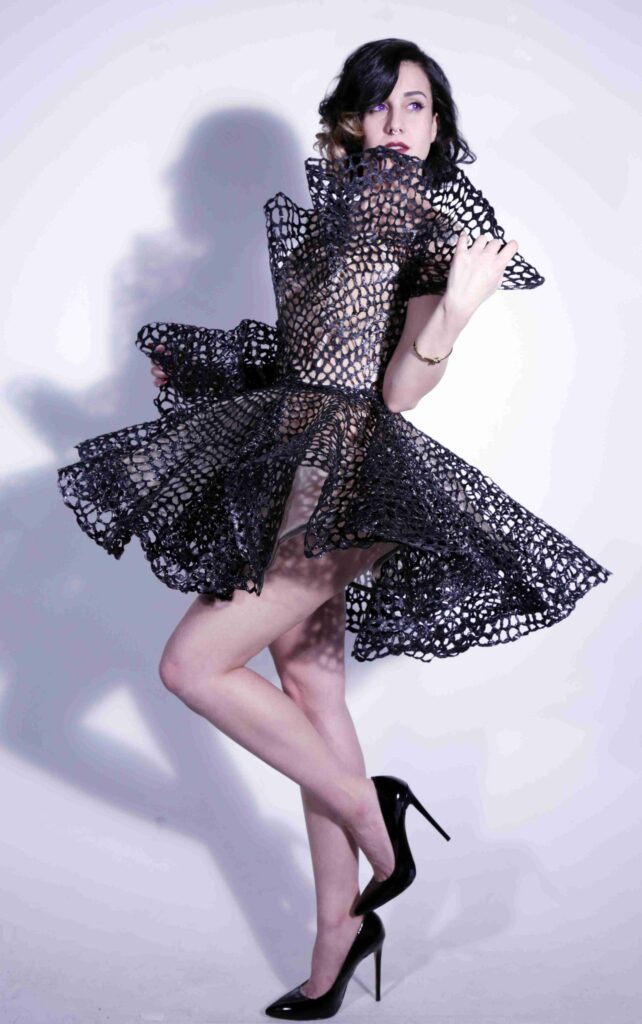 Designer Padina Bondar wearing one of her creations. | Photography Michael Boehm.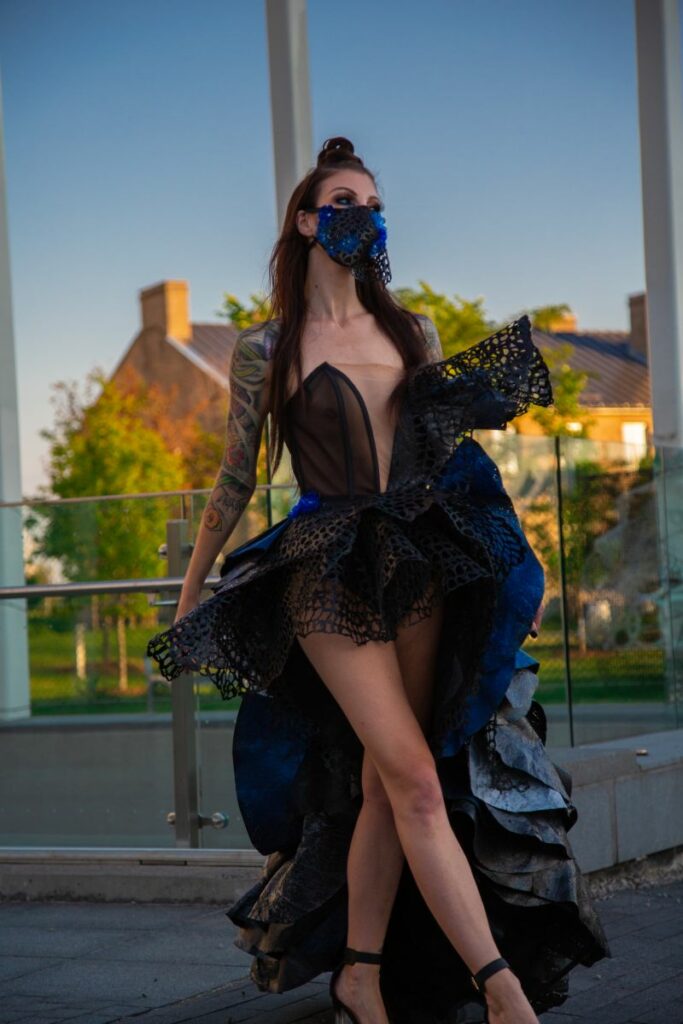 Photography Michael Boehm | Model Kehli G
So what inspires Padina Bondar to move forward? "My work has always been subject to constant aesthetic evolution. As my brand developed with a sustainable focus, I felt limited by the so-called sustainable resources available to me. Moving forward, I plan to continue working as a fashion designer while creating sustainable materials for myself and my peers."
"My mission is to contribute to a better planet and challenge the harmful norms of the industry by prioritizing intersectionality, inclusivity, and sustainability."∎