The Marriage of Art and Fashion,
and Environmentalism
"Clothing is your second skin. It tells a story of your life. It is the art you get to wear every day," Lennard Taylor.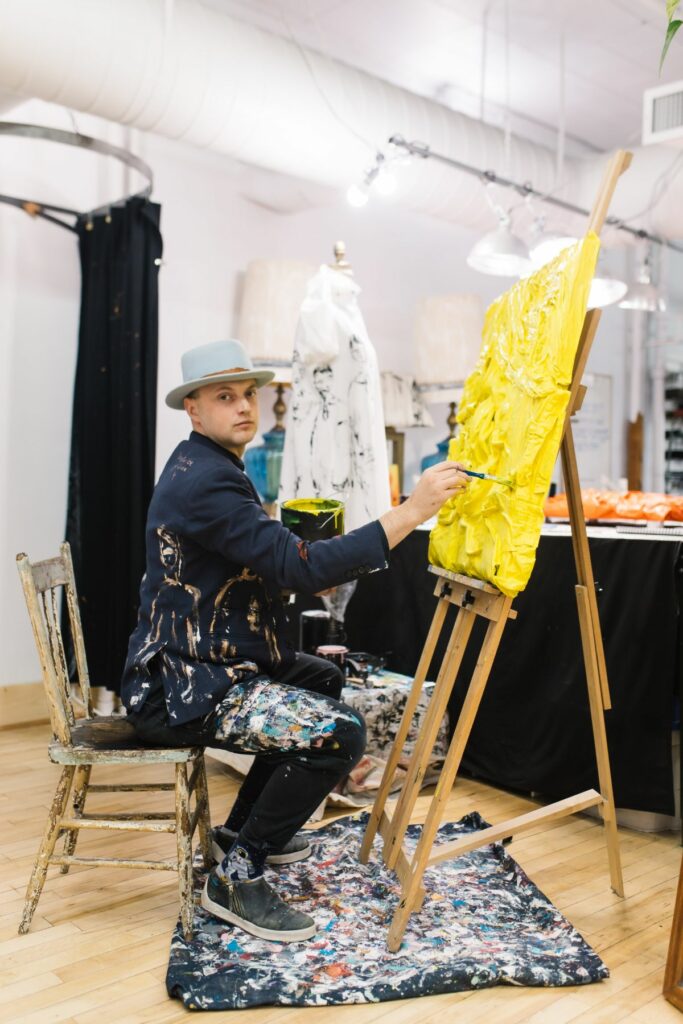 Fashion is more art than art is," declared Andy Warhol, a leading figure in the visual art movement– pop art. Warhol best exemplified the symbiotic nature of the two disciplines by printing his iconic Campbell's Soup Cans on dresses in the '60s.
Art and fashion are intrinsically linked with a long-standing relationship and more so than ever as they have become two synonymous outlets for expression over the past few decades. As the collaboration between fashion and art is currently at a peak, Lennard Taylor, who has taken a step further–combat climate change. He is marrying the two with impeccable finesse in harmonious co-existence and cementing it with environmentalism.
"I create wearable art that my clients can enjoy for life, and I create unique artwork that can be hung on their walls and make them feel good," says the Designer/Artist Lennard Taylor of his eponymous brand Lennard Taylor.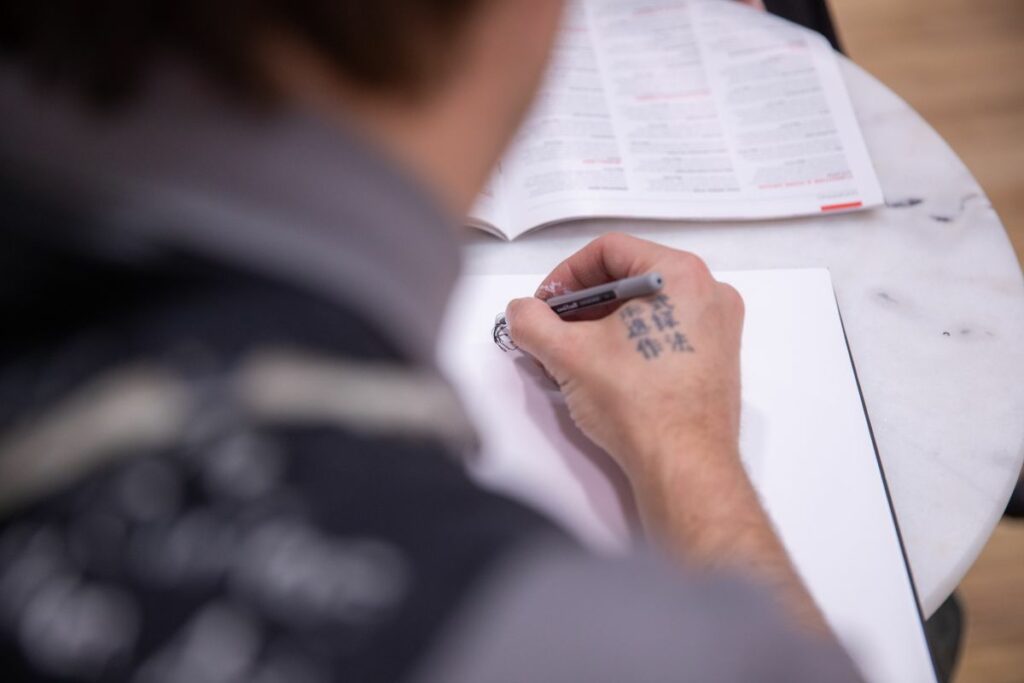 He often gets asked if he is a painter who designs clothing or a designer who paints? The answer is, he is both. He sees himself as an artist who works in many mediums with one goal in mind: to make people smile and feel good in all that he does. He creates an air of positivity to make his clients feel their best. His paintings and garments give people the confidence to achieve all of their goals in life, explains Taylor. And says, "I care about changing the way people perceive fashion and art by creating products that will positively impact our world."
Lennard Taylor Design Studio, established in 2012 in Winnipeg, Manitoba, stemmed from two-fold inspiration.
Born into a highly creative family, he was encouraged to express his artistic vision. Being an artist was his disposition by nature–he translated his imagination through his painting.
While in Europe, when pursuing a soccer career, he suffered from a career-ending injury. One fateful day on the streets of Europe amid art and fashion–the extravagance of most visual aspects of self-expression–unveiled in him the realization that clothing was not just something one wear. It is an artful expression of who an individual is, and it tells a story of how they live.
The inspiration behind the brand also came from his concern for the fashion industry's overconsumption impact on the environment and the realization of how few clothes people need in reality. "What people need is a few timeless pieces that are of such quality that they can last for life," says Taylor. He is an inspiration in himself who has become art itself with his clothing; he is the very message he is trying to demonstrate. It is no surprise that he owns very few clothing pieces personally– he has only seven shirts that he sewed himself and mends all his clothing if it tears or rips. His innate artistic nature, coupled with his dedication to making a difference in a fashion system consumed by overconsumption, equipped with determination, he self-taught himself into the great designer he is today.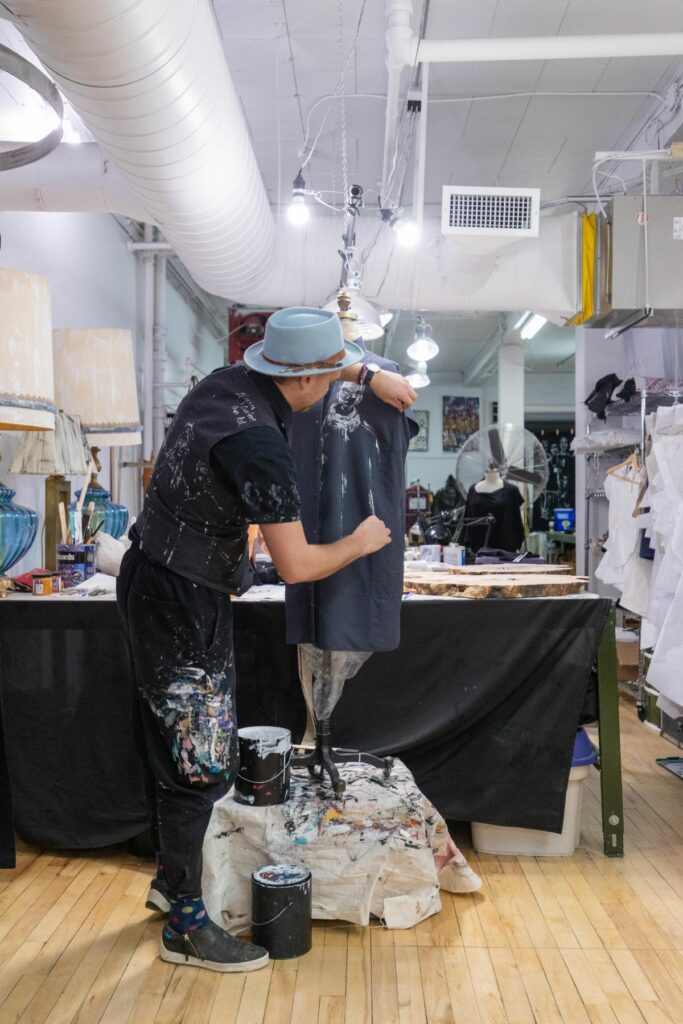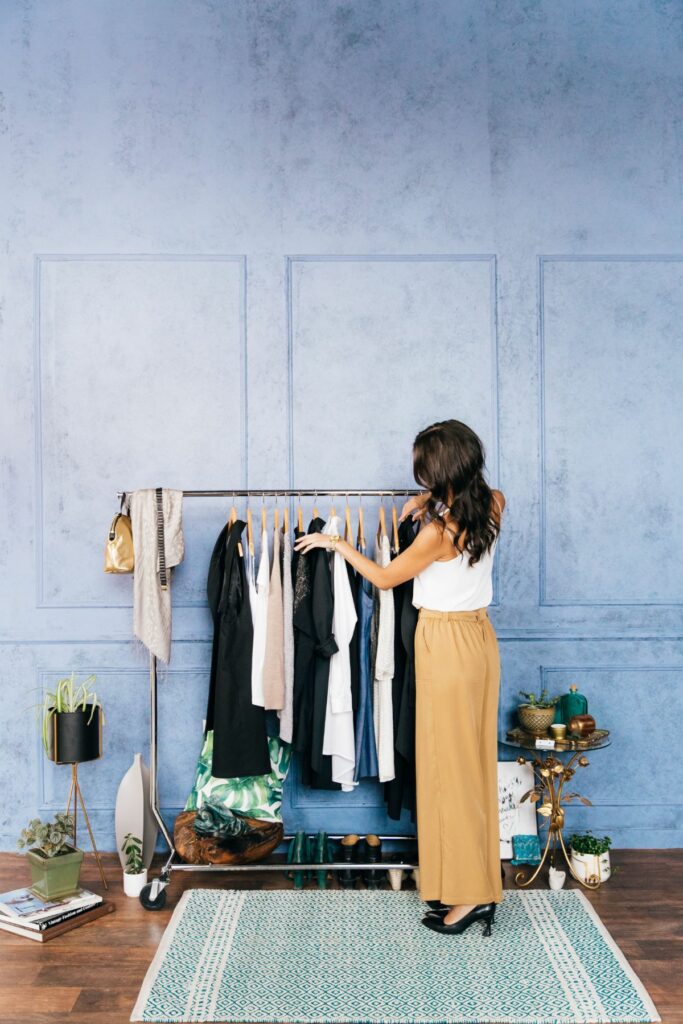 On his return to Canada, he self-taught himself and worked his way up from humble beginnings step-by-step with no master plan but hard work and determination.
Lennard Taylor is a story of from-rags-to-riches. He didn't have a penny on his name, lived a modest life in a studio apartment without a kitchen and no shower for over two and a half years and practiced his art. Taylor taught himself how to sew and apprenticed with different companies while designing his collections during his spare time. From street markets to pop-up stores, he began to grow his brand. After years of hard work and receiving international recognition, today, the brand is known for its universally flattering and timeless pieces that will never go out of style.
His years of modest lifestyle encouraged him never to waste and live with few things. What the brand stands for today greatly reflects this practice–from ensuring no waste of scrap fabrics from production; to encouraging clients to buy less clothing; and investing in quality and timeless pieces that they can wear for seasons to come.

At Lennard Taylor, they create clothing for life, not a season.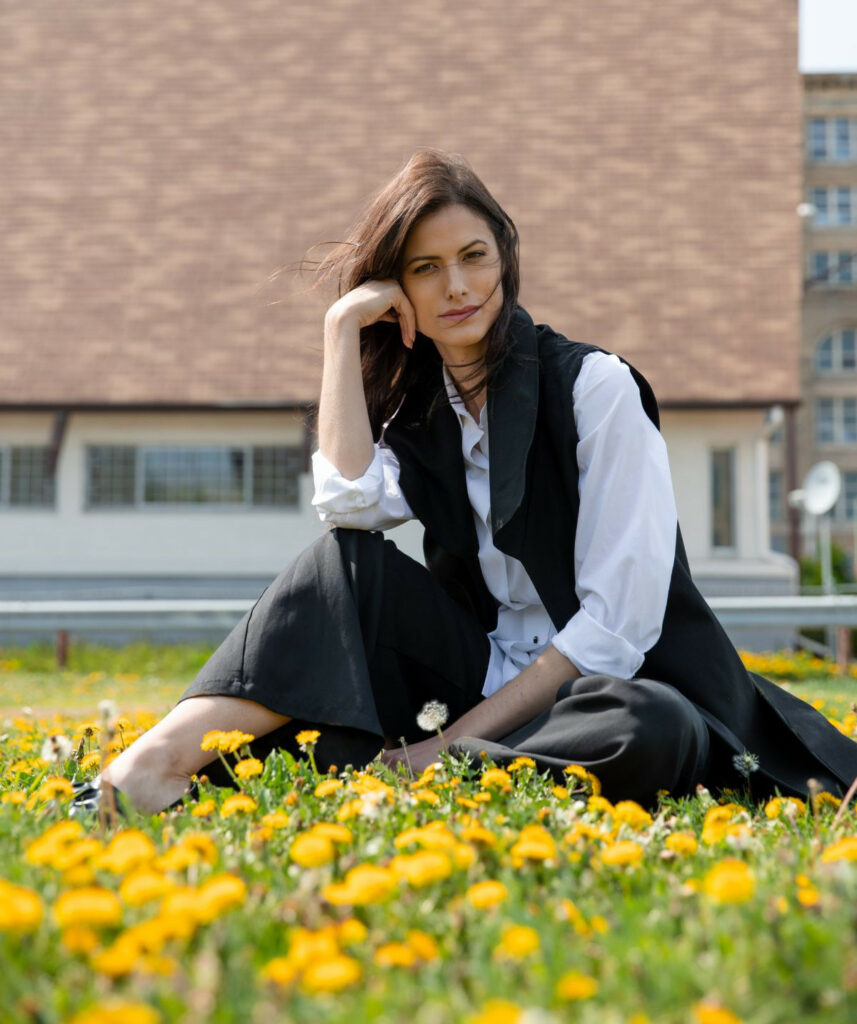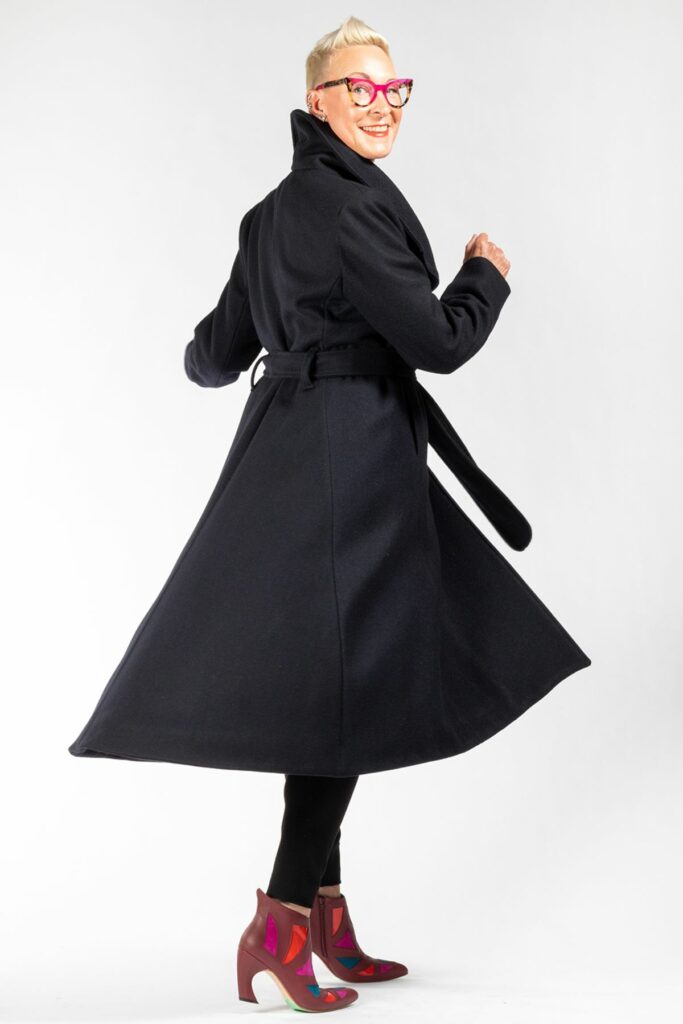 Taylor considers himself "anti-fashion." At the beginning of his career, he experienced firsthand what the industry does to its workers and the environment. "I have images and smells ingrained in my mind of the factories where our world's most popular brands manufacture their clothing. Horrifying!" he remembers. According to him, the current fashion 'era' we inhabit is "Disgusting." Modern slavery has become normalized; throwing out a shirt after one wears it has become a common practice; he points out that overconsumption of raw materials has become a second thought. And believe it is criminal how brands choose to look the opposite way and are only concerned about their financial bottom line. But, Lennard Taylor garments, the medium of his art, suggests that fashion is a realm where environmental change is within reach. The message of an optimistic future is reflected throughout his creative journey –from the farmer who plants the seed, the fabric spinner, the cutter, to sewer and transportation person who all feel good about making a kind product to the planet. His work fits within the sphere of sustainable fashion with precision to its last stitch. Using the highest quality fabrics, sewing each garment with precision and care, and with several adaptable "all sewn up" techniques for fixing old garments–Taylor's designs are for life.
A visit to Lennard Taylor Design Studio, and you will be greeted by a sight of century-old traditions when sewing personalized fashion. The practice that we don't see very often in the present–day is Lennard Taylor and his other seamstresses at their sewing machines creating clothing for the clients, making it personal, the art the fashion industry today has forgotten. As Taylor puts it, "It should show a side of who you are, where you've been and what you love. Your clothing is your second skin. Don't fall into the designs that are only trendy for a season. Buy clothing that makes you feel confident to take on the world." Everything he creates is truly an authentic piece of art designed to instill happiness for those who experience it. His clients, who are also a considerable part of his inspiration, influence his designs– "I envision the lady who would wear that garment. I give her a name, a personality and a lifestyle, and I design for her," says Taylor.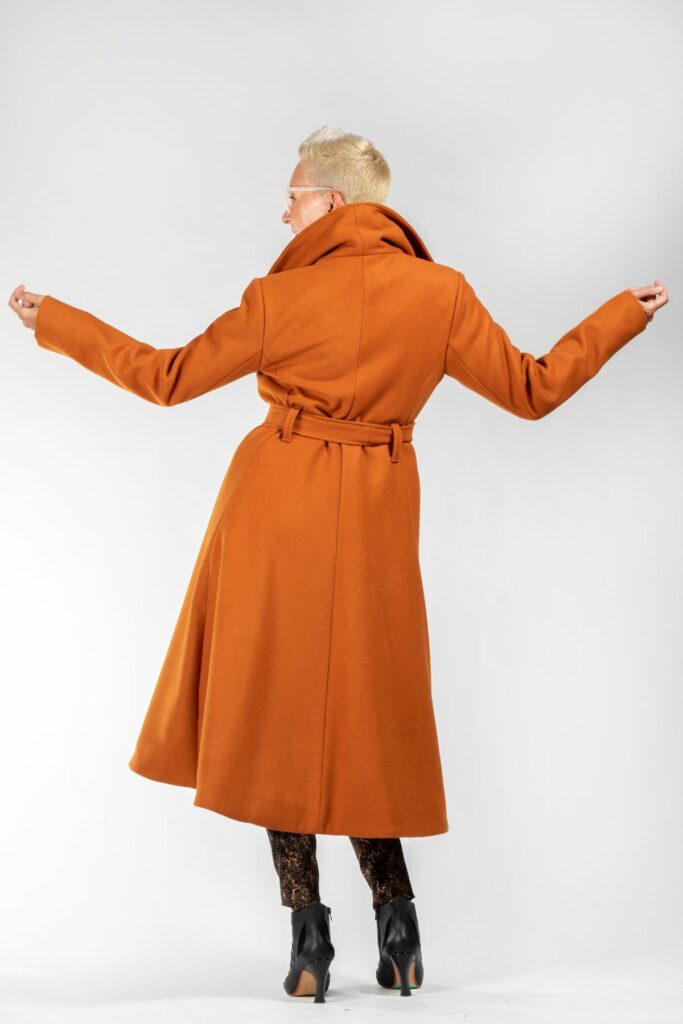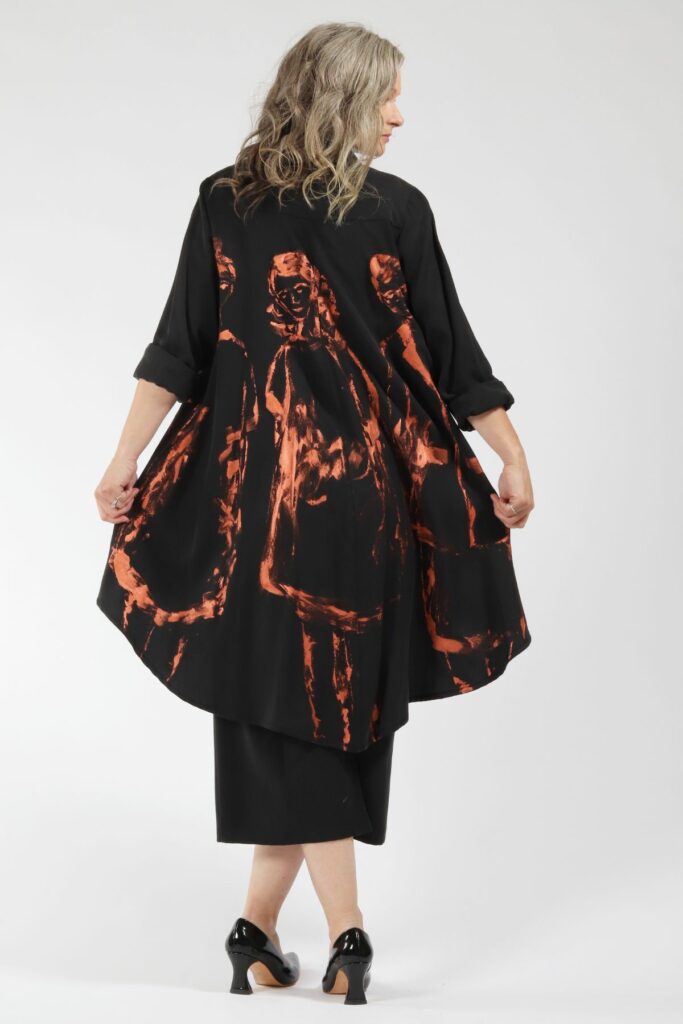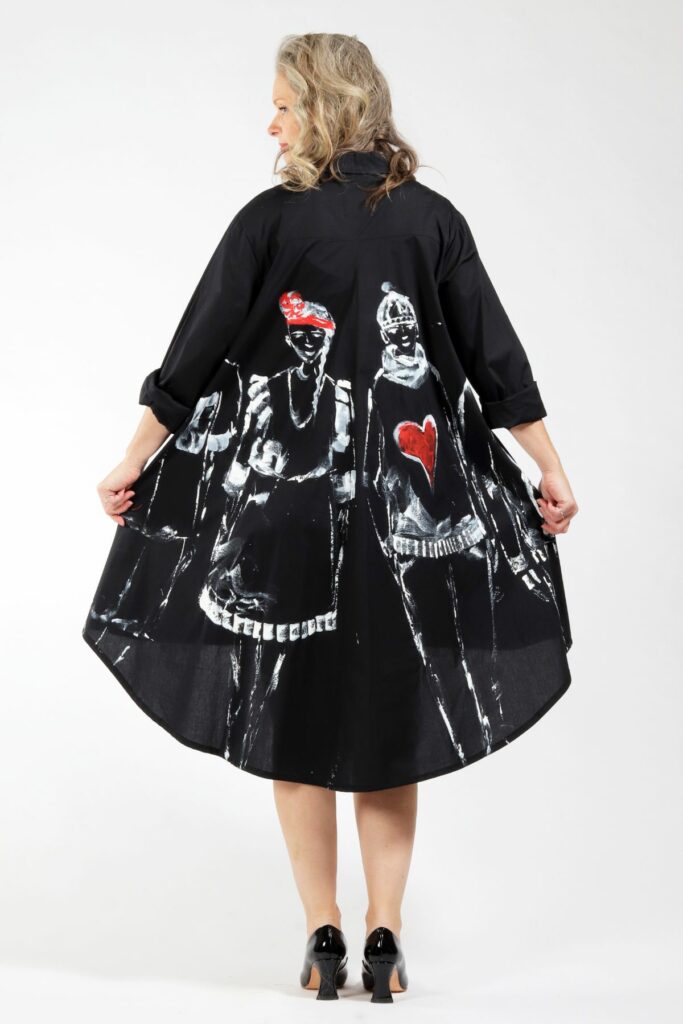 They use only sustainably-made or dead-stock fabrics; locally produced in Winnipeg by local seamstresses treated and paid fairly, with innovative designs to be entirely zero waste by using scraps from production. "One of my favourite collections of artwork that I have created is my Ascension Series –I took old clothes that were no longer wearable and transformed them into visual art. You can see the details of the clothing, like the buttons, zippers and pockets from jeans hidden in the artwork's beauty. This is one of my series that I am most proud of, and I hope will continue to inspire people to come up with new ways to keep clothing out of the landfill," says Taylor.
He pushes the boundaries of sustainability with The Refresh Program, the design to help bring life back to old Lennard Taylor pieces. If a customer rips, tears or stains their clothing, he will fix it by patching the rips, mending the tears or painting over the stain to give the garment new life so that their clients can continue to wear the clothing they love. Once the clothing becomes threadbare, and one can no longer wear it, he transforms it into visual artwork to hang on your walls.
For a brand so entrenched in environmental thinking, Lennard Taylor garments are exceedingly beautiful by virtue of their expert construction and visual design, evidenced in their spectacular colours and shapes, but also their channelling of the inherent beauty of doing good to the planet by connecting with people on an emotional level.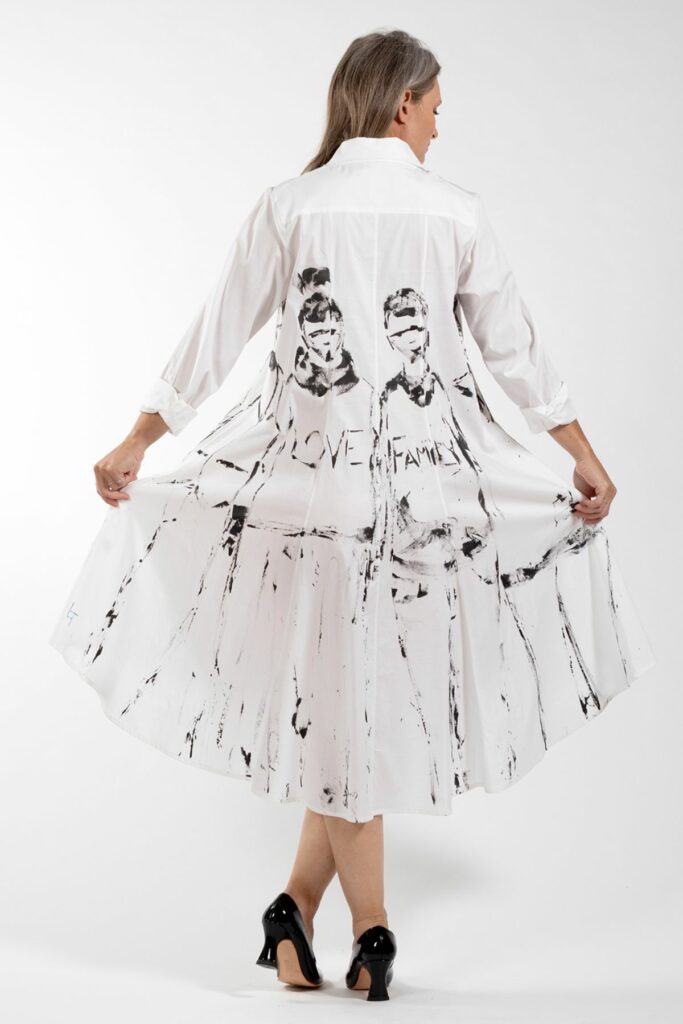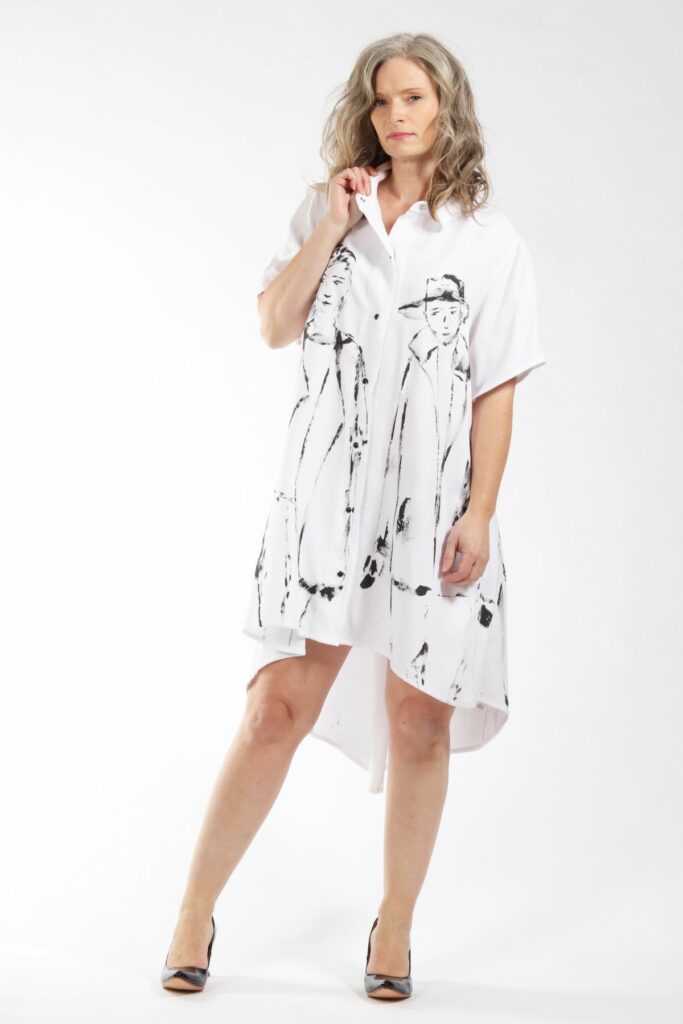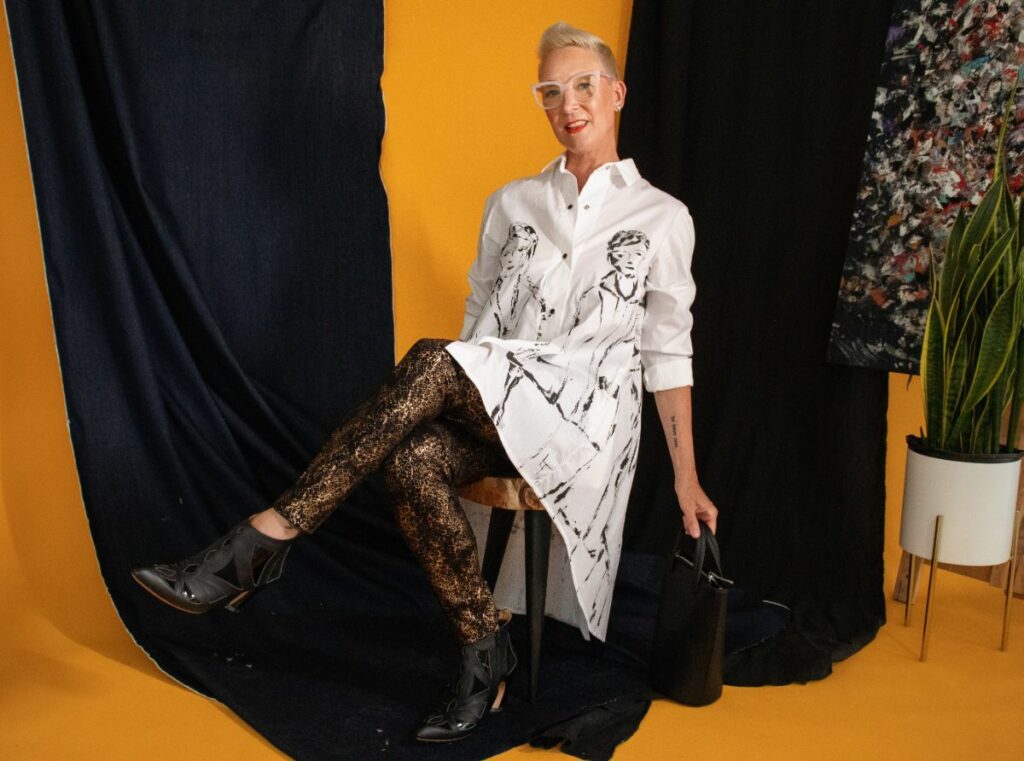 "It's time we rethink the fashion industry as a whole. We need to rethink our relationship with clothing and how it makes us feel. It is terrifying to see the human race has got to a point where we began to look at clothing as disposable. Clothing is your second skin that tells the story of your life. It is the art you get to wear every day. Buy clothing that makes you smile and feel good about yourself, and wear that clothing every day." Lennard Taylor. If art exists to create an emotional connection between artist and viewer, then Lennard Taylor is a true artist using fashion as a medium of visual environmental communication to evoke joy and love for the world.