The story
of
Kind Karma jewelry
illuminates
love, hope and support
All Images Courtesy of KIND KARMA Jewelry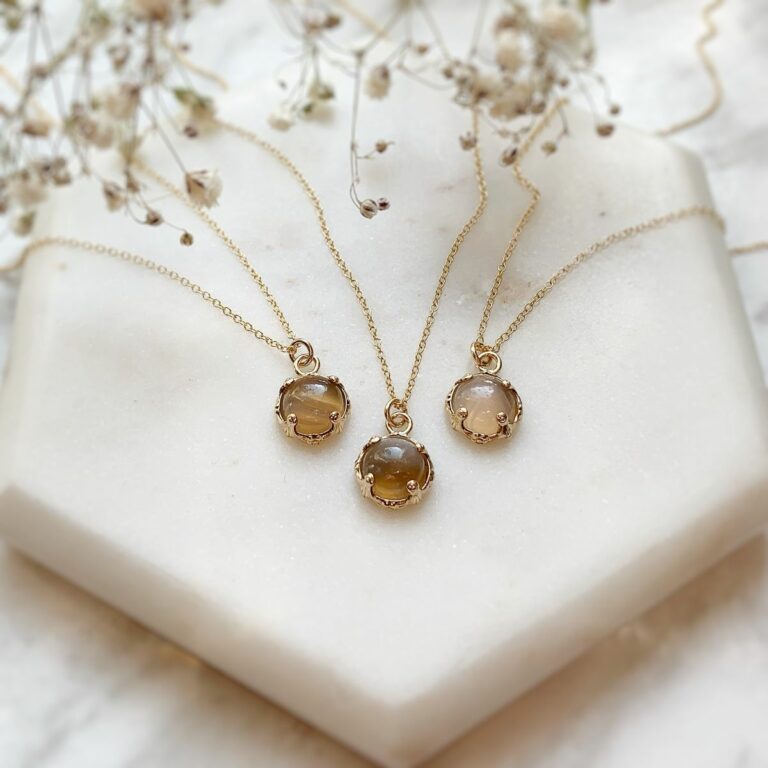 Kind Karma jewelry is at the forefront of an ever more important initiative that places social humanitarianism, sustainable, ethical and responsible practices on equal footing with the quest for beauty and artistry.
As the name suggests, Kind Karma is a brand that gives hope to at-risk and homeless youths in Toronto by creating meaningful employment that allows them to feel accepted, safe, supported and nurtured. Not only do they pay fair wages, but proceeds from sales are also returned to youth artisans to support their individual goals and aspirations, such as funding education, housing or courses. While the craftsmanship of the jewelry may initially attract customers to Kind Karma, the kindness and work of the Brand for the marginalized population fosters their customers' love and loyalty to the Brand.
Founded by Laurinda Lee-Retter, who continues to lead and manage the company, she was inspired by her personal experience with the lack of meaningful employment while recovering from mental illness.
"During my third year of university, I was diagnosed with severe clinical depression and anxiety. Unable to concentrate at school, I tried to find purpose and direction through employment, but without qualifications or experience, the only options were the two "R's"–retail or restaurant. I chose retail but instead of helping me find purpose, the long hours, stressful environment and constant contact with customers ultimately exacerbated the mental health challenges. I struggled to maintain any employment, and the feelings of being somehow "defective" and "not normal" became the pervasive thoughts that dominated my every day," shares Lee-Retter. She perceived the struggle for those with limited experience and education to find suitable work outside the service industry, whose expectations are often overwhelming for those recovering from trauma (as marginalized youth are). Driven by a constant desire to become an entrepreneur, Laurinda had attempted to launch several companies in the past. It wasn't until she found her true passion that she finally found a business model that worked. Marrying her desire to make a difference with the creative outlet of jewelry making was the perfect combination–she is proud to have since created a vehicle capable of significant change.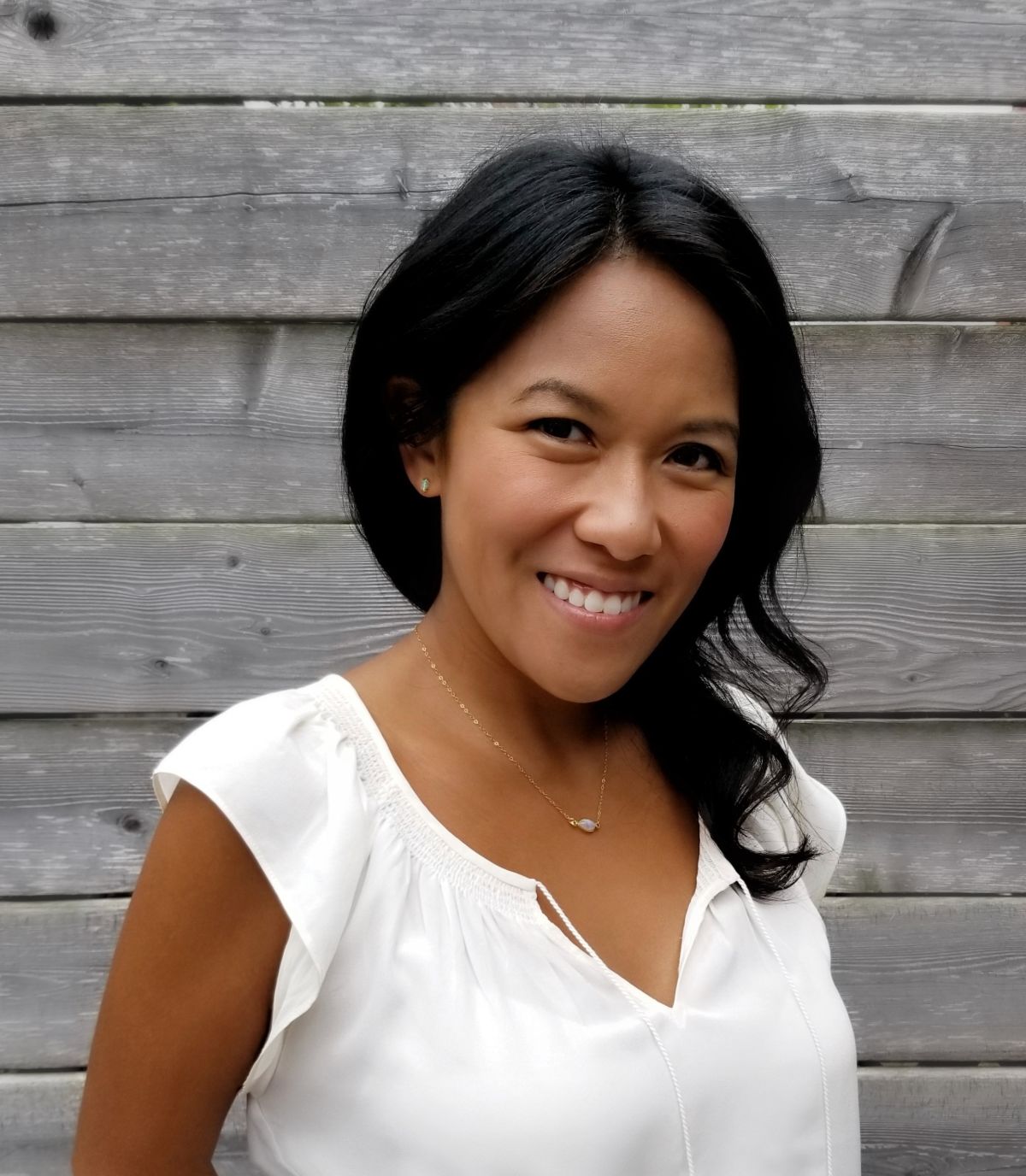 Empowerment, respect and design are the qualities Kind Karma seeks to incorporate into their Jewellery.
They embody empowerment by creating an employment model where youth can work and balance life to achieve a healthy lifestyle, which, according to Lee-Retter, is fundamental to long-term success. Since most of the youth artisans they employ are new to jewelry making, she designs the pieces herself to keep a consistent aesthetic. The pre-designated designs have made it easier for youth new to jewelry making to learn fundamentals and become more involved as their skills develop. They recently launched a new 'Artisan Collection' featuring a piece co-designed by their youth artisans that reflects their personality, favourite gemstones and style. "It has given them greater ownership over their artistic creativity, and we hope to expand the collection as we grow," says Lee-Retter.
Their respect and care for people and the environment hold them to a high standard of only using ethically sourced and recycled or upcycled materials. Lee-Retter informs that at Kind Karma, they make sure that they give them employment and partnership with the utmost respect and cultivate ownership to foster healthy relationships and flourish together.
As the mission of Kind Karma is primarily a social one (while also taking care of the planet with commendable sustainability initiatives), ethical ethos is directly tied to how the employees are treated. "The successful creation of a safe and welcoming work environment for marginalized youth who often don't even feel welcome in their own homes," she says.
Lee-Retter further illuminates the importance of being ethical in a business– "It has been so refreshing after being in the corporate world for so long to be in a space where entrepreneurs don't view each other as competition but as colleagues, partners and even friends. Some of my closest friends also own ethical jewelry brands. Instead of trying to one-up each other constantly, we share tips on what works, help each other through challenges and offer support when needed." 
The collaboration of Kind Karma in building a thriving and kind community is proof that more is achieved not by stepping on each other but by collectively lifting each other. With respect and care for both people and the planet that will be reciprocated back, in the world of Kind Karma, they like to think of it as Karma–and "we truly hope we are kind to it so that it is kind to us."They are also committed to giving back –they often donate to charities and NGOs as chosen by the young artisans. They arrange events for teams to volunteer (while still being paid a day's wages) at a respite centre to serve meals or prepare care packages to be distributed to the homeless. Finally, their jewelry– high quality, tarnish and fade resistant, which is also hypoallergenic and surprisingly affordable– is making a difference, reaching audiences from all walks of life.
A Highlight: An unforgettable story of Kindness at Kind Karma.
"Kind Karma was meant to create meaningful employment so that marginalized youth could succeed in life and ultimately give back by paying kindness forward. I thought it would be years before I saw the fruits of these efforts–since I imagined the give-back portion to come when youth had finished education, established themselves in a secure, well-paying position and then looking to create their own positive impact. However, that was not the case. During my second year at Kind Karma, one of the youth artisans I worked with asked me at the end of the day where they would be able to buy cheap food that wasn't McDonald's. It had been payday, but even on an average day, the question would have caught me by surprise because this youth always brought lunch and generally cooked at home. I asked her the reason for her question, and she said that after work, she wanted to use her paycheque to buy food and clothes for the homeless but didn't want it to be super unhealthy. This moment is forever ingrained in my memory and is one of the most rewarding moments because it genuinely made me grateful not only for what I had but for what I was able to do.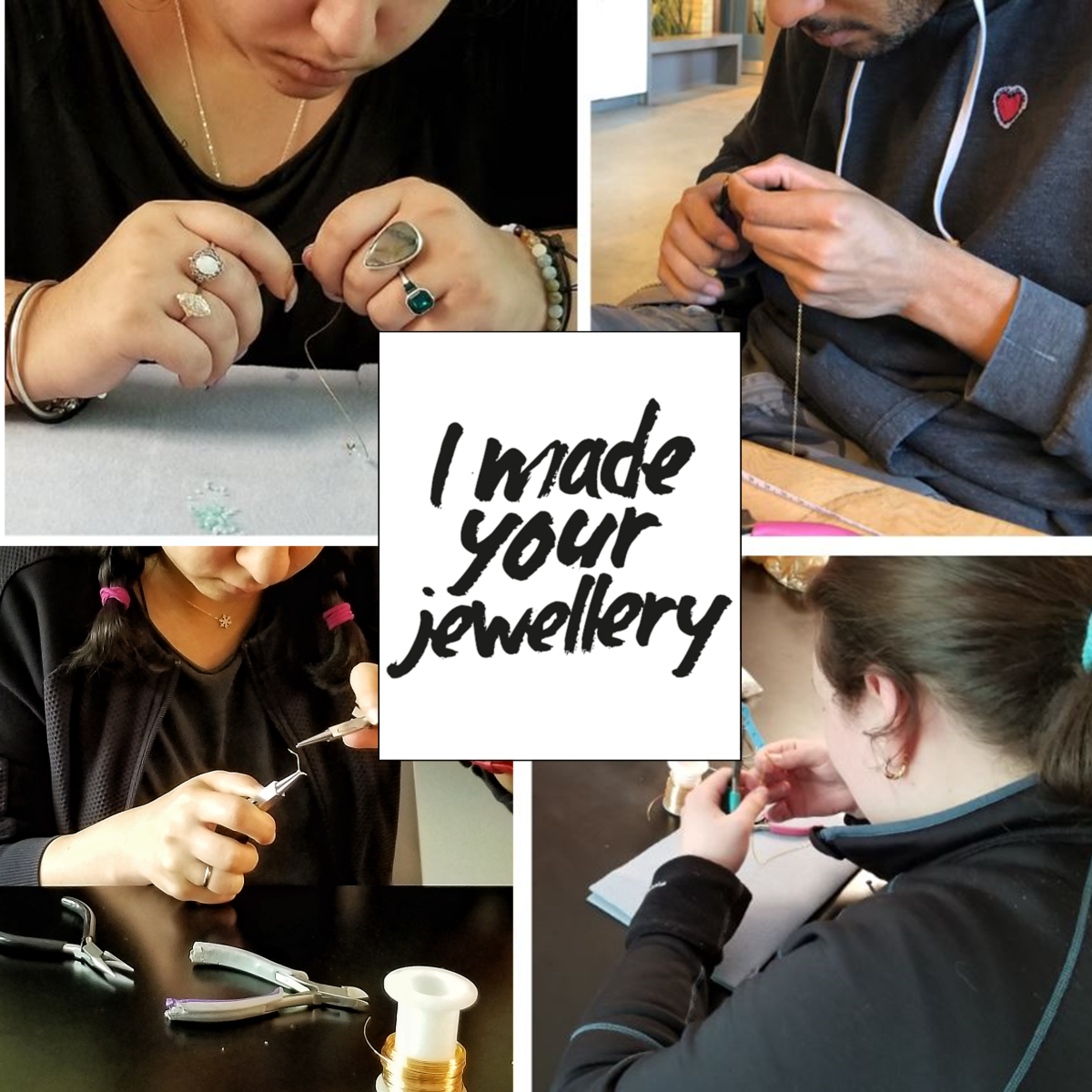 Marginalized youth are inherently generous because they have lived the struggle of having nothing, living through indescribable challenges, and knowing the sheer desperation needed to survive. They know what a helping hand can do, and that is why they are always willing to offer support and generosity to those in need. It was and continues to be an honour to work with them, and that is truly the most rewarding aspect of being a part of Kind Karma."
In an extended feature, we explore the conversation around climate change and sustainability and how Kind Karma is doing its part towards a more sustainable future.
What is your take on the current climate crisis?
The current climate crisis is the worst legacy we could leave to our children and future generations. The problem we see now is a result of our careless and lazy action, exploiting the easy and most cost-efficient ways of consumption for centuries without a thought for the damage it caused to both planet and people. But I also believe in hope, and I truly hope that we can come together as a global community to change the way we produce and consume to leave a better legacy behind to the generations that will follow us.
What does sustainability mean to you?
Sustainability means operating in a way that allows the planet and its people to continue living with the same quality of life (if not better) than how we currently utilize it.
Why should society care about supporting ethical and environmentally responsible brands?
The current climate crisis and its catastrophic impact result from society not thinking about the production and consumption of items. For so long, we have considered only the most convenient and cost-effective way to manufacture and have placed people and the environment to the side in the name of consumerism and capitalism. But as we can see now, those decisions have created a global crisis that threatens our very existence, so it is paramount that we now think of what brands we are supporting and how they are conducting business. We have to stop empowering brands that are negatively impacting the world and shifting the focus to those companies trying to solve that problem. Only then can we leave a future to the generations that will come after us.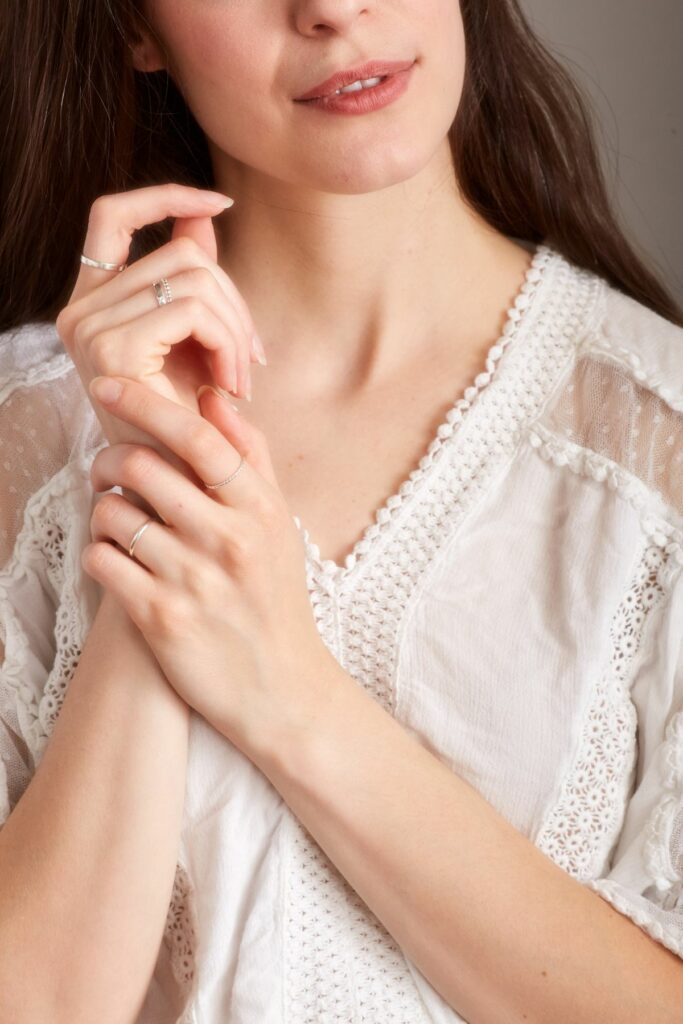 For Kind Karma, what does sustainability look like in practice?
Sustainability centres around both social and environmental impact at Kind Karma–our primary goal has always been to create a difference in the lives of marginalized youth by offering them meaningful employment that is mindful of their unique needs. We are improving their quality of life by giving them the means to achieve financially independent and personally fulfilling futures. In this sense, we are tackling the first U.N. Sustainability Development Goal of "No Poverty" (in addition to goals 8′ and 10′ centred around decent work and economic growth and responsible consumption and production). We are proud to say we have seen success among our innovative employment model. Youth artisans say they have "managed to stay at a job longer than they ever had in the past," which is probably the most validating feedback.
We are also mindful of the environment in our sustainability practices and use recycled materials to produce our collection. We provide minimal 'compostable packaging' by using upcycled materials and follow the no-print receipt approach.
As a long-term sustainability goal, Kind Karma is looking to get B Corp Certified, the highest level of certification for companies that aim to create better business practices for people, communities, and the environment.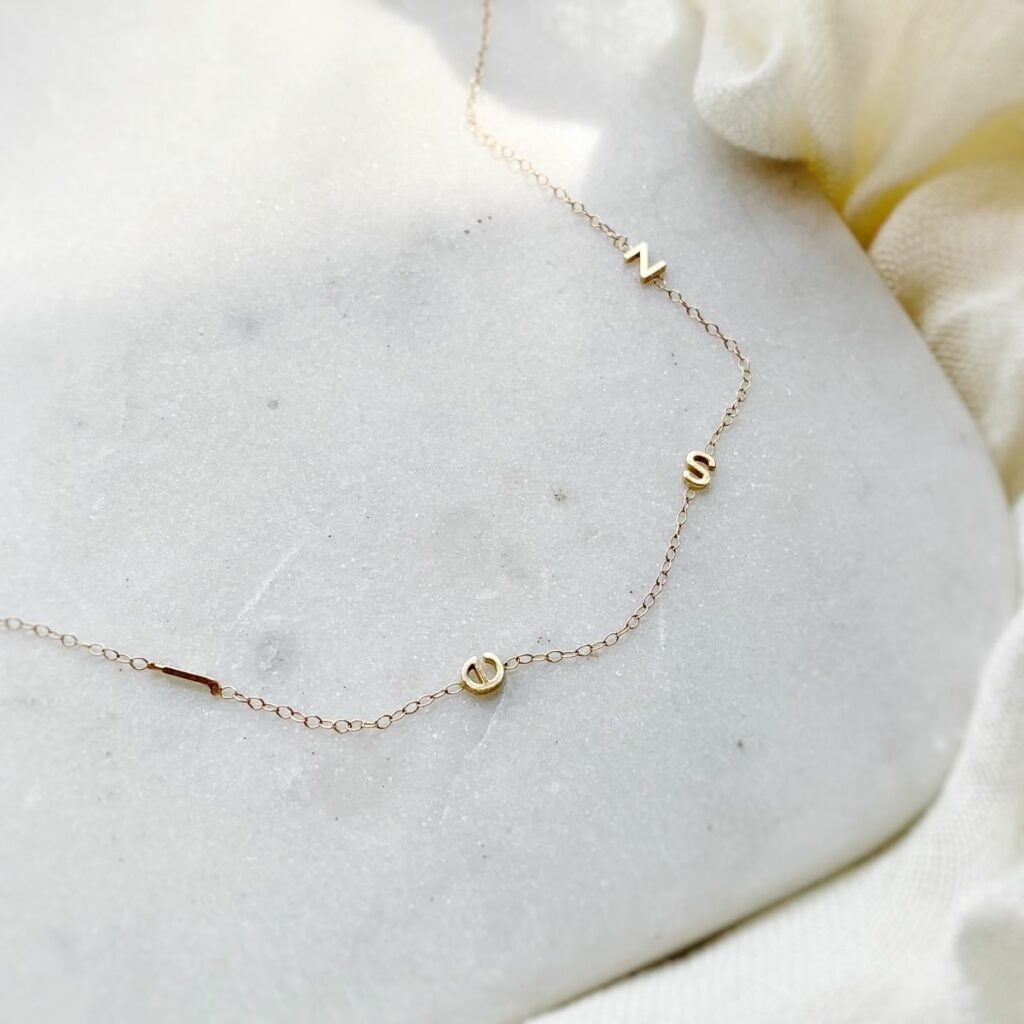 Your insights on how fashions' artistic, business, and social practises can contribute to us living well together in nature and achieving a sustainable future.
We often think that as one person, we can't make a difference, but we often overlook the enormity of what a collective of single individuals can do when we do it together. One person can throw out a plastic bottle and say, "it's just one bottle," but when a billion of those people do the same thing, that's one billion bottles that are destroying our oceans, land and life. This concept translates the same way to fashion, the second-largest source of pollution on the planet (just after the oil industry). But it's time to change–whether you are a solo designer creating pieces in your spare time for sale or an international fashion house, we should all do our part to ensure that our business and social practices are sustainable and ethical so that we can collectively change. And it doesn't have to be a complete overhaul of production since sometimes a slight shift can go a long way from many people working collectively.
What's the smallest change a consumer could make to become more eco-conscious?
I think the smallest change would be to purchase from companies that need your support.
To relate an example from my own experience–When the pandemic forced small businesses to shut down, I remember the community rallying to help them and purchase their needs from small companies instead of big box stores. I saw posts on Facebook encouraging the community to do the same – one of the posts shared about how an individual brought all their essentials from stores in the neighbourhood and how it probably didn't cost her more than $10 extra but meant the world to those businesses in need. That left a significant impact on me, and it's like the saying goes: "To the world, you may be one person, but to one person, you may be the world."
Support those small businesses, ethical businesses, community businesses that would love to see you instead of a mass store that won't even know you visited.
What do you think is the future of sustainable fashion?
I think the future of sustainable fashion is all companies making a shift to make people and the planet a priority instead of a by-product.
How can the community support the work of the Artisans and Kind Karma?
There are so many ways the community can support Kind Karma and our youth artisans. Although purchases are always a great way of offering direct support, following us on social media and liking or sharing our posts are also huge means of support. And since word of mouth continues to be the best way to spread the word, sharing our Brand with friends, family, and colleagues is also something we are truly grateful for and goes a long way in terms of supporting the work we do.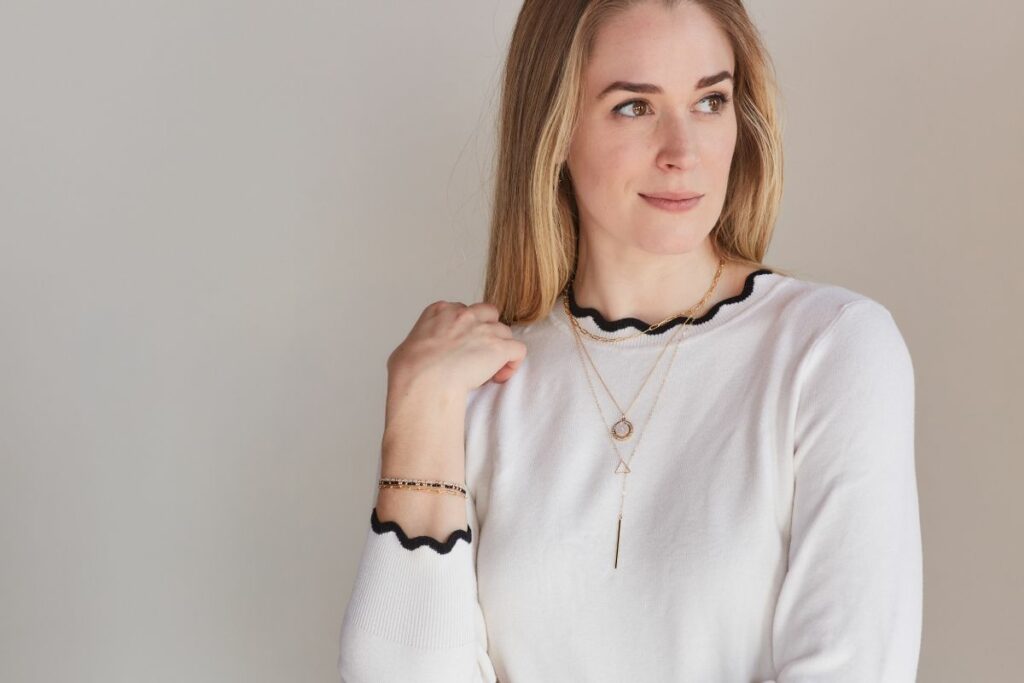 Looking forward, where and how do you see Kind Karma?
I would love to see Kind Karma grow as a brand and become an industry leader in fine jewelry. It would be a marked shift in consumerism to be able to see a sustainable jewelry company dedicated to giving back become one of the go-to places to treat yourself! Along the way to this goal, I would love to open Kind Karma offices across Canada in urban cities to help more youth with meaningful employment. I think youth tend to fall in the cracks in major cities simply because the cost of living is higher, and they are just one in a million. So to be able to help marginalized youth nationally by offering meaningful employment is a goal that we hope will start to take shape in the next couple of years!∎