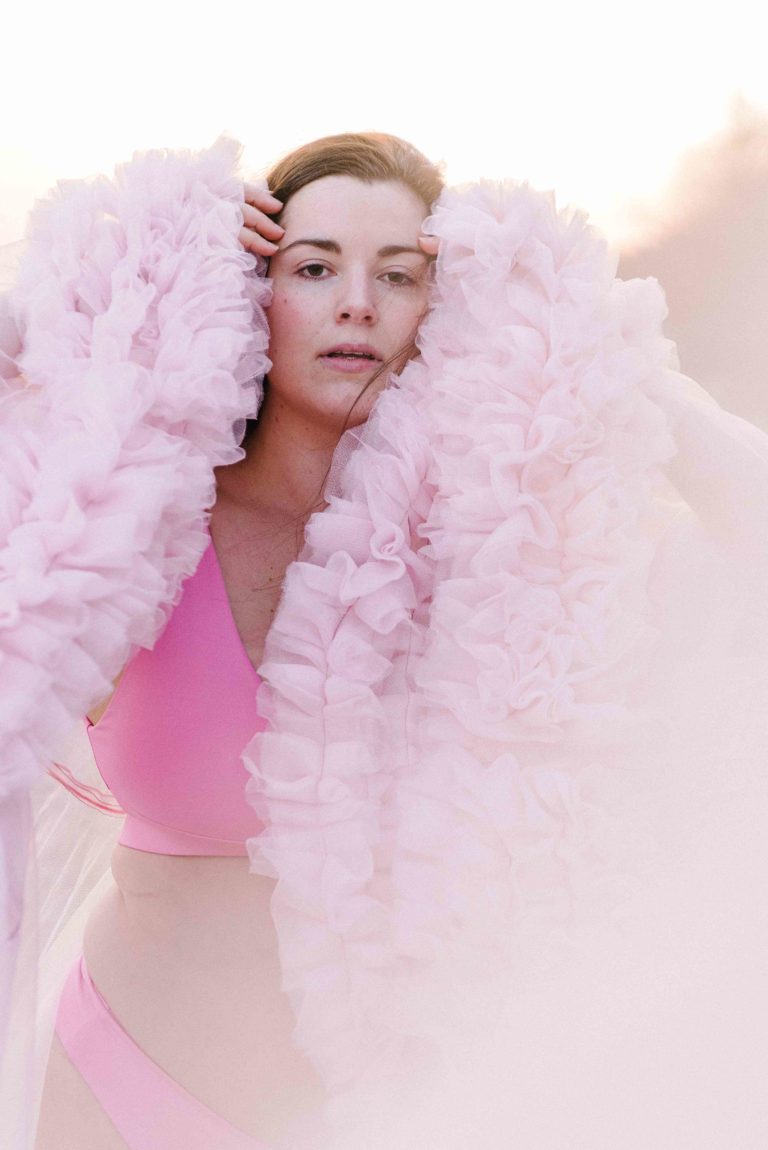 On
mental health, being a model, and on how modelling and fashion will change.
Professional history and background.
I am a Model, Mental Health Coach and Host of The Model Tongue Podcast. Originally from Newfoundland, I moved to Toronto in 2014 to pursue my dream of becoming a model. Six years later, I am signed with Anita Norris Model Management in Toronto and Spain and Germany. As a plus-size model, I am so grateful to represent the 'in- betweenies' on this fight towards size-inclusivity. I've lived in New York City, walked New York Fashion Week and Toronto Fashion Week, worked for clients such as The Hudson's Bay Company, Joe Fresh, Knixwear, KOTN, Shapermint and most recently, a campaign for Reitman's.
I started advocating for mental health in 2012 and use my platform as a model to change perceptions, fight stigmas, and support those living with mental illness. At 14 years old, I was diagnosed with Bipolar Disorder and Borderline Personality Disorder. I was later diagnosed with PTSD and Anxiety at 23 years old. Mental illness is highly stigmatized, and I want to change how mental illness is perceived and approached– This was my inspiration when I launched The Model Tongue Podcast in March of 2020. It has grown into a platform that highlights others' voices, engaging in conversations to share awareness and strengthen communities. As a Board Member of The All Womxn Project, I oversee their mental health initiatives. As a Public Speaker, I visit schools and universities to discuss topics ranging from body image to self-worth.
My regular day before COVID:
Not that much different than during COVID! As someone who struggles every day with mental illness, I am used to keeping a schedule and having frequent 'check- in's' with myself. My days would be layered with life-responsibilities and health- responsibilities. It was updating posts on social media, making sure to have not too much screen time, taking calls with my agency and colleagues or making sure I am eating and drinking enough. Managing call times, being on set, scheduling guests for the podcast, shooting content, writing captions and working on some projects set to launch in 2021 is my life. It's still the same. It just looks a little different! My public speaking has gone virtual. There are fewer people on set and more posts directed towards mental health!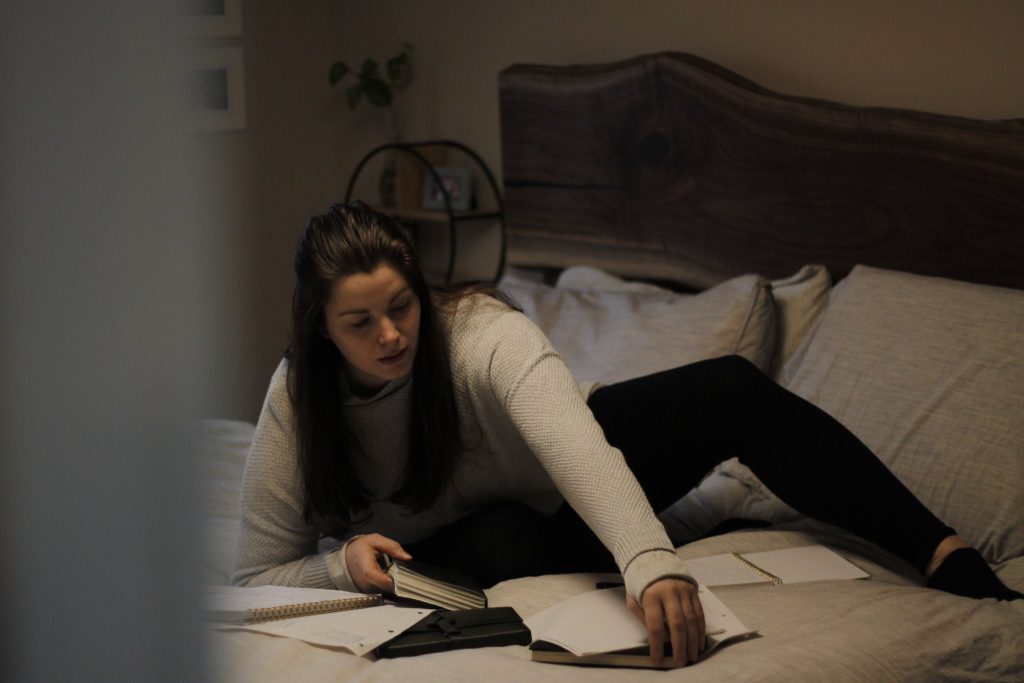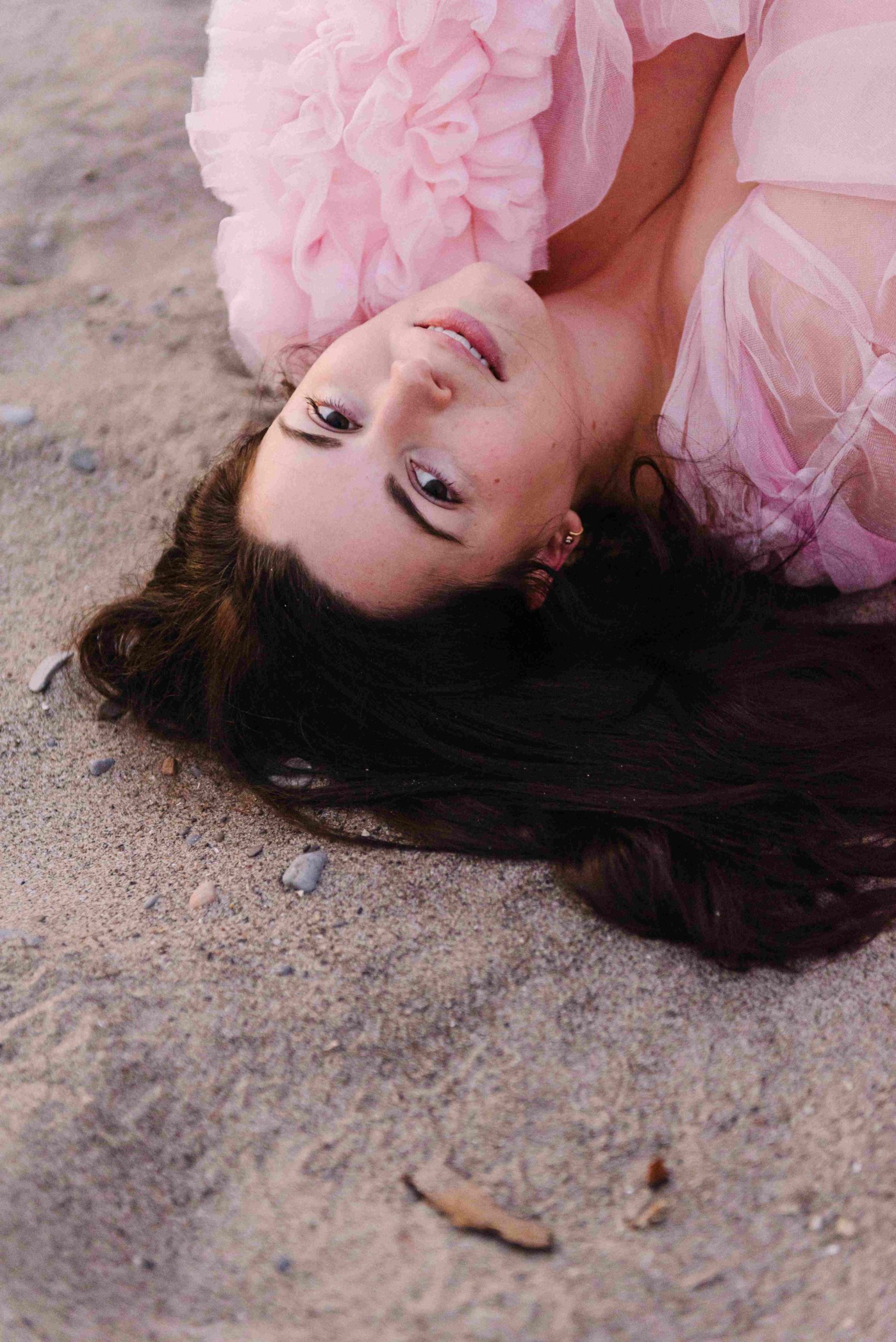 My schedule these days:
A lot of it is the same, but it seems so different now! Onset, Pre-Covid, there would always be so many people, we would be together, but now, team numbers are limited and socially distanced. I miss being able to talk to everyone! I have implemented a new schedule system to keep me on track and hold myself accountable at home. I try and keep a routine! Routines are crucial for my mental health. I also opened an Etsy store, which has been exciting! I love crafting, so it's nice to share the little things I have been making these past couple of months. Life is similar, but now I try to emphasize scheduling; so much is beyond our control right now, and it's important to keep structure!
Challenges of being a model :
A huge challenge is travel restrictions–travelling to different locations and countries is essential as a model, limiting the work available. There's also a higher health and safety risk. It takes many people to make the shoot successful. Going into the future, models should have a backup plan to fall back on.
More and more models will ensure they have a second form of income, a backup plan, and invest in 'at-home studios,' which I've seen happening for everyone in this industry. This pandemic has hurt so many sectors, including the arts, fashion and entertainment. People's livelihoods are at risk, so again it's about adapting and making decisions that will help in the long run.
"Like anything, it's about adapting. Fashion is the reflection of life, and life has changed this past year, so fashion has to adapt and change with it."
The way I connect with fashion now:
It's been so long since I have dressed up and gone out, I miss picking my closet apart. That being said, I do love existing 24/7 in my KOTN sweatsuits. Fashion still excites me, and lately, that excitement has been found in cozy leisurewear. I also have a newfound passion for sustainably sourced brands and shopping Canadian- which is more important now than ever.
My realization and awareness from the pandemic:
We need more accessible health care and resources for Mental Health Care. With increased jobs lost, decreased socialization, and therapies moved to virtual– people are struggling. People struggle because they can't afford to pay for their medications. They have stopped seeing a therapist because money is tight or they can't see their
doctors in person, and group therapy has moved online. We need more resources and outlets for people to seek help and reassurance.
My insights on how the fashion and modelling industry should move forward:
Like anything, it's about adapting. Fashion is the reflection of life, and life has changed this past year, so fashion has to adapt and change with it. We need to be more sustainable while sourcing materials and adopt sustainable production and practices. There has to be a careful consideration of (new) consumer needs and inclusivity. We also need to support local– local businesses, local talent, local everything. ■