Freedom
is the
Right
to
Tell
Our Own
Story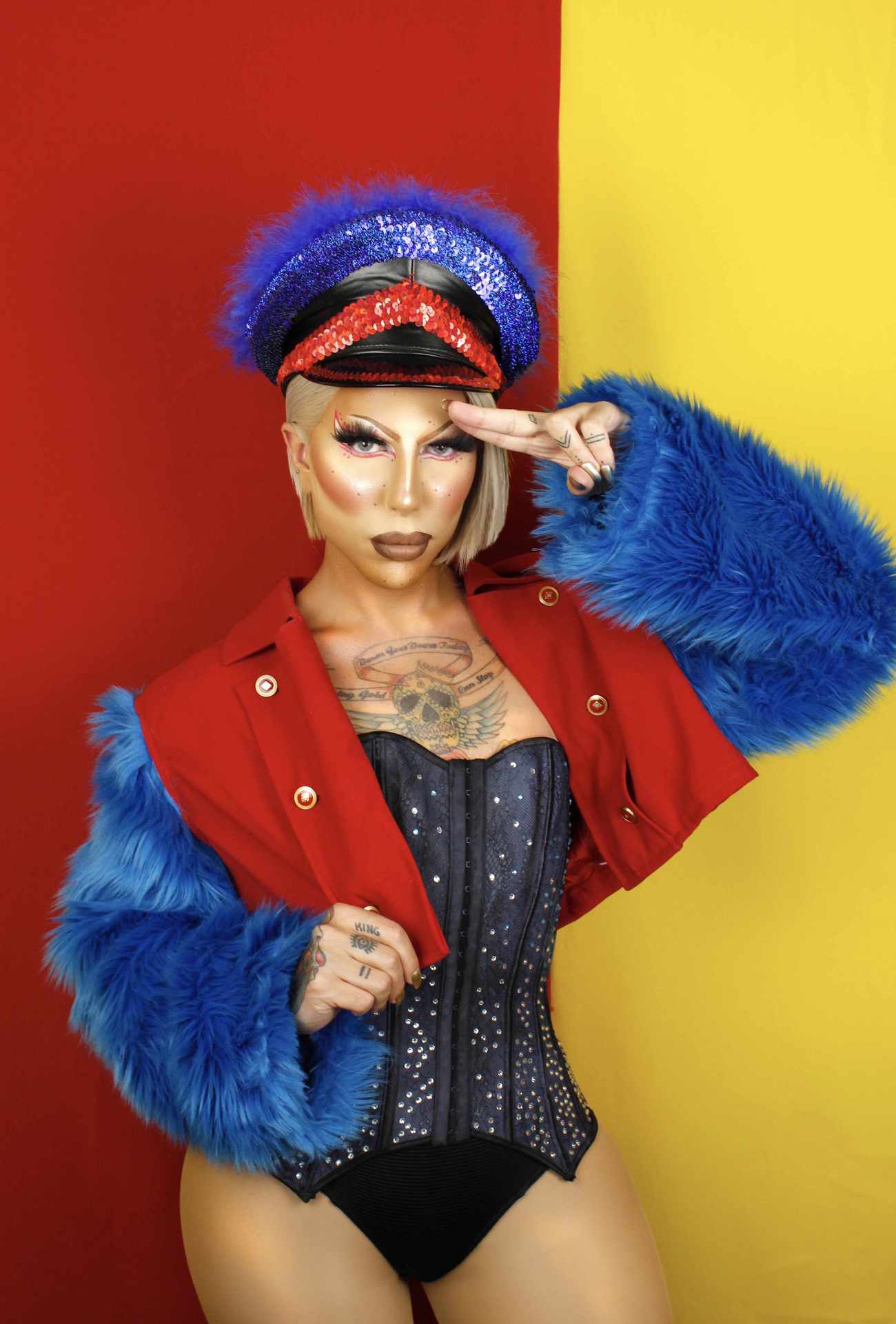 "We need to allow everyone to tell their stories and experiences in their own words, and allow them the same opportunities to create as everyone else" Jayjay Kings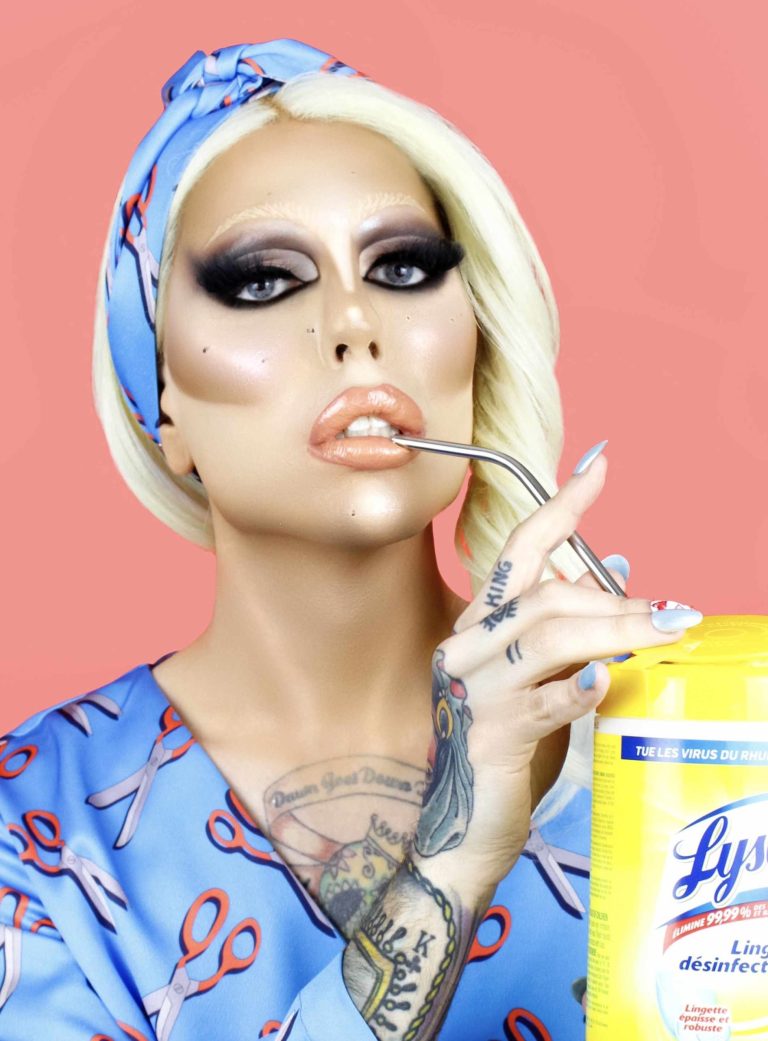 Jayjay Kings was born in high school as an escape online from his small, closed-minded hometown. Slowly Jayjay has evolved from club kid party promoter, Toronto fashion scene fashionista, to self-taught makeup artist turned drag queen! She's been on a journey, but it's a journey of self-discovery and appreciation. Here, we continue her journey as she talks about being an artist in the pandemic age, staying true to her creative vision and process, and the importance of an inclusive and diverse community.
" If you make it an opportunity to explore yourself and your goals outside of this 9 to 5 world–you may find that change is what you needed to start fresh on your journey! "
On being a makeup artist and entertainer during COVID-19:
The year 2020 has been rough.
It was supposed to be a year that I was excited about, pivotal for my career and passion for drag. I had just decided to focus more on my drag and mix it with my makeup and social media passion. I was proud and excited to travel and do shows, especially being so fresh out of the womb. Then Covid-19 happened. I was in Vancouver for a drag show when it started– as the lockdown began in March, I felt like I had lost it all. I wasn't working my full-time job and wasn't able to do what I had just worked so hard to do–Perform. Eventually, I took the time as a blessing to appreciate what I have and continued my journey through social media to pivot what I wanted to do. I achieved more than I would have given any typical year– I did the most partnerships and drag shows, also planned and spoke in a segment on Breakfast Television Toronto for Pride Toronto.
Yes, it has been challenging. But if you make it an opportunity to explore yourself and your goals outside of this 9 to 5 world–you may find that change is what you needed to start fresh on your journey!
The beauty industry is changing in response to the coronavirus pandemic:
The Coronavirus's impact has been detrimental to all the communities I belong to, work or social. The beauty industry took their business online with partnership promotion and e-commerce. Beauty has always been forward-thinking in the social media side of advertising.The virus and social injustices forced them to put their money where the mouths are and to focus on those partners working towards a more inclusive and diverse future.
More than just a social media queen:
Beginning of 2020, I was pivoting my creative outlet to in-person shows. I wanted to prove to myself and everyone that I wasn't just a social media queen and use each show as a means of improvement. Unfortunately, the pandemic stole that vision away, so I had to re-strategize my concept to express my creativity in person back to online. I focused on making my virtual drag shows a form of art that communicated my message and the world. I wanted my audience to stop and think about what they were seeing and why! For instance, I covered Kesha's "Rich, White Straight men" to touch on the ideas of white supremacy, social injustices, and political power through childlike imagery. Recently I did a virtual impersonation drag show to Billie Eilish's "When The Party's Over," referencing the impact of Covid-19 and social media on my mental health.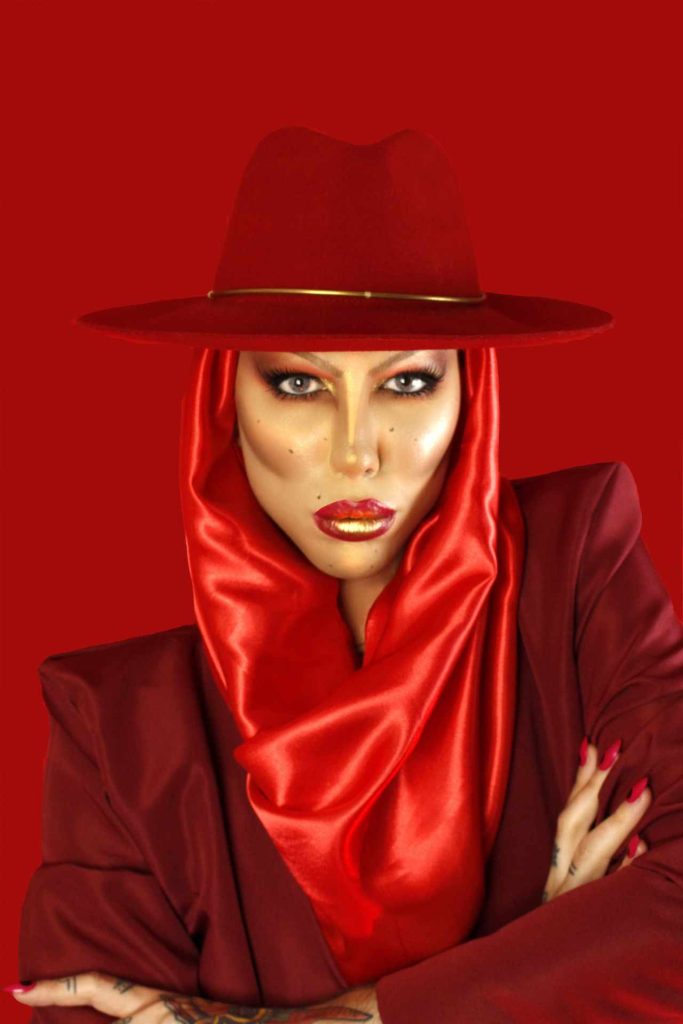 Re-discovering creative vision:
My creative process has always been the same–I turn to music to inspire me. During this indefinite pause, I spent more time refining it and learned skills to better my work's quality and vision. My partner Ethan Hanzel helped me take my ideas and make them a reality, and for that, I am thankful! I listen to a song to understand how it makes me feel, envision the world projected in it, and source outfits to recreate the world perceived through my eyes. The only difference now is that instead, I have started being the person to create them. I know I am no sewist or designer, but having a hand in every aspect of my art makes it more authentic. The pause helped me focus on my creativity and stay true to my message.
Awareness of what it means to be equal:
Society needed the pandemic to help slow us down to focus on important matters. People were able to see our BIPOC brothers and sisters' social and criminal injustices. Those who have always had an excuse to play busy were forced to sit down, watch and listen to the community's pain. They had to choose to accept hate, keep playing blind, or finally listen and acknowledge privilege and take action. We slowly realize what it means to be equal, but we have so much work to do!
Allowing the marginalized communities to speak for themselves is the only way FORWARD:
We need to continue to move towards an industry that is genuinely inclusive and diverse. I want people to look at the industry and see a community that fully represents acceptance, appreciates shared experiences and celebrates 'opposing' experiences. We have a lot to learn, and the fashion and beauty industries need to allow the marginalized communities to speak for themselves. We need to enable these communities to tell their stories and experiences in their own words. Foster the same opportunities to create as everyone else! (I'm tired of old white cisgender privileged people telling the stories of indigenous people and then try to claim their clothing and culture.) We need to make space for them and all BIPOC people to do it themselves!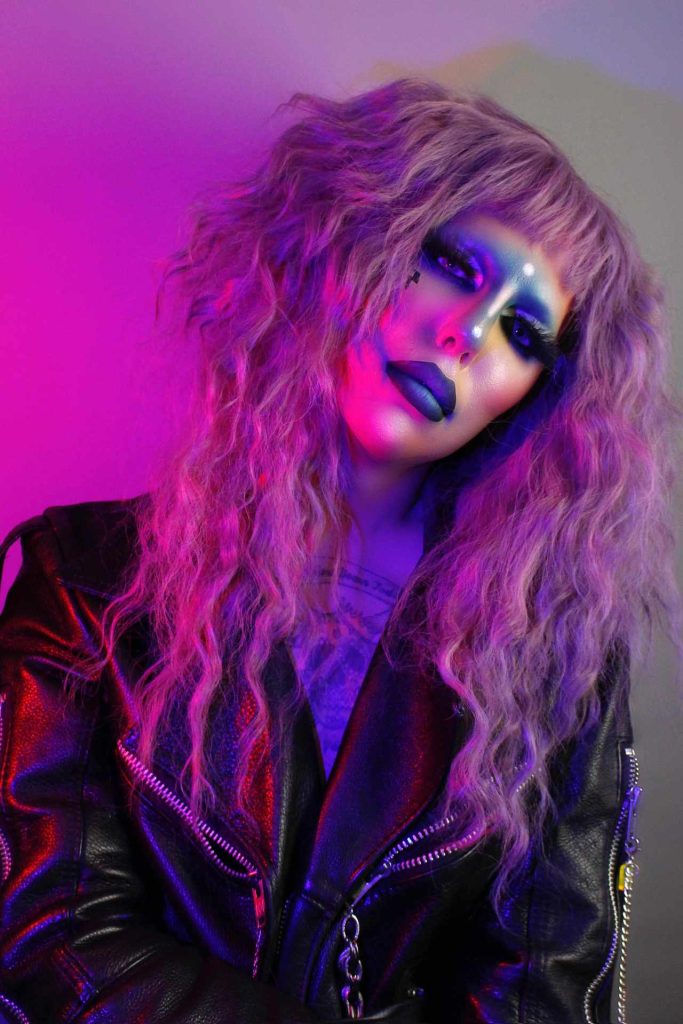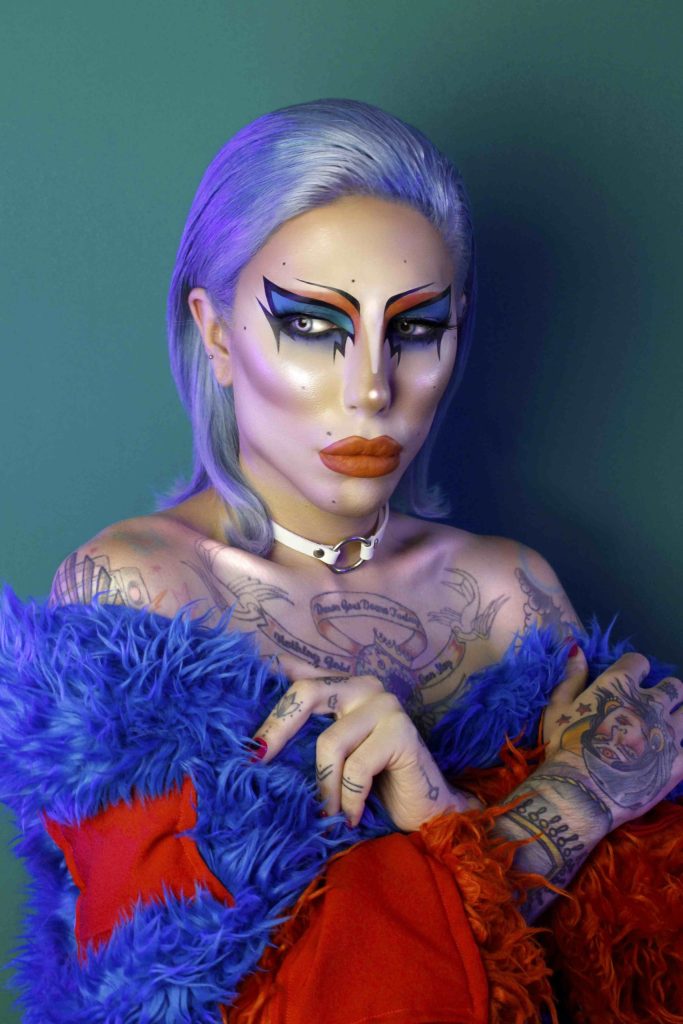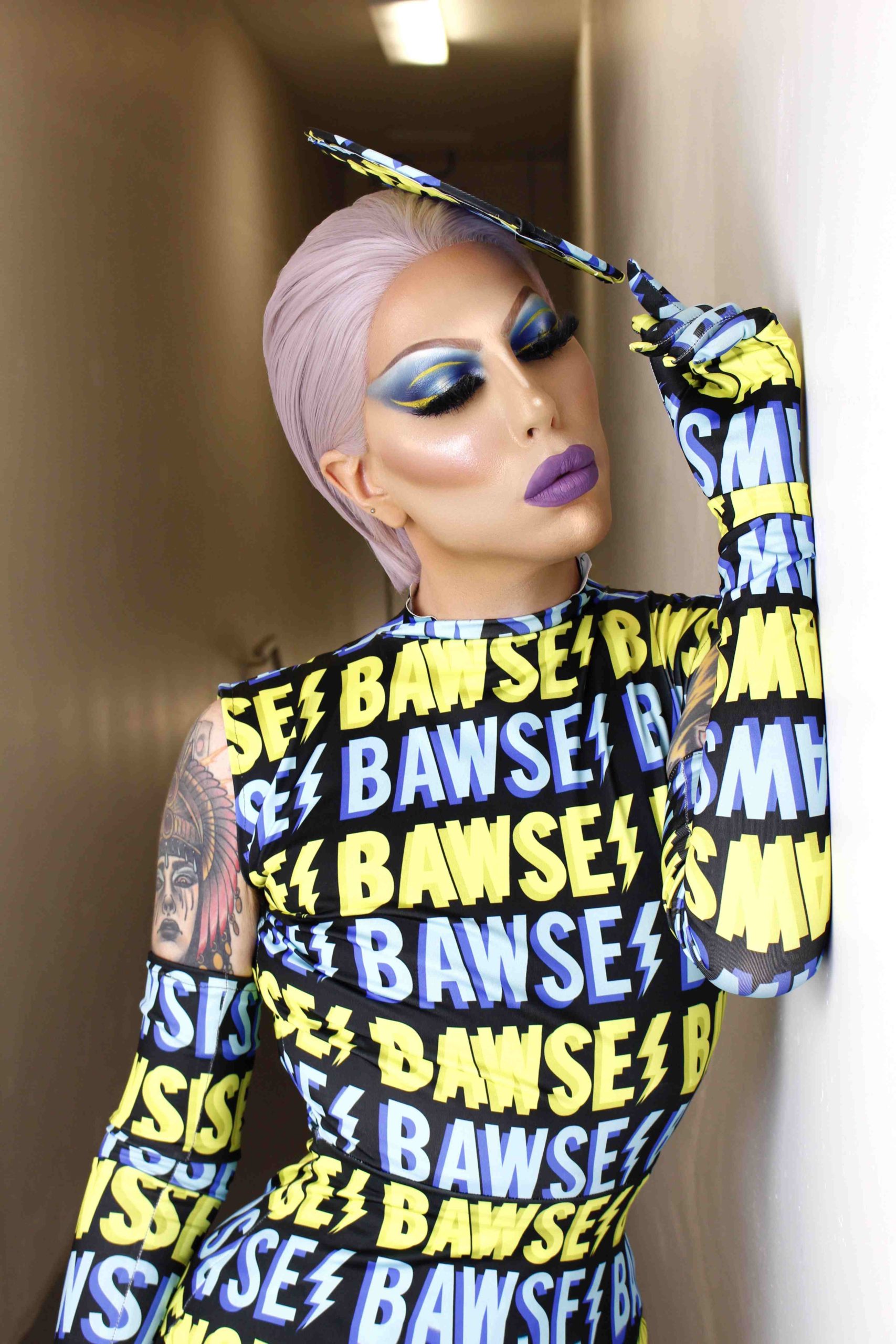 " The pause helped
me focus
on my creativity
and stay
true to
my message. "