Interview with Fashion Designer Steven Lejambe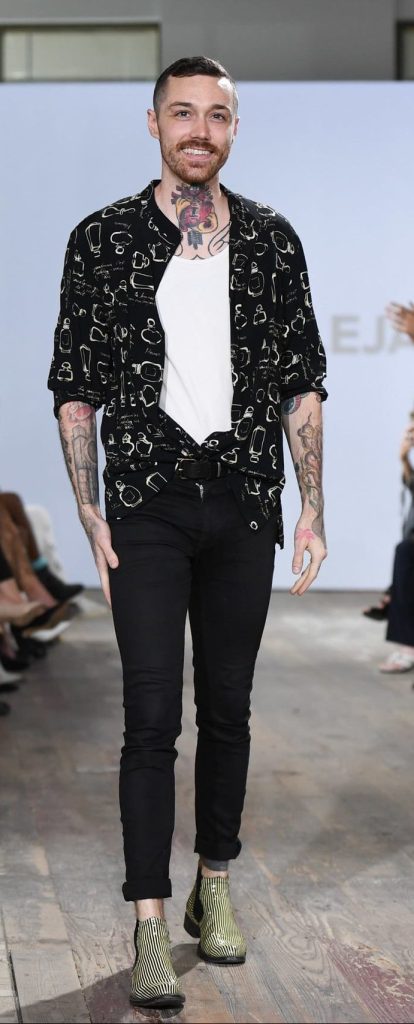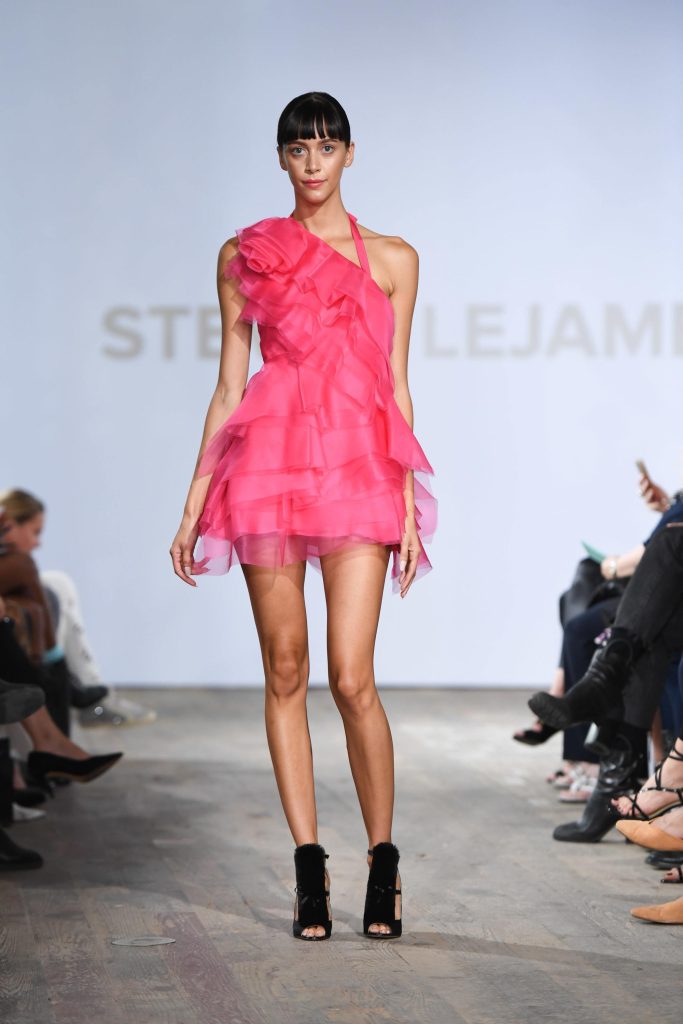 Bringing together simplicity, romantic yet dramatic design with elegant and classic silhouettes, Steven Lejambe is an evening womenswear designer based in Toronto. Interested in creating gowns that are a work of art on the body, each Lejambe dress has a story to tell. Lejambe also creates one of a kind garments made for a woman who wants to feel modern and current but still look timeless and chic.
FORWARD speaks to Steven Lejambe about his spring-summer 2020 collection and Ageism in the fashion industry.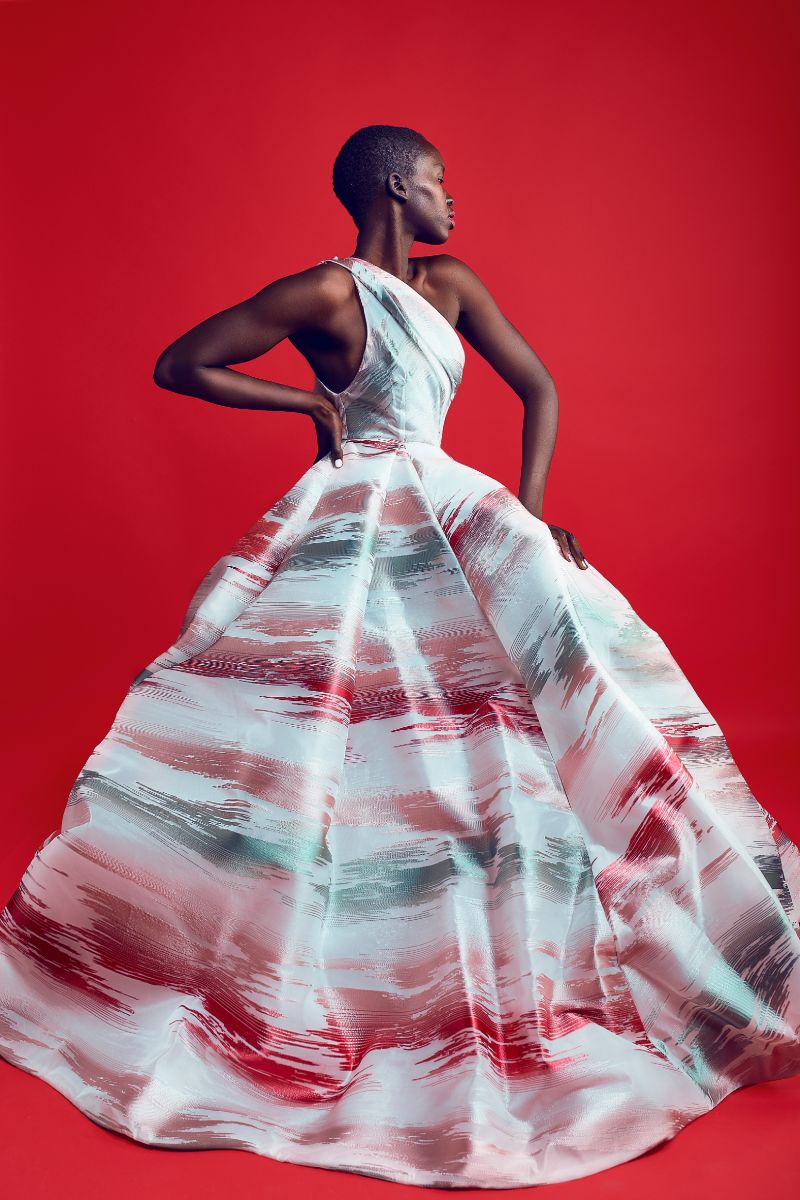 What is your design aesthetic?
Very romantic with a dramatic edge. I love to pair elegant and classic silhouettes with exciting fabrics, textures and colours. My goal is to make fashion fun, but still, look timeless and chic.
What's the theme of your S/S 20 collection?
Garden of vibrant wildflowers.
What was your inspiration for this collection? What story are you telling about the women who wear your designs?
Costa Rican wildflowers inspired SS20 collection. On my recent trip to Costa Rica in the spring, I saw beautiful fuchsia wildflowers growing everywhere– I fell in love. I wanted to recreate that inspirational fascination the beauty of those flowers incited in me.

What are traditional Steven Lejambe silhouettes?
My signature look would have to be my tulle gowns. I love to create opulent tulle ruffle dresses that make a statement, and I think I've grown to have a reputation for them.
Which women inspire you?
My Mom–she is the most inspiring woman in my life, for sure.
How does the brand celebrate women and inclusivity?
My brand is mainly made to order and custom made garments made to fit any and everyone. The amount of times I hear from friends, clients and women in general that they can't find something that fits their body type, shape or size is wild, so I create garments that are made to fit everyone–this way there are no limits and no one is left out.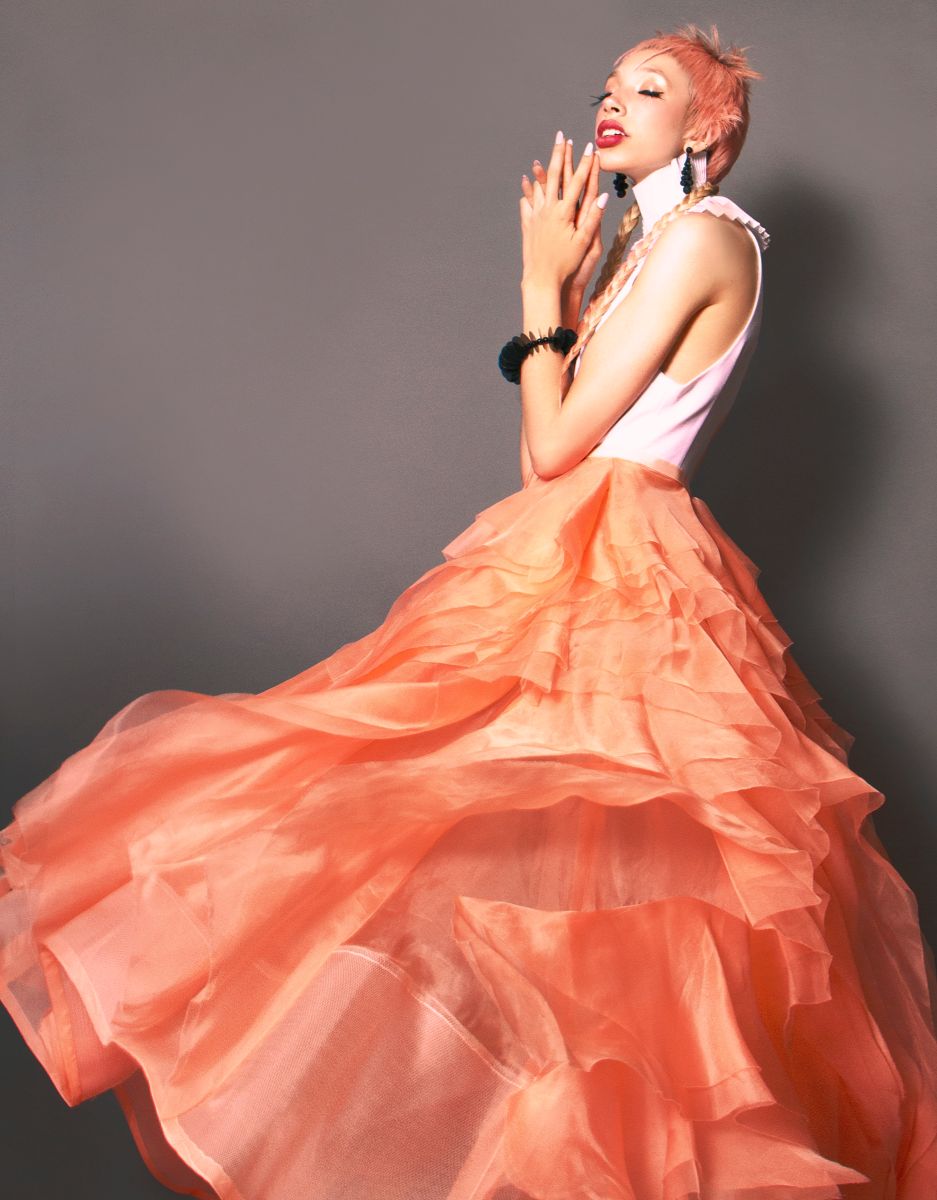 Comment on the short life cycle of the fashion system.
One thing that I've learned through years of designing is that when it comes to fashion, we all have a very short attention span. Nothing is permanent, so I think we should have some fun with fashion. Why wear a little black dress when you can wear a huge pink gown? I say who cares what people think, wear what makes you happy because life is short.
The fashion scene is obscenely youth-oriented. How does it impact the way age identity is informed?
The fashion scene is most definitely youth-oriented, I would say that trends, for the most part, are created for youth. However, I think there is something so special about women, a real sense of style that only comes with time and experience. Trends come and go, but style and grace last forever, and that's something that the youth of the fashion world needs time to cultivate, but the seasoned members of the community have down pat.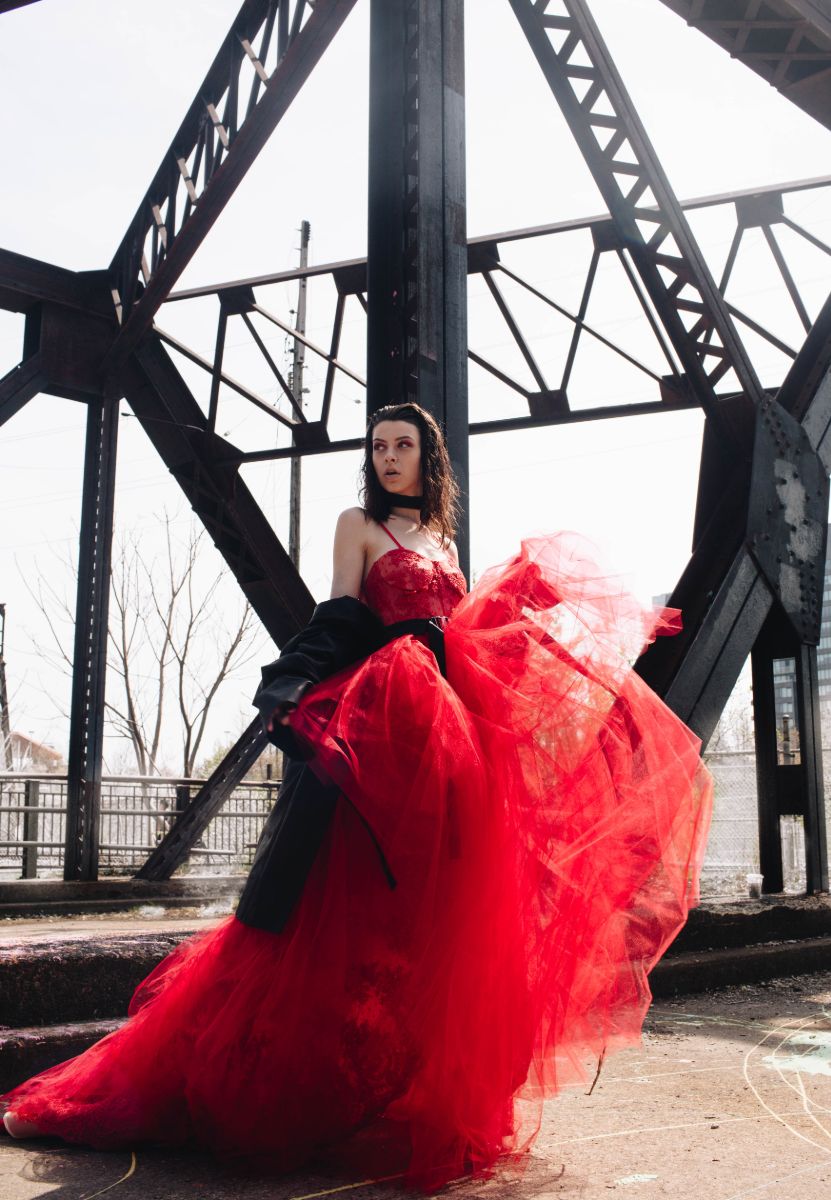 Photographer/stylist Liam Racine
Jacket Designer Andrew Coimbra
Creative Assistant Michelle Warren
Beauty Taylor Chow
Model Garnet x Spot 6 Models

How do you ensure that women of all ages feel inclusive?
Fashion and style are for everyone, and there is no age limit. When I design, I don't have a predisposed age or identity in mind; I follow my inspiration and creative flow– it eventually ends up in a garment. I love to design together with my clients–trying to force a specific style on to someone is against my design attitude. I create dresses that make the wearer feel like a queen.
Your view on the current fashion system, which is subject to consumption on a seasonal basis?
I feel like fast fashion is finally starting to take a bit of a backseat to quality, locally made garments. People are beginning to see the importance and excitement in having something custom made, produced locally, handcrafted and original. While fashion brands, including mine, will continue to create seasonal collections, the pieces are meant to stand the test of time both in quality and style.
What is next for Steven Lejambe?
I enjoy doing something different every season. Next season it's going to be sequins, sequins and more sequins, and of course, there will be no shortage of fabulous frothy tulle. ■