In Conversation
with
APPARELMARK
A Fashion Design Firm
A leader in innovative design solutions, building a sustainable fashion future one Brand at a time.
All Images Courtesy Of APPARELMARK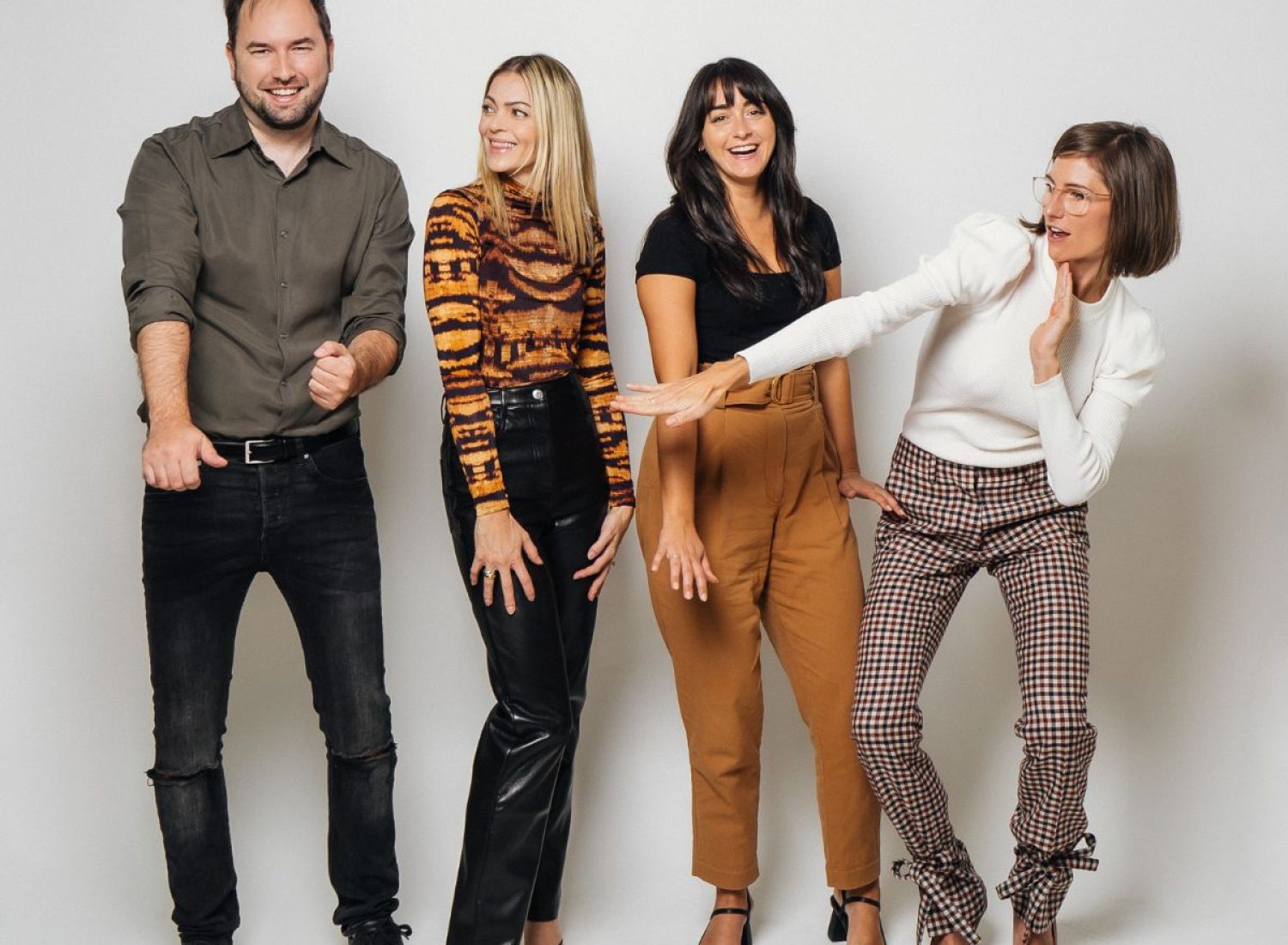 Apparelmark helps fashion startup bring their ideas to life.
A fashion design firm specifically structured around "full support" services offers complete design, development and production services to entrepreneurs and brands looking to enter the fashion industry.
In 2015, Cara Sumpton, a seasoned technical apparel designer and a Fashion Sustainability professional with close to 20 years of industry experience working for brands like Artcteryx and Lululemon, launched Apparelmark to help fashion startups get launched and consult on solutions to commonly occurring problems in development.
"I started Apparelmark with the intent to help startup brands and new entrepreneurs feel less intimidated about the experience of launching their dreams," says Sumpton, founder & lead creative, Apparelmark. "The fashion industry can be extremely unwelcoming and secretive, so I felt it needed a little bit of a disruption, "she added.
We spent some time with Apparelmark to hear how they assist fashion brands to grow through bespoke innovation, what makes them a leader when it comes to innovation and how they continue to push the boundaries of what is possible and what is available.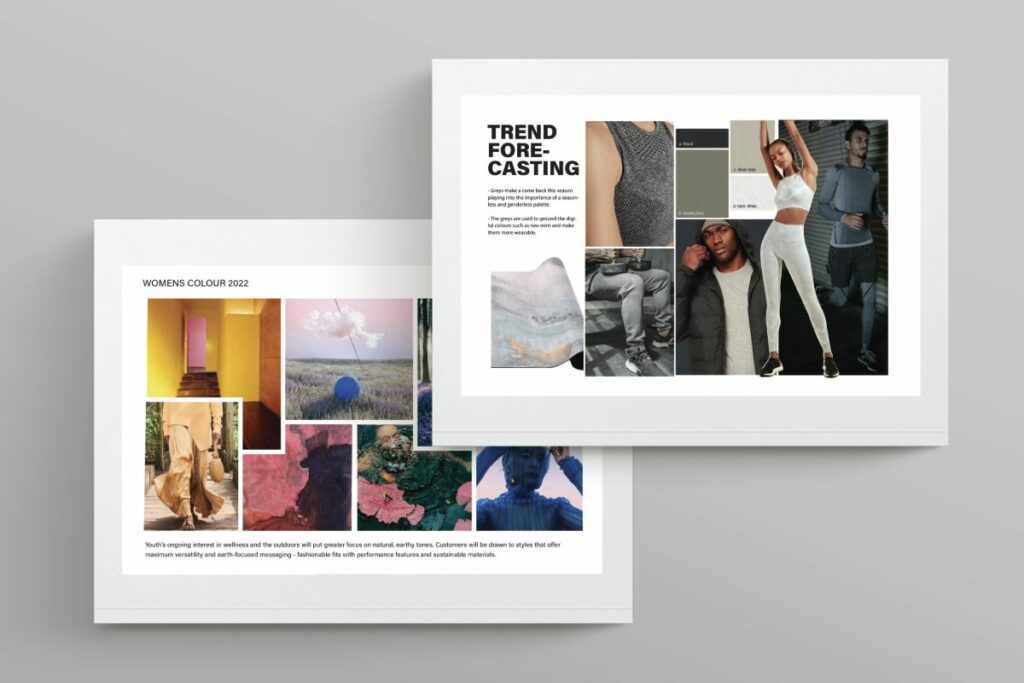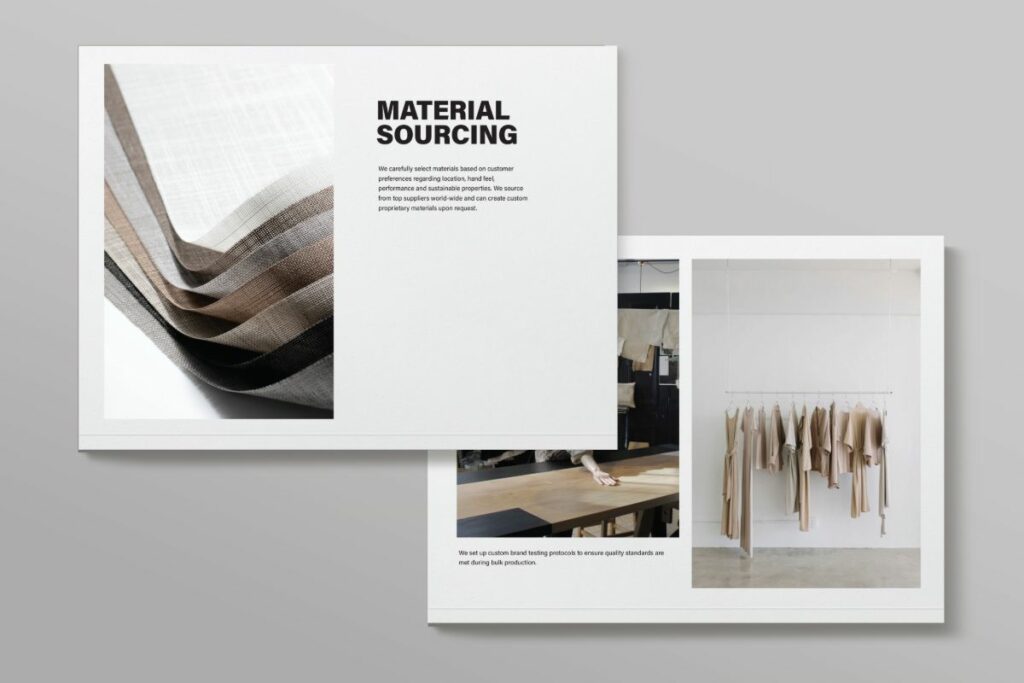 FORWARD [FWRD]: Why Apparelmark is relevant, and how does it add value to the industry?
Apparelmark is a sum of good intentions, a hand-picked team of apparel experts brought together by the commonly shared goal of helping individuals and startup brands get further in the fashion world. We function as an incubator of startup fashion brands and the power engine that brings the ideas to life. Linking modern design technology with current trends and an experienced design team has helped Apparelmark successfully navigate the constantly evolving fashion boundaries and push them on behalf of our clients.
[FWRD]: What are the core values that drive Apparelmark? Apparelmark stems from our investment into an authenticity in our service offerings, pricing transparency, commitment to sustainability in our processes, and high regard for customer service and overall customer experience.
[FWRD]: What does sustainability mean to Apparelmark?
Sustainability has always been at the forefront of all our developments here at Apparelmark. We go to great lengths to include sustainability in all our projects, from using recycled materials around the office, sourcing sustainable materials and fabrics for our clients, to working with eco-friendly vendors. Further, we research biodegradable packaging options for our clients to help to minimize our eco-footprint.
[FWRD]: Your insights on how fashions' artistic, business, and social practises can contribute to us living well together in nature?
The fashion industry has always lived in the shadow of consumerism and general waste practices that have plagued the designers' goodwill behind the fashion labels themselves. As with many things in the 21st century, more attention has been applied recently to new improvements and innovations that can take the fashion industry out of the stigma of being a high polluter to being a sustainable innovator in its field. We see more research and investment into recycled materials, return and reuse programs, organic yarn developments, and solar energy and re-usable power commitments.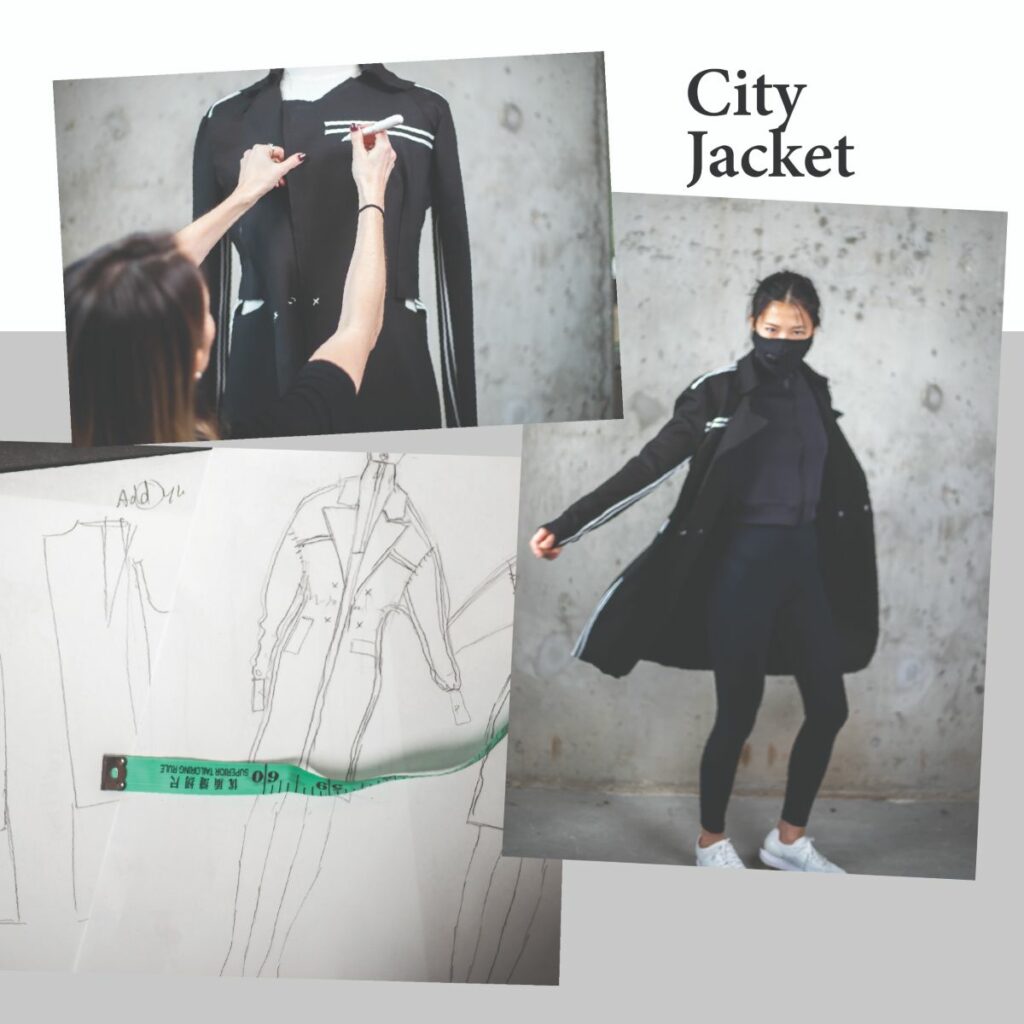 [FWRD]: Innovative design solutions are what Apparelmark commits to offer. Elaborate. What are the examples of some design solutions the Brand has provided? Apparelmark is a leader in innovation. We have serviced clients with ideas that continue to push the boundaries of what is possible and available.
We invest in 3D printing and development technology. We have built out a custom-made in-house photo studio to execute on-demand photoshoots. At the same time, our strategic partnerships with sample-making labs allow us to develop unique materials, such as hemp yarn. We advance further with Kevlar fabric technology and create a proprietary fabric blend that provides body regulating technology depending on external weather.
Innovations like this keep us looking to the future on what is possible and available to make the impossible happen.
[FWRD]: Why should aspiring designers choose to work with Apparelmark?
Apparelmark is highly welcoming to new design ideas and innovative approaches; we do not have any restrictions on what type of developments clients want to make, nor do we impose any production fees. We seek to add value to our clients by operating on pre-arranged margins and treating their brands as if it was our own. Apparelmark is also one of the few companies that offer fully "start to finish" project processes. A client can come in with just an idea and absolutely no background in fashion, and we will execute the entire project in-house in any style they wish to make.
[FWRD]: Talk about fabric sourcing– how does the Brand ensure Sustainable Sourcing? What are the challenges of material sourcing and the challenges across the Supply Chain?
Fabric sourcing has been one of the most commonly requested services here at Apparelmark. Many brands look to innovate and differentiate themselves by offering exclusive fabric selections to their consumers. Following our commitment to sustainability, the development team's priority is to seek out organic and recyclable materials during any sourcing round across the board. One of the fundamental challenges of using organic materials is that sustainable yarns are more expensive, often resulting in longer lead times to create them and finding ways to replicate the use of spandex, a highly wasteful and toxic material.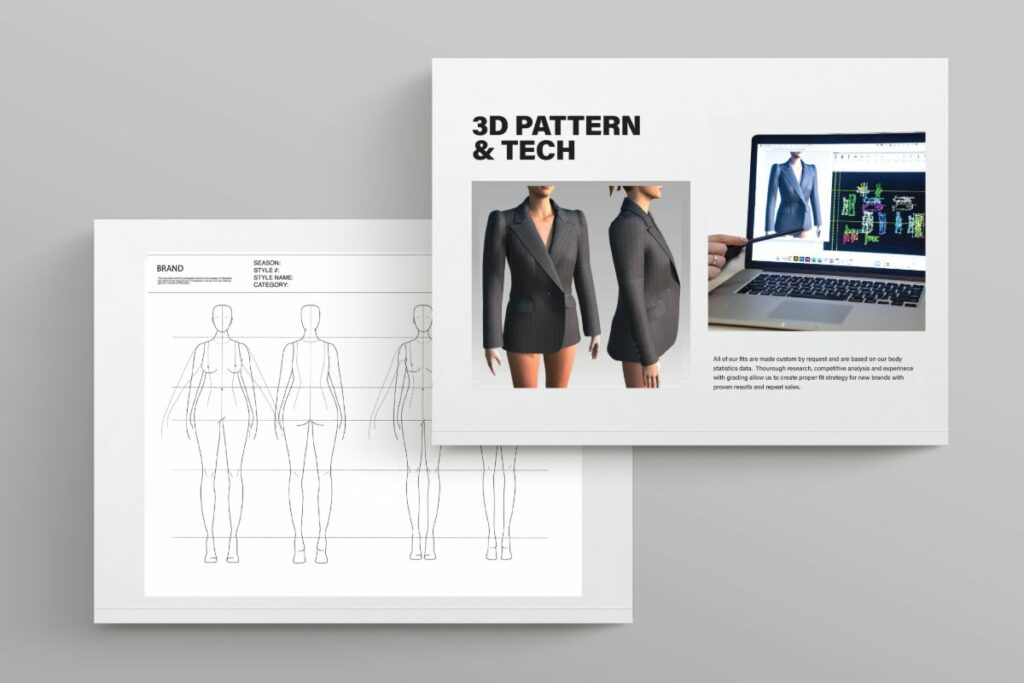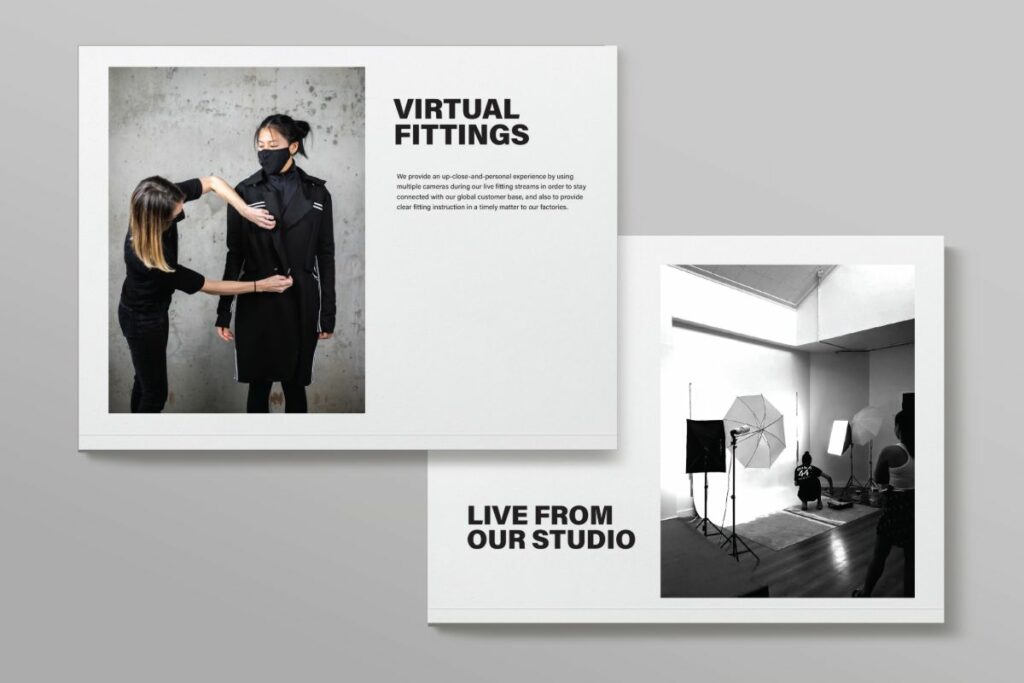 [FWRD]: What do you look for in your clients?
At Apparelmark was have a tight client vetting process where we evaluate each work request based on their commitment to sustainability, innovation, scalability and distribution strategy post-production. Our client vision and missions must align with the goals of Apparelmark as a whole. Our DESIGN BRIEF–the review process to understand the clients' intentions, brand goals, initiatives, and five-year strategy defining the Brand's DNA allows the team to decide on the suitability to represent the clients.
[FWRD]: Major problems of the fashion industry in terms of environmental and human impact, comment.
The fashion industry has faced several challenges over the past century, including over-production, gross pollution, child labour, body image, and widespread human rights abuses in countries around the globe. The industry is continuously under the microscope of world leaders and consumers alike who are perpetually searching for a middle ground to achieve operational success while also preventing the socio-environmental toll it takes on the human beings associated with sourcing, making and wearing apparel.
[FWRD]: What does Apparelmark want to achieve personally with your Brand in terms of sustainability?
Our ultimate goal at Apparelmark is to help foster innovation and an exquisite customer experience – and it all starts with the Brand's stance on the environment. For anyone to be successful in the fashion world, close consideration is essential to the product itself and the collective consciousness of their end consumers because modern consumers demand sustainable approaches. One of the biggest challenges has been getting the lesser developed countries in Asia/South America to comply with and invest in renewable energy initiatives instead of relying on traditional wasteful practices. We hope to get some traction towards progress by helping lobby, subsidize, and promote the beneficial practices of eco-conscious developments. On an individual design level, our team focuses on sourcing sustainable materials, looking for eco-certified vendors and promoting sustainable practices to our clients any chance we to bring these issues to light. Our goal as a team is to help inject sustainable practices into every client that we work with and promote the appeal of these practices to differentiate the Brand from others and elevate its charm with its end consumers.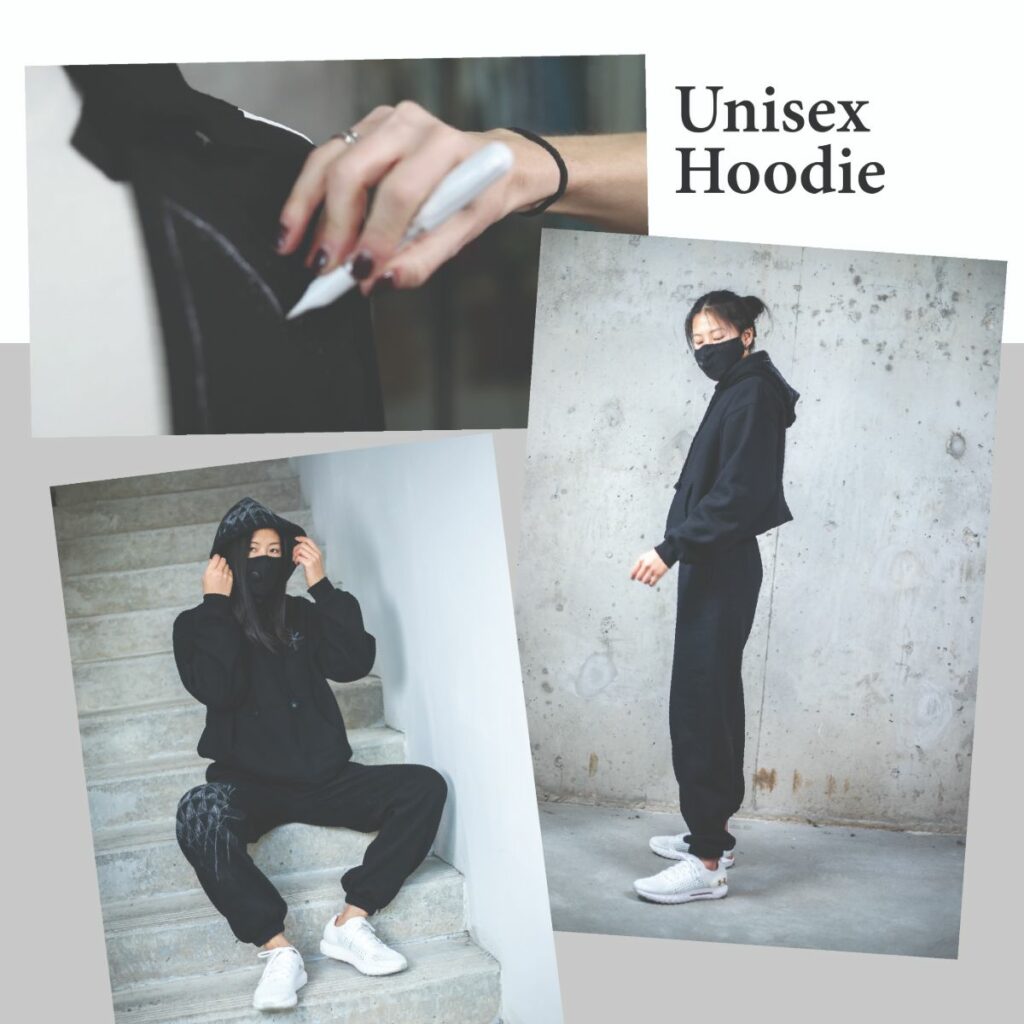 [FWRD]: What makes a truly sustainable brand?
Many people are swayed by false rumours, pretenses or tight regulations that have clouded the myth of what it takes to be a "sustainable brand." The reality is that the sustainability journey truly starts with a small commitment. It can be using recycled packaging, investing in an Eco-certified manufacturer, using organic or recycled fibres, or having a return/reuse/recycle program, besides many more innovative ideas to be sustainable.
A brand doesn't have to do everything right away or do it altogether to be sustainable–to be a sustainable brand is more of a mindset where small initiatives every year can yield tremendous results for the future.
The key concept for anyone to wrap their head around is that sustainability is an evolution of individual ideals; you can't force your Brand to be sustainable unless the owners follow the practices in their day-to-day lives. By educating oneself on the effects pollution has on our planet and taking steps to a healthier lifestyle, we would see brands become more sustainable. A brand is nothing more than the collective personality of human beings behind the label.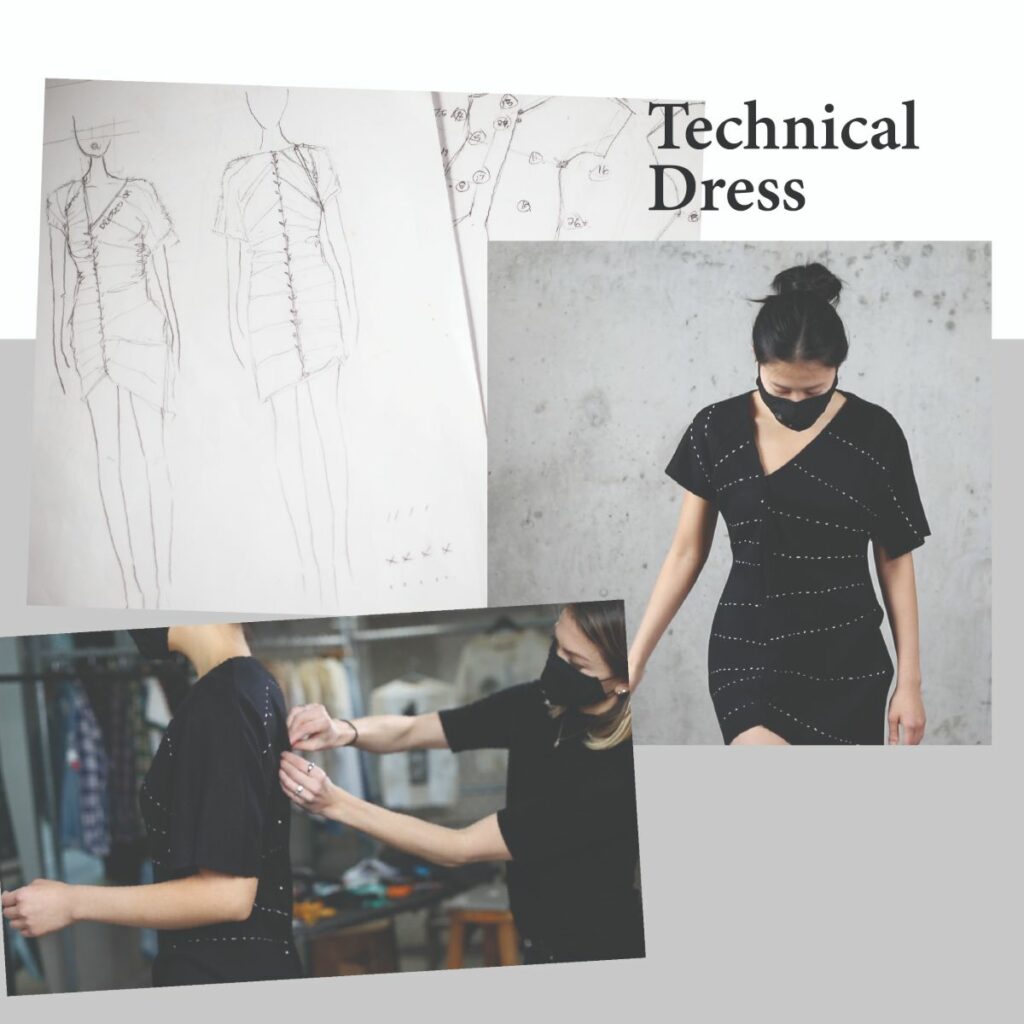 [FWRD]: What's the biggest misconception about sustainable clothing? What's the slightest change a consumer could make to become more eco-conscious?
There have always been misconceptions about what it takes to be sustainable and the reasons behind doing so. It is up to the producers or manufacturers to find ways to be sustainable throughout the process. Ultimately, it is the end consumer who has the most significant effect on the Brand's sustainability. A simple action such as buying less clothing yearly (reducing consumption) or supporting local brand labels (avoiding mega-corporate conglomerate brands) would send a message to the producers that society is standing firm against "fast fashion." Consumers have incredible power to decide the fate of the brands they buy from by directing their hard-earned dollars to the labels they want to support, sending a strong message to the brand owners of what needs to happen if they're going to accept their brands as a whole.
Let's reduce our Environmental Impact. It starts with small everyday habits–we urge everyone to develop small habits like turning off the lights, not leaving the water running when brushing; those little habits can lead to massive changes around our planet.■