The fascinating love affair between woman and shoe is universal. Even though these women have never met face- to -face, yet the shared love of shoes brings them together.
We are all guilty of that feeling, "One can never have too many pairs!" As we continue to stay inside in our homes to prevent the spread of COVID-19, we can't help but miss the thrill and pleasure that a pair of heels does not fail to bring when feeling the lows'.
To help you overcome your blues FORWARD brings you FLORE MIRABEAU, those perfect shoes guaranteed to put spring back into your steps while you navigate around in the confines of your home!
"If you want to conquer the world, you need the perfect shoes. Take one step and be persuaded. Style, comfort and elegance are in harmony. Slip into our pumps and feel empowered. Command the stage, dash to the gym, stride across town. In every setting, you are the best-heeled woman in the room." FLORE MIRABEAU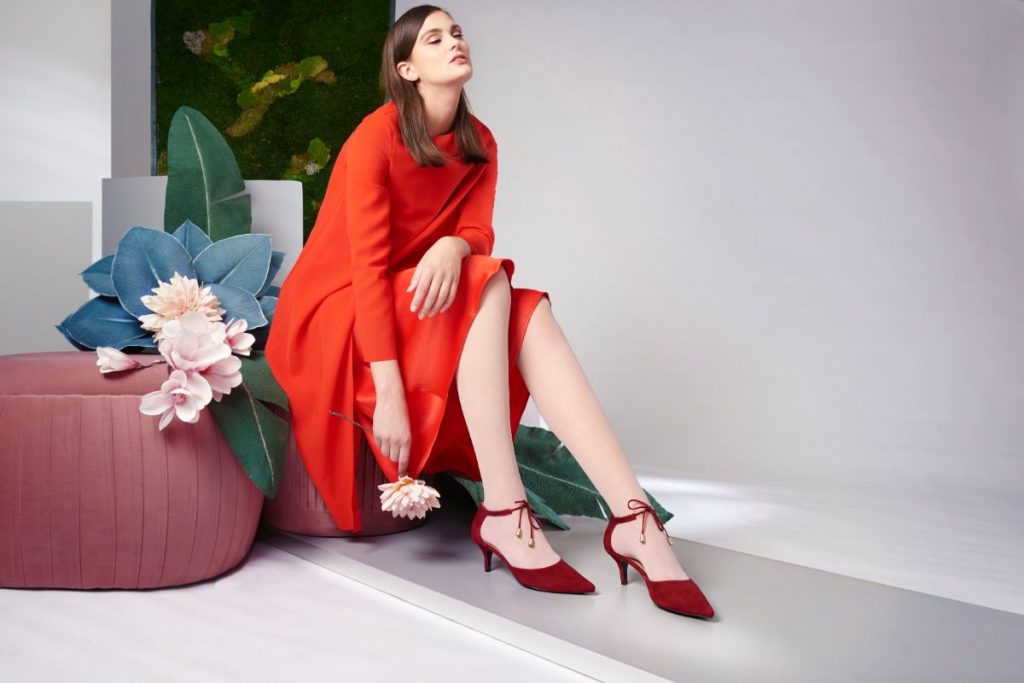 Timeless in style, sustainable in design–FLORE MIRABEAU is a luxury shoe-brand that is timeless as characterized by the longstanding traditions of French designers who believe that stylish, fashion-forward shoes can not only look good but feel great too.
The French native, Solange Strom, is the entrepreneur who made it possible for every woman to finally confide on a shoe that will become her perfect fit.
Fashion is an integral part of French society, and perfectly fitting shoes were the norm for Strom growing up. Fit and quality are paramount to French and take shoe fit extremely seriously–right from the tender age of one-year-old, they are measured in width and length for their first pair of shoes to ensure adequate walking habits.
She informed FORWARD that France was the birth country of the shoe luxury industry before Italy took over in the mid-seventies–Charles Jourdan, the first luxury brand to expand internationally on a large scale was born in Romans, France's shoe capital. is believed to have been the first "luxury" shoe brand. But, Series of life incidents that involved multiple ankle ligament surgeries and broken feet in six different places, Strom was left with the reality that she was never to wear any heel higher than 6 cm. It became painfully difficult for her to find shoes that would not only look good but also fit. To fill that existing gap in the market, in 2019, Strom launched FLORE MIRABEAU.Further, her extensive career experience as an entrepreneur– from a French pharmaceutical company in Canada, to French beauty company, L'OCCITANE en Provence, and later REPETTO, a French shoe company, helped her to build a successful brand.
Through email correspondence, Solange Strom tells FORWARD how she is navigating through this time of uncertainty while she also talks about the art of constructing a perfect pair of heels.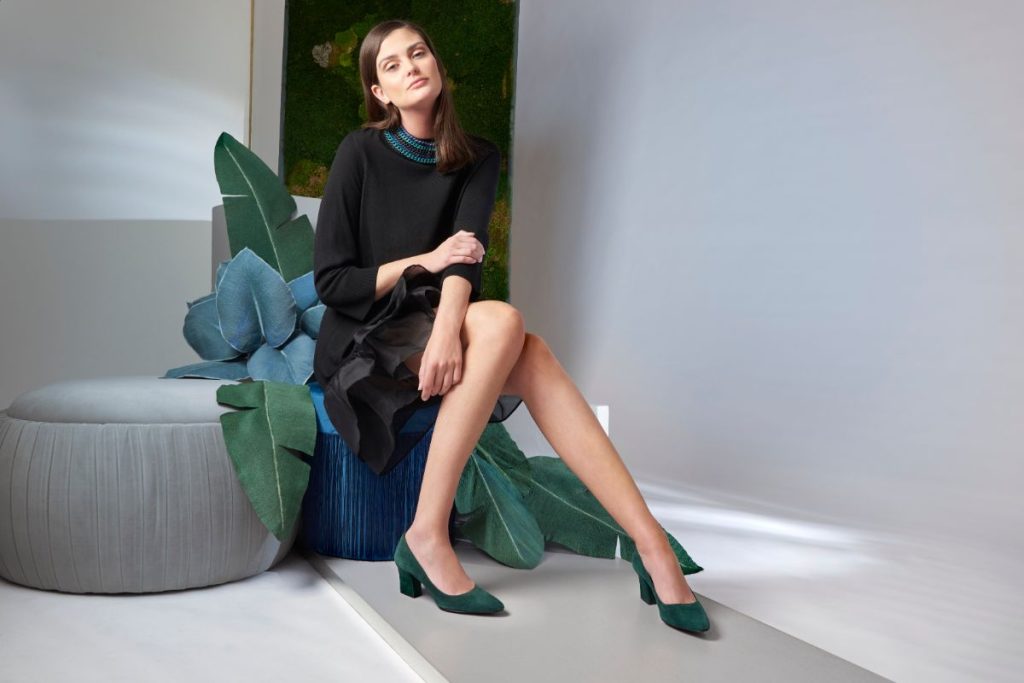 What is your present state of mind?
Launching the brand was not easy– I ran into every problem you can imagine, from my first manufacturer never delivering my order to consultants taking my money and not doing the job. I lost most of my investment, but I'm still standing. So I feel that it could have been worse.
How are you staying motivated and creative?
I also run a strategic retail consulting firm. Creating an "Retail Excellence" training program is what keeps me motivated.
How are you planning and preparing for the future of Flore Mirabeau?
I'm working with a team of wonderful people to build Brand's Public Relations while also sourcing for a new manufacturer in Italy.
What is/ will be challenging?
Finance. The ability to resume trunk shows– they are the best way for women to discover the brand and find the right fit.
How and what, according to you, will be crucial to come out of the current state still alive?
It's essential to stay connected with the needs and wants of the customers and also pay attention to the cash flow to ensure financial well-being.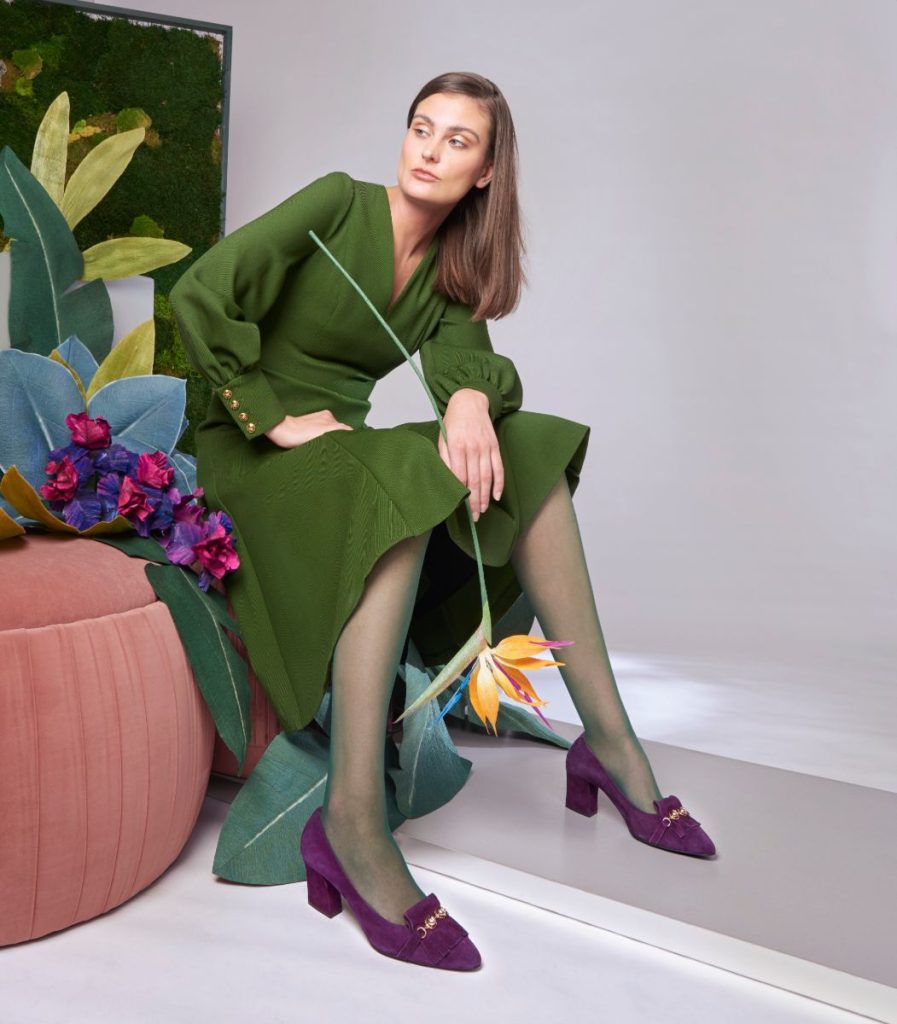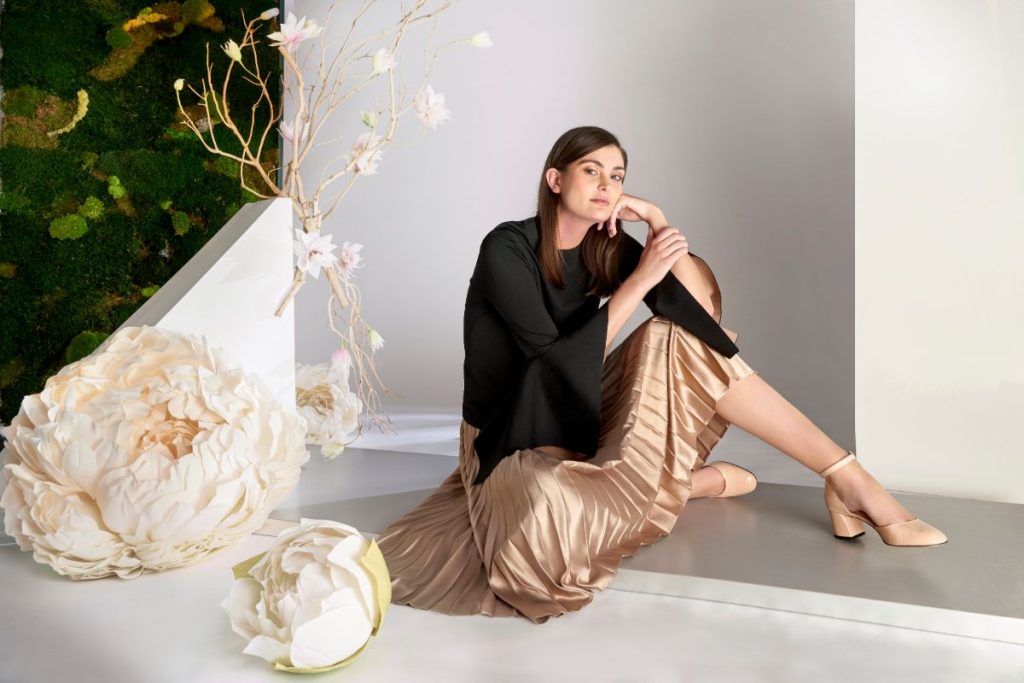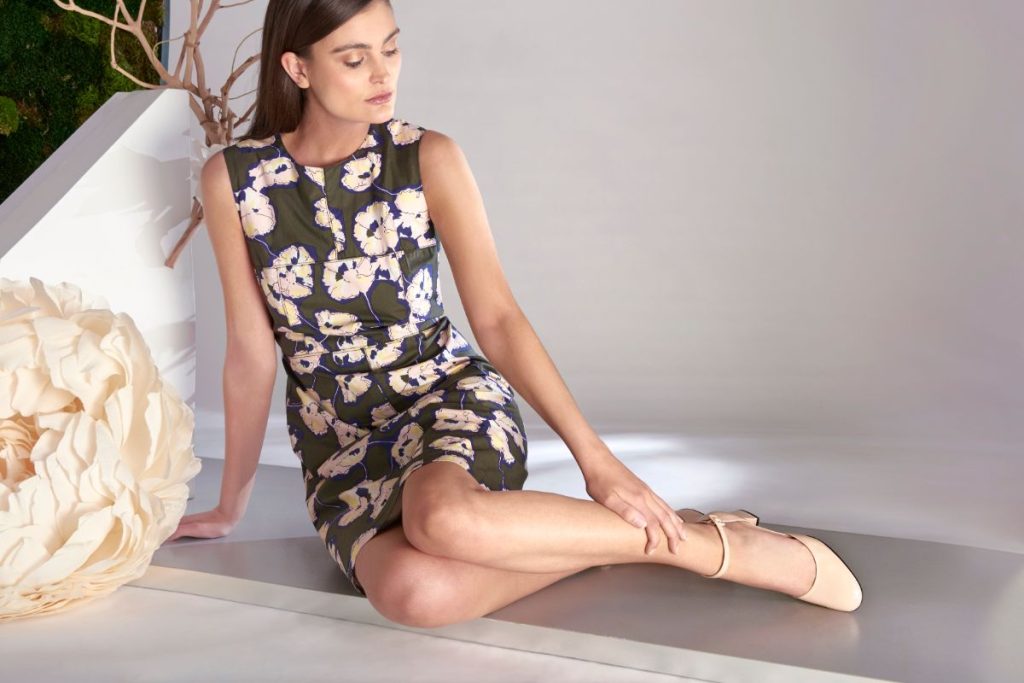 What are your rules for well-constructed and well-designed shoes?
A shoe that is made to last. "Flore Mirabeau shoes are designed in Paris and hand-crafted in Italy.
A well constructed shoe is about the arch, the heel and the toe box.
The first rule is to have your shoe-last custom-designed. We had ours made by one of the only last-designers left in France, a dying breed of experts in fit, comfort and style.
There are three key areas of focus to ensure not only a beautiful design but also the uttermost comfort:

Heel height, placement and thickness.
The best heel height according to my long time orthopedist is what the French call the "talon trotteur" or "the heel made to trot" , which is 3-5 cm. Flats are, contrary to popular belief, not that comfortable and don't offer proper support.
The heel must be placed centrally beneath the heel bone and in line with the ankle joint. It might not be "fashion forward" in style but it definitely offers the most stability and comfort.
The heel thickness is also very important: the wider the heel, the more well being is provided as your body has more surface to sit on. You also walk better and look more elegant too!
Arch: The arch needs to be properly designed with the right amount of curvature to ensure support for the entire body and avoid back pain.

Toe box: A well-constructed shoe requires the perfect amount of space in the toe box to avoid painful toe crunch. Flore Mirabeau shoes all consist of a slightly wider toe box than usual ensuring optimum comfort.
Also, the quality of the leathers used is essential–it ensures durability, retention of shape and breathability (which in turn increases com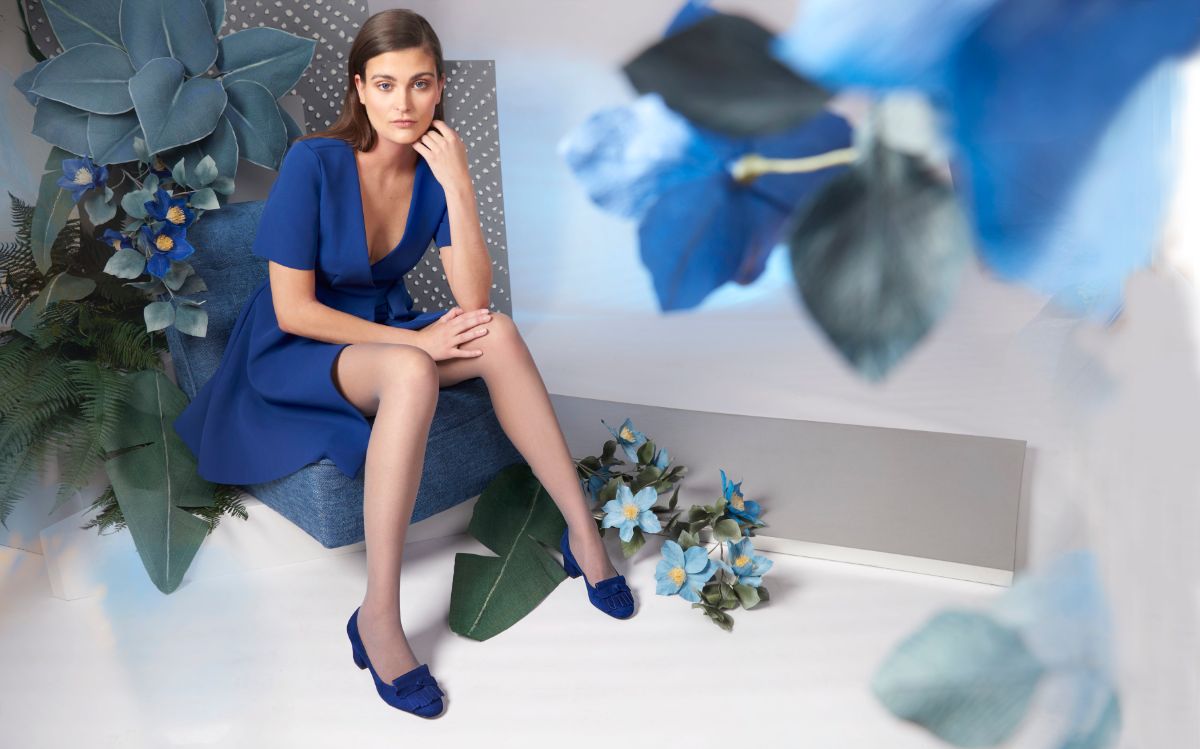 What features should you look for in a perfect pair?
A well-placed heel, with a moderate height, that is also a moderately pointy toe (round is better).
In addition, we recommend an appropriate decolleté–shoe cleavage for your foot–if the cleavage cuts across your toes, you will be in pain.
Describe the brand, Flore Mirabeau ?
It is for women on the go, a lover of fashion, but do not fall victim to it. Flore Mirabeau women know what they want, want to look good while feeling good; Feminine with a twist.
How is Flore Mirabeau different from the rest?
Comfort is at the heart of Flore Mirabeau's shoes.
Designed in Paris and handcrafted in one of Italy's oldest family-owned luxury shoe factories, using premium leathers, each shoe is assembled on an individual level for an unparalleled fit.
The carefully calibrated arch and elevation improve posture and enhance the gait naturally.
It is a shoe that is the epitome of comfort, elegance, and sustainability.
What has been your most popular shoe style?
ADELE– the patent leather Mary Jane which is reminiscent of our childhood shoe. Also, MADELEINE and HELOISE– the classic pump that is superbly comfortable yet stylish for everyday work.
What styles of shoes do you like?
Low, block heels such as ADELE is one of my favourites. I also love the ALICE style in red, and occasionally I do wear the flat style JOSEPHINE. You can wear flats, but don't wear them two days in a row!
What is next for Flore Mirabeau?
We are working on expanding our collection by adding monthly capsule collections based on the season in addition to the permanent Flore Mirabeau line of essentials, which is available all year round.