Disability Visibility in Fashion
"Representation is not about 'Normalizing' rather about Broadening our Perspectives,"
Anahita Khalilian.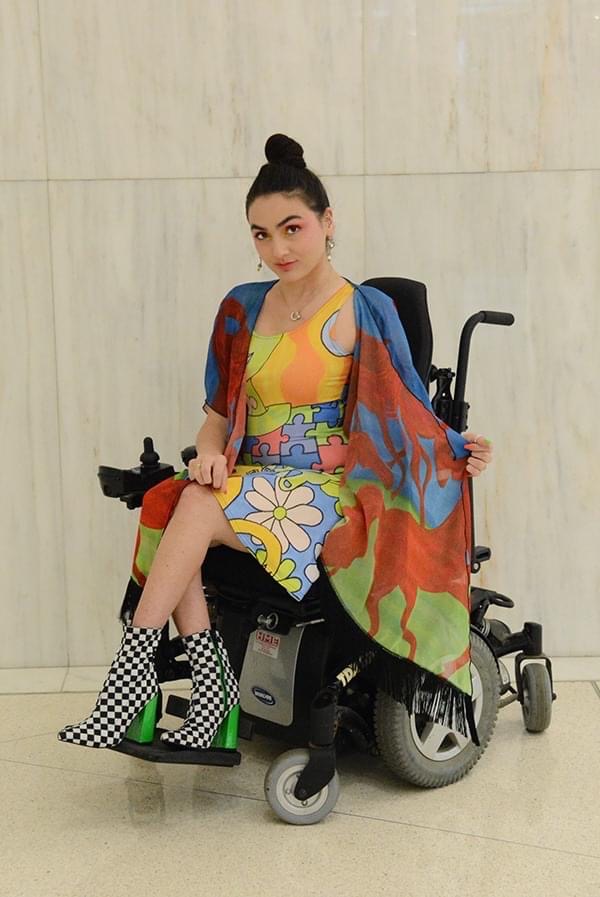 Photography Michele Taras | Designer Michele Taras
Background on Anahita Khalilian
I'm Iranian, Canadian. Born in Tehran, Iran, my parents decided to move to London, England, and then to Toronto, Canada, to access greater possibilities considering my disability. I have been diagnosed with Spinal Muscular Atrophy, type 3.
I am the Founder and Creative Director of YongeRunway. Since my graduation, I have worked on my own business to support local fashion designers and collaborate with various Toronto-based designers and artists. I also divide my time working with Padina Bondar Designs as business manager, Team Lead and Trainer at a telecommunications company, and occasional modelling for campaign photoshoots and runway shows.
I've always been interested in fashion since early childhood. I grew up watching my mom design and sew her clothes for special events. So my love for fashion and style, dressing up, is a part of my growing up–fashion is how I express myself.
Even though I wanted to be involved in the Fashion industry, initially, it was only at a retail level, and I never saw myself being in front of the camera as a model. As much as I love the glitz and the glam of being a model, I am more interested in the operations and business aspects of the industry. Over time, I frequently attended fashion shows and events to develop my network in the industry or to feat my sheer love for the art of designs.
Representation is about broadening perspectives
I was always visible as I would be seated in the front row–I caught the eye of photographers and designers interested in working with me. Photographer Michele Taras was one of the first to express interest in working with me–I featured in her magazine, IntElegance, and "walked" for her apparel line in her runway show at Fashion Art Toronto. It was a great opportunity personally and essential for representation as I had rarely seen anyone in a wheelchair be in a fashion magazine or on the runway. I wanted to be seen and show others that it is possible.
Talking about visibility, representation to me means to be visible. I don't necessarily see it as a sense of relatability. I feel that things become normalized by the frequency and its extensiveness. For me, representation is not about 'normalizing' rather about broadening our perspectives.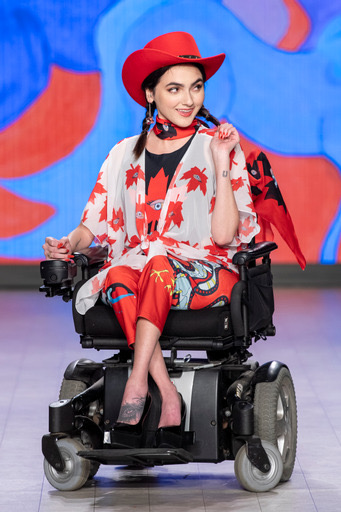 Photography Shayne Gray | Designer Michele Taras | Event Fashion Art Toronto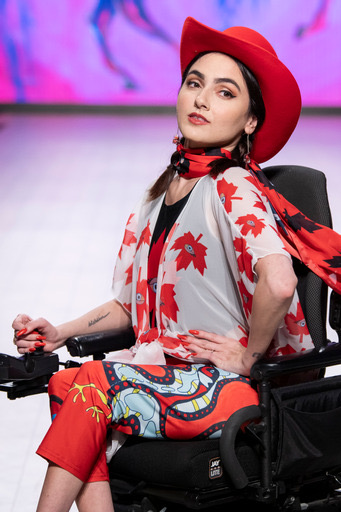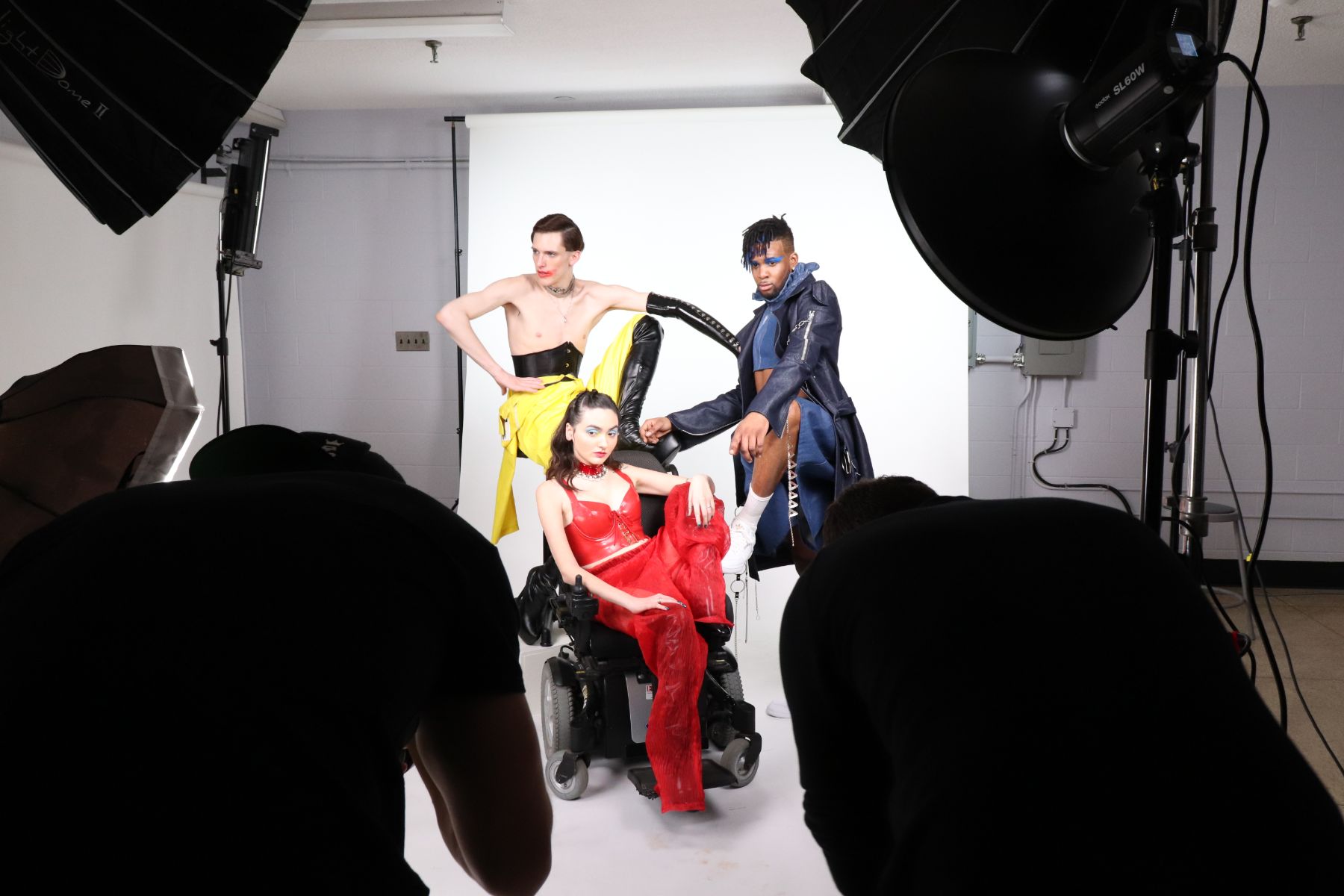 Campaign: BTS Fashion Art Toronto Director/Producer David Cash | Producer Vanja Vasic | Photography Hsiao- Yuan (Angel) Sun |
Stylist Mic Carter | Hair Lisa Tuff | Lead MUA Nilly Vanilli | MUA Dana Little | Model Anahita Khalilian; Jake Haley; Kyle Gervacy
"Representation to me means to be visible. I don't necessarily see it as a sense of relatability. I feel that things become normalized by the frequency and its extensiveness."
Experience as a disabled person in the fashion industry
As for my own experience as a disabled person in the fashion industry, generally, it has been positive–I have been welcomed and well accommodated. However, it is not to say that I have not had occasional disappointing experiences. Still, I feel that these experiences were eye-opening and much needed for 'those involved' to know how they could do better. For instance, I have experienced times when I have taken time to get ready and travel to an event to find myself turned around because their venue is not accessible or that their accessible entrance or elevator is not functioning. I am naturally a very understanding and patient person when it comes to things like this. I don't blame and point fingers if something isn't working; however, I command a level of respect and sensitivity from the event planners and inform guests of such matters in advance.
The disappointment is, especially when I have gone out of my way to ensure the availability of the accessibility facilities, only to be turned away from the event because of their lack of proper coordination to set up accessible equipment.
Representation and visibility gives people with disabilities a sense of belonging
Disabilities are unique, and the individuals with the disability are unique. What I may not find offensive or am not necessarily sensitive to, someone else with the same or different disability may think otherwise.
Ableism, the term I have come to learn fairly recently, incite mixed feelings by the way it is defined to constitute Ableism. I would put it down as ignorance because Ableism is the intentional act that makes a 'non-able bodied' person feel like a burden or limited.
Fashion is rooted in Ableism. However, the industry has been, and it is still evolving to redefine, challenge and adapt beauty standards. It is not just one person or one fashion house that sets these standards; it is collaboration between designers, celebrities, influencers and consumers.
We see increasing major clothing brands expand into being more inclusive; however, they fail to include visible disabilities. It would be highly impactful if brands not only have representation of visibly disabled individuals but also consider designing and producing adaptive clothing.
The inclusion of disabled bodies within fashion and beauty is essential– to be represented and be seen gives people with disabilities a sense of belonging. Any person that doesn't see 'themself' in a group can easily feel isolated or outcast. Fashion has a part to play in diversity, inclusion, and equity–Fashion is everywhere and has high visibility. The industry has a responsibility to destigmatize disabilities but without tokenization. With conscious movement, by being thoughtful about their decision and not strategic or not making it a one-off initiative, can we achieve sustained change.
Fashion is gradually becoming more relatable and reachable
All in all, gradually fashion is becoming more relatable and reachable. It is no longer an exclusive property in which individuals aspire to change to fit into the industry's standards. Instead, it is fashion that is now adapting and evolving to suit individuals.
Fashion is growing and moving in the direction of being more inclusive–as much as fashion can set trends, consumers drive the demand, consumer voices are louder as they hold 'the power' in the industry.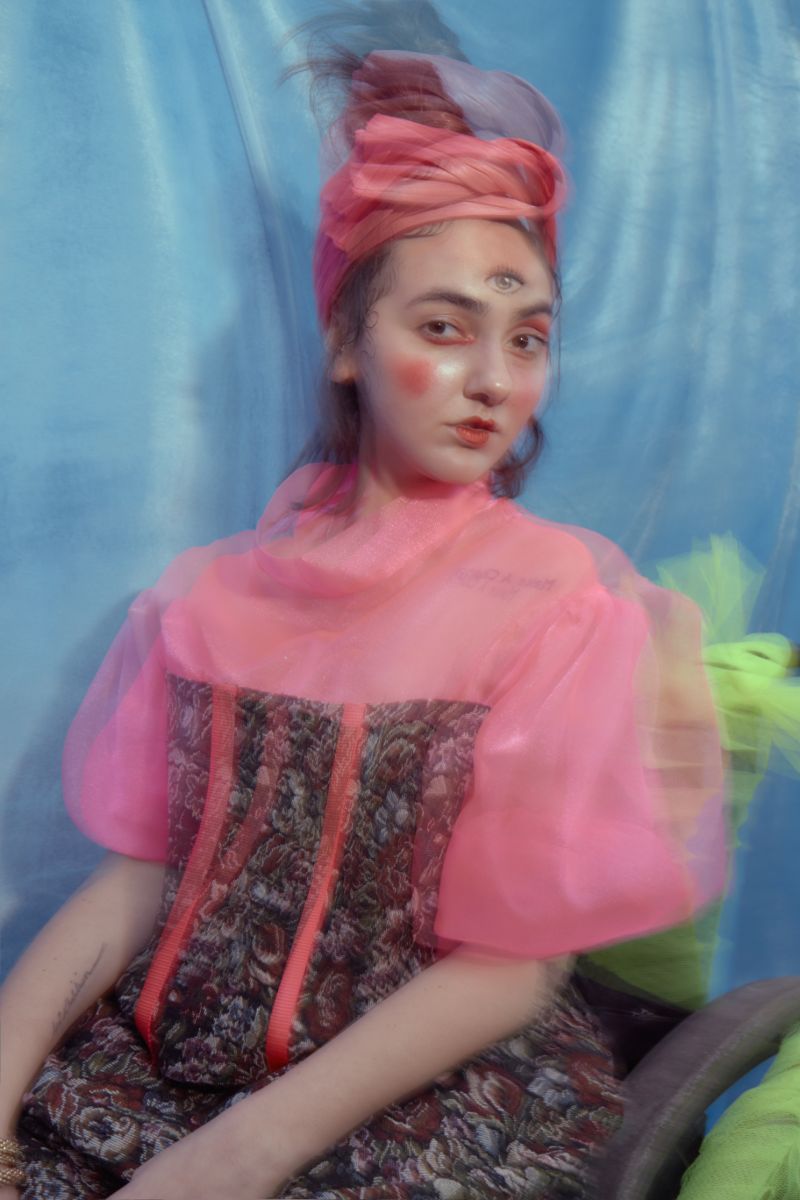 Photography Hadi Mourad | Designer Dorian Who | Makeup Alexandre Deslaurier;Feelo; Viktor Peters | Hair Justin Rousseau;David;Kaila Baker | Assistant Stylist Tala Nehlawi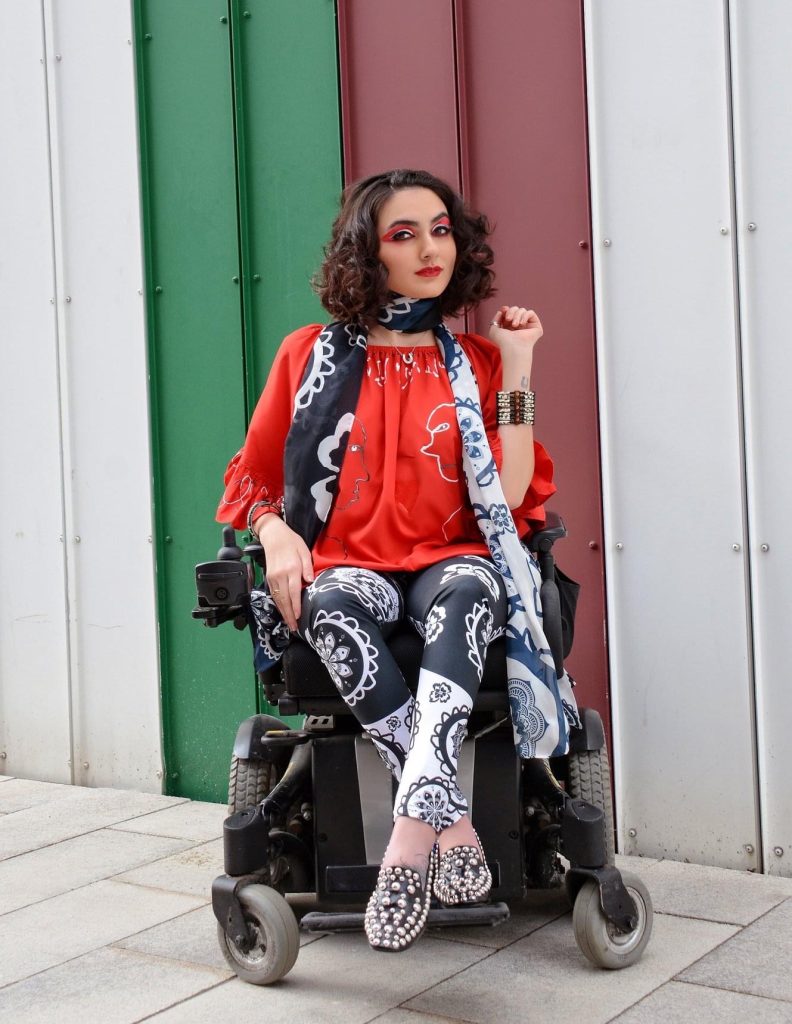 Photography Michele Taras | Designer Michele Taras
The responsibility to explain the needs as a minority with a disability
I am a minority as a person with a disability. I need to be vocal about my needs; I cannot pinpoint someone who may not know or understand my needs. I have a responsibility to explain my needs, and in return, the industry has the opportunity to listen and take action.
Right now, voices are being heard more than ever through various social media platforms. It is now in the hands of brands to listen and take action. Where there is a need, there is an opportunity for profit–money talks in this industry. Powerhouse brands and luxury fashion houses have the means to be able to cater to niche markets, such as adaptable fashion for people with disabilities. It is only a matter of how much they care and how it will impact their brand image. If society makes it unacceptable to exclude or leave behind those based on their physical abilities and look at them as "less than" worthy, the brands will be obliged to change and make a difference.
One of my goals is to become more vocal and active in the 'disabled community.' I am interested in motivating and inspiring everyone. I don't particularly appreciate being told "I can't" for any reason, even if it's because of my disability. I like to think of 'how I can.' I refuse to be limited to the constraints of my disability and think it is essential for others to see that as well.
I'm a highly motivated and determined individual. My parents have raised me to be limitless in my achievements. The barriers I face due to my disability are only opportunities for me to create solutions.∎