Redefining the Way Consumers Shop
by
Designing the Future of Fashion.
"Sustainability is not just in the design; it is also in other ways such as the process of design; sourcing of materials; and where the clothes are made."
Sustainable style is an indefinite concept that means different things to different people. Sustainability doesn't start and stop with a design. It extends from the source of the fabric to its production method, practices and interaction, to its consumers and right to its end life. If anyone knows this better, it is the Toronto-based brand CAITLIN POWER. Her clothing line is redefining the way consumers shop by designing for the future. Entirely made in Canada in small batches, Caitlin Power is deeply committed to high-quality, ethically-made, sustainable, and long-lasting fashion. The future of fashion and how she can make sustainability "cool" is her inspiration.
To find out more about the slow fashion practices within the CAITLIN POWER brand and its support for women and the environment at large, we talked to the designer about how she's making a difference with her design capsule collections and consultation with other brands on sustainable local fashion.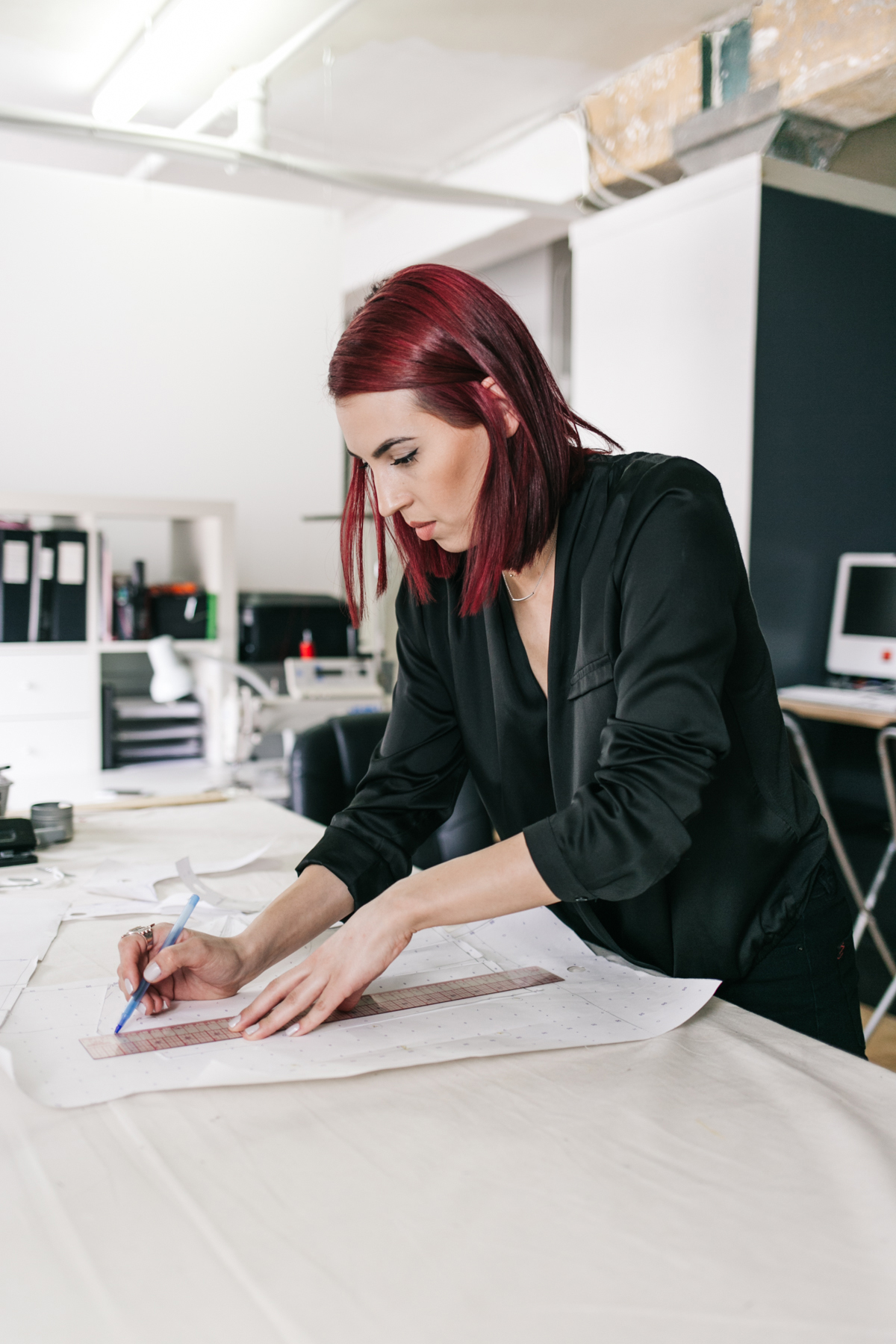 Caitlin Power in the studio. | Photography The Likeminded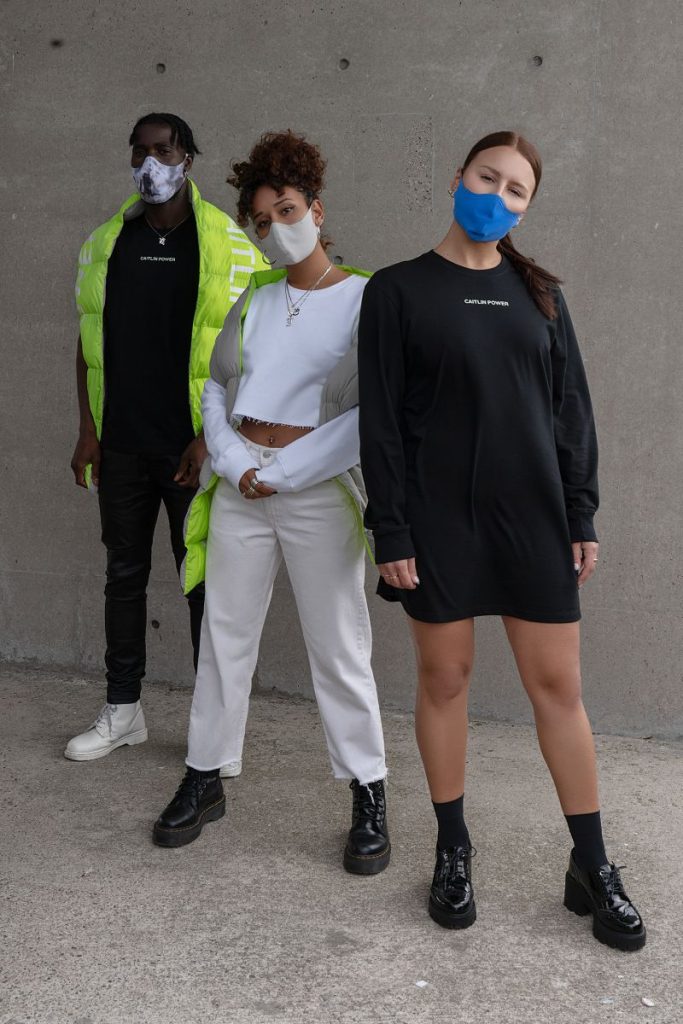 Capsule collection 3.0 | Photography Natalya Tegza | Models Jaron, Jules & Martina
Brand's primary aim:
To produce high-quality, long-lasting garments that have a minimal footprint on the environment.
When and how did you first decide to commit to sustainable fashion?
The idea of sustainability has been on my mind since college. I can't say I'm 100% sustainable yet, as it is a process of changing everything over, but I'm conscious of sustainability every day and make decisions based on that.
What was the inspiration for starting the brand CAITLIN POWER?
I started the brand immediately after my graduation. I won a competition resulting in a cash prize to build a collection and a photoshoot and fashion show. I continued developing my brand, participating in fashion weeks, and selling my clothing in local boutiques.
Did you always want to become a sustainable and ethical designer?
I've been in the fashion industry since 2008. I started showing collections in Alberta, then moved to Toronto in 2011, where I began showing at Toronto Fashion Week. I initially started with tailored womenswear and some menswear pieces, but now I've moved into more easy-to-wear pieces that are unisex. It wasn't always on the top of my mind to be a sustainable designer. When I was in school, it was always mentioned but had a "hippie" context around it, like unbleached muslin and minimal silhouettes. That wasn't my brand aesthetic, so I didn't think I could ever be sustainable. I've learned sustainability doesn't have to be just in the design; but how it's designed, how the materials are sourced, and the place of production.
What are the key elements that make your brand sustainable?
Making everything in Canada, choosing local suppliers first, manufacturing small batches not to overproduce, and designing pieces with longevity and quality.
What does sustainable fashion mean to you?
Sustainable fashion means that all garments are made with a lot of thought and care–this means thinking about all aspects of making the garment and how it can last years without ending up in a landfill. It's thinking about long-lasting materials and trims, local production, packaging, and durable design that fights the odds of trends.
What is the future of fashion according to you?
Unisex pieces that can be styled multiple ways is the Future of Fashion– morphing the garment into different items, such as zip-off sleeves to a vest, zip-off lower bodice to a cropped jacket. It's reducing the amount we spend on poor quality items and investing in long-lasting garments.
How do you connect yourself with the industry?
My purpose in the industry is to show that suitability can be cool and that it's easy to make small changes that have long-lasting positive effects on our environment.
Are there any resources or other sustainable fashion activists that inspire you?
I'm a big fan of Fashion Revolution and their way of getting the community involved and more aware.
Fashionwise, what are the simple steps you take to be more sustainable and ethical?
I wear my brand as much as I can or make clothing when I need something new. When I'm purchasing shoes or accessories, I contemplate all my purchases; sometimes, I leave them in my cart for a week to determine how essential and long-lasting the item would be in my wardrobe.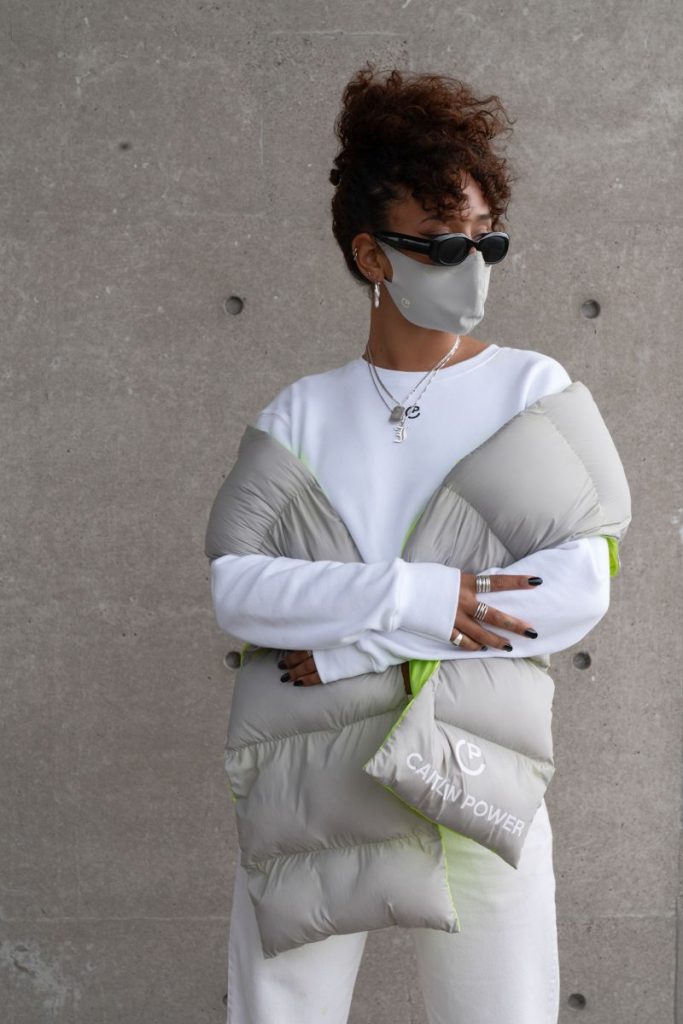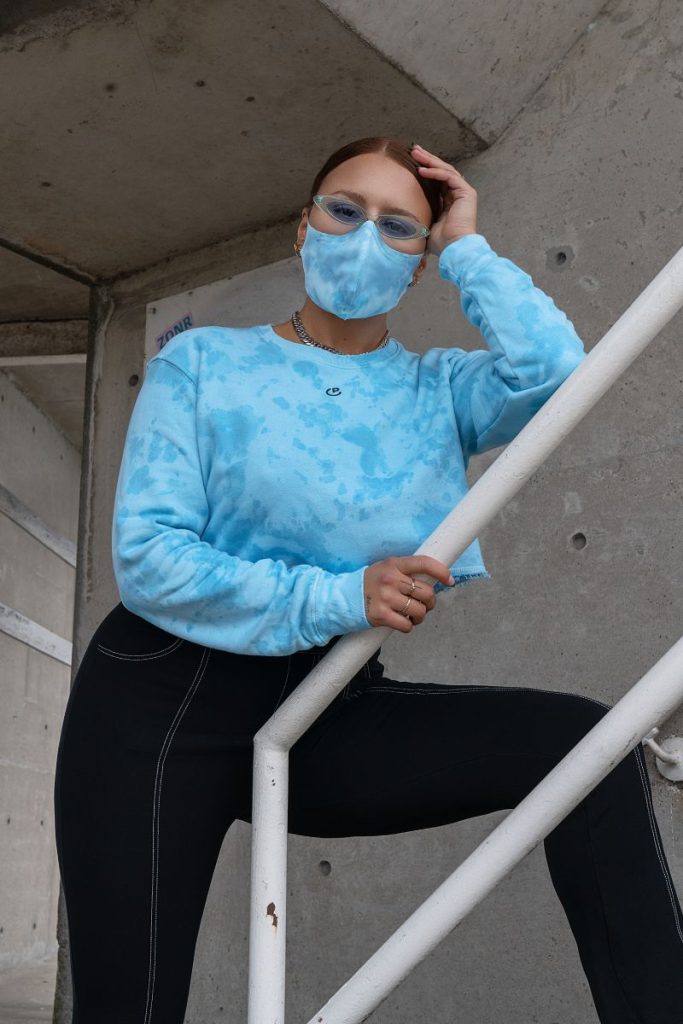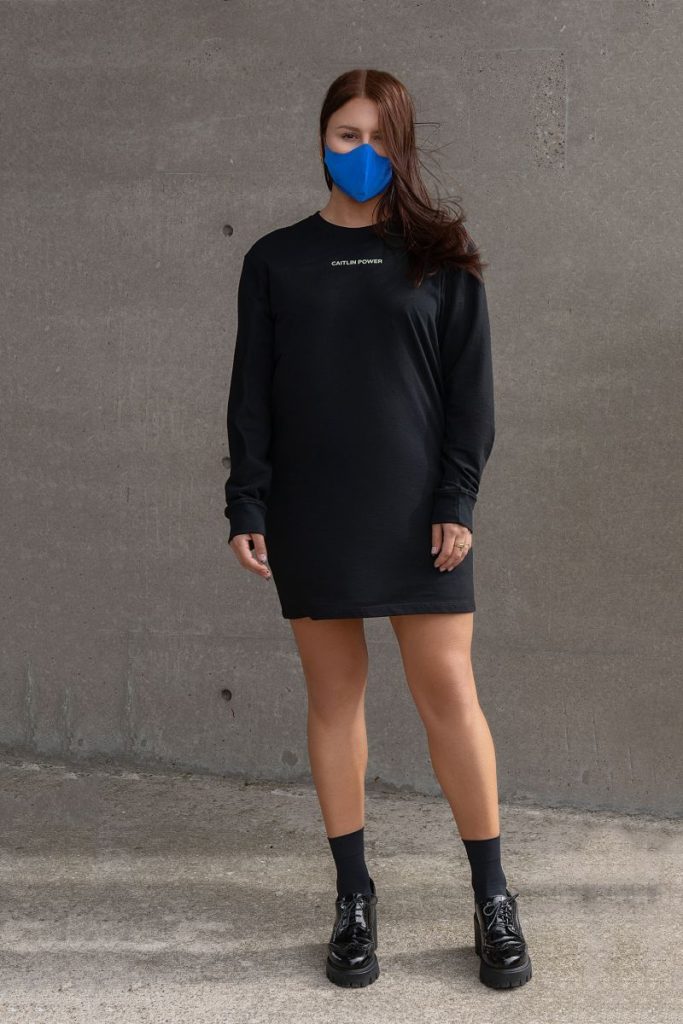 What are the main problems you see in the fashion sector today? How do you think we need to change the way we talk about issues within the fashion industry?
I don't think there is enough accountability held on the large brands for destroying our environment. Marketing creates a false image to make a brand likeable to consumers who are unaware of the truth. We need more light shone on the industry's dark side and more companies speaking about their sustainability practices. Consumers should be able to have more insight into the companies they invest in to make conscious decisions.




What materials do you use for sustainability purposes, and what techniques are you used to be resourceful with your working materials?
Our t-shirts and sweaters from our primary line are organic cotton milled in Toronto, and we finish all of the garments locally, as well. When we can, we use laser cutting or die cutting to minimize the scraps produced.
How have you seen the fashion industry shift gears on going green?
More brands and consumers are becoming more conscious about the adverse effects fashion has– Large brands have implemented their "green" lines that use recycled fibres; smaller brands have switched to sustainable packaging.
What must fashion companies do to make the industry sustainable within the next decade?
Brands need to start implementing sustainable practices ASAP–starting with bringing production back onshore. I believe the government needs to step up and help with grants to make this more accessible for brands. I think brands need to start thinking about the bigger picture of how garments are recycled or how we can build garment recycling into our companies. There is a need for more promotion and awareness about the dark sides of the fashion industry amongst consumers.
How would you explain the importance of becoming more ethical and sustainable to someone who isn't well versed in what that means?
Consumers should evaluate every purchase – question each garment they choose to buy and mentally calculate how much wear they will get from the item before it falls apart. Are they buying for a quick fix, or are they investing in pieces that will last a lifetime? Make consumers aware that fashion hurts our environment and that we can make a difference with our purchasing habits.
As consumers, the easiest way to be more sustainable in their approach to fashion is by researching the brand you want to invest in and questioning their ethics. Be more aware and thoughtful about every purchase.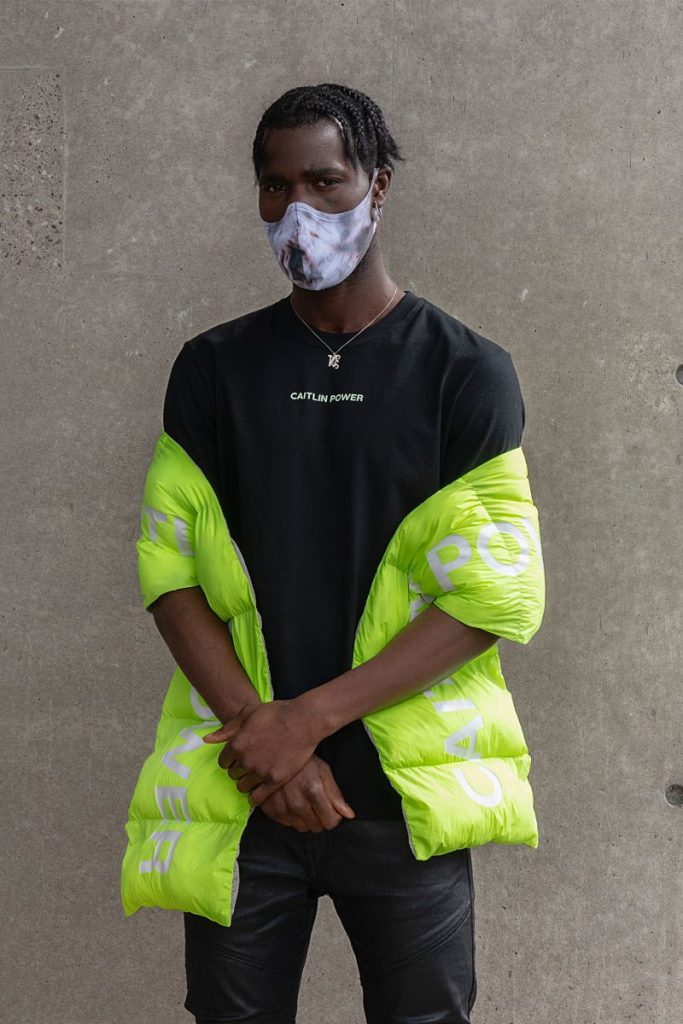 Capsule collection 3.0 | Photography Natalya Tegza | Model Jaron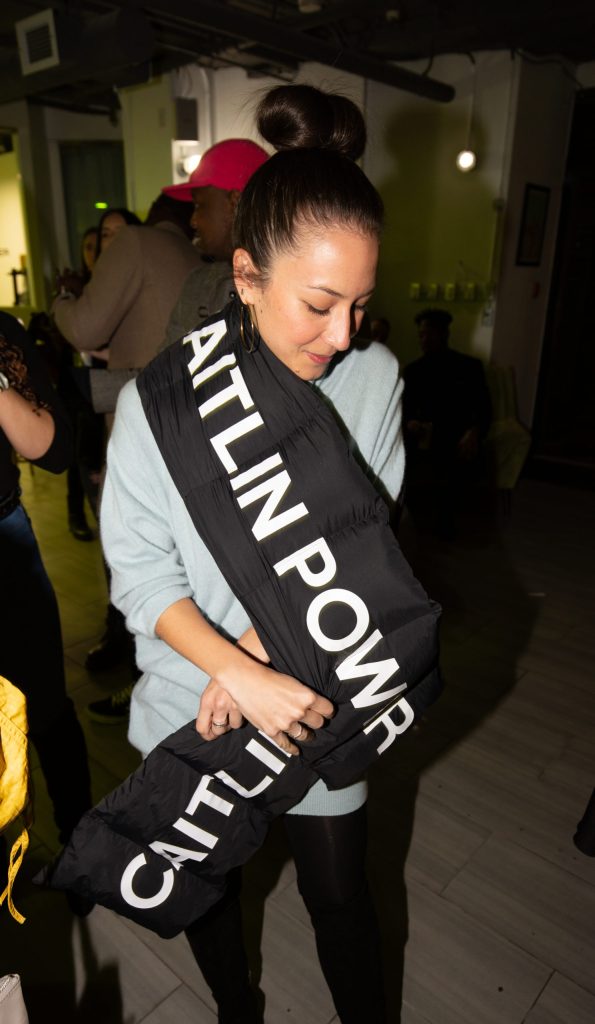 The Powerpuff Launch 2019 at Rebel + Beauty | Image Courtesy of Caitlin Power
What inspires CAITLIN POWER to move forward?
My customers and friends, and lovers of the brand inspire me. I believe there is more to explore in unisex pieces that have transforming features, and that to me is very inspiring!∎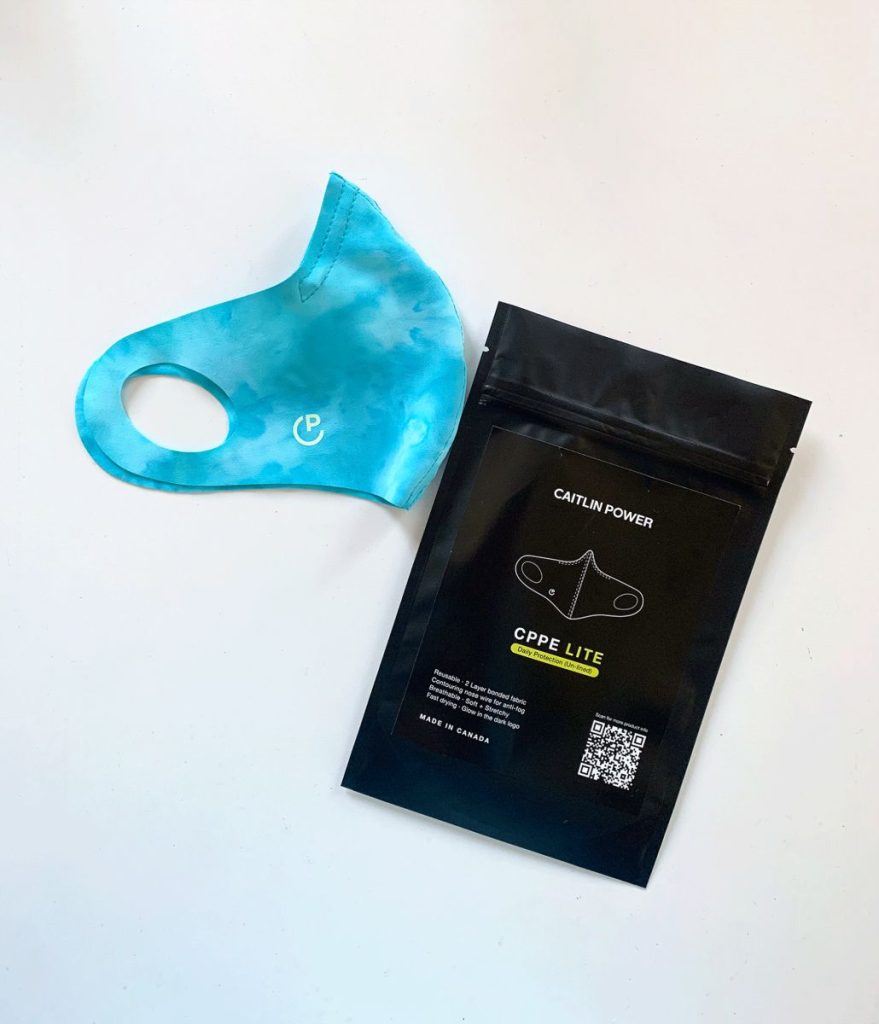 Image Courtesy of Caitlin Power