A fashion collection by Busted keaton
Be yourself, express yourself with BUSTED KEATON. "Too much weight is put by society to fit in and conform." The designer Keaton Kaplan wants his wearer to feel proud, attractive, free and authentically themselves in the clothing.
'Freedom,' the first collection by Busted Keaton, is comfortable and unisex in the fit, colourful and flamboyant–these are clothes designed to make the wearer feel free and open.
"Start-up Fashion Week was a great opportunity for the brand that connected me with other creatives of the industry who embodied and represented my clothing through each of their unique creative visions". Designer, BUSTED KEATON, Keaton Kaplan.
"Busted Keaton is all about understanding and accepting one's identity and being expressive through fashion. I appreciate the authenticity behind this label. The designer, Keaton, is brilliant about building his brand as a business that creates a meaningful dialogue and places importance on creating a community." Executive producer, SFW, Jodi Goodfellow.
Busted Keaton, a Toronto based fashion line created by Keaton Kaplan, is a proud locally-sourced Canadian clothing that aims to be all-gender inclusive, promote unisex wear and break down the gender norms.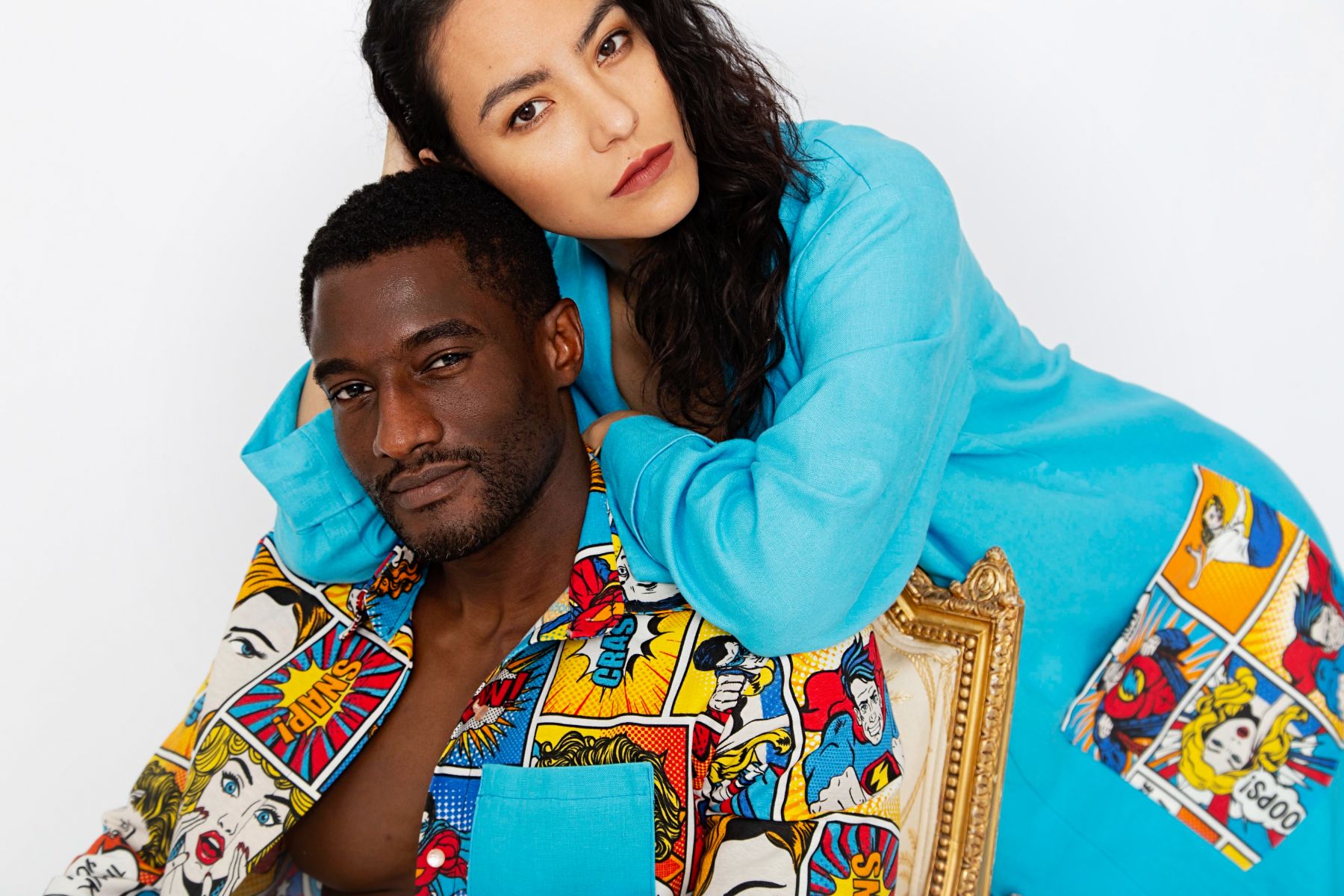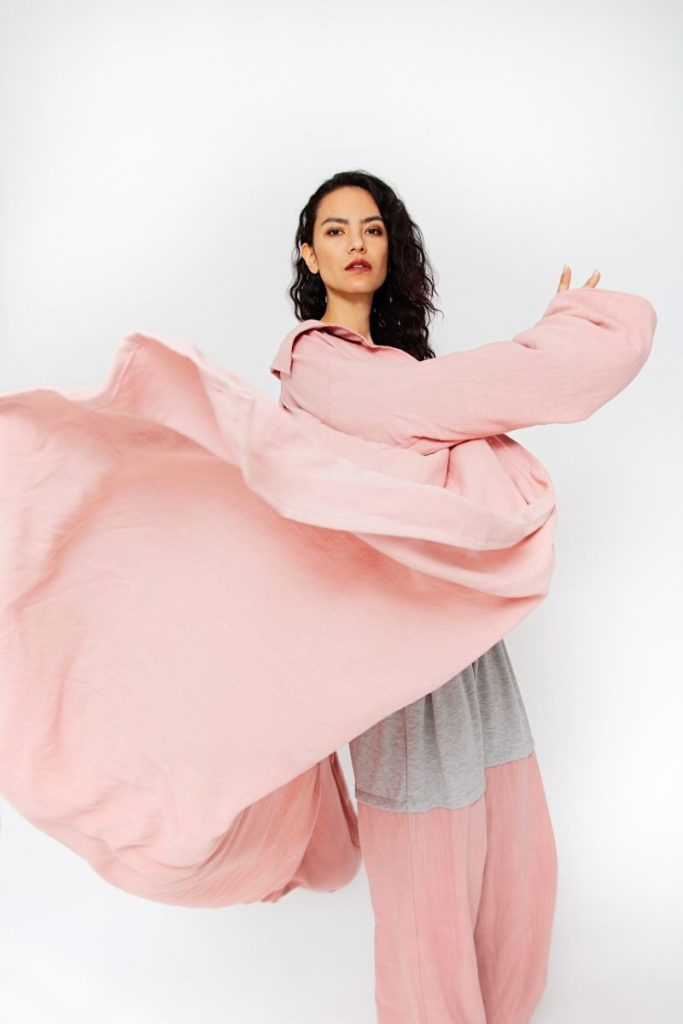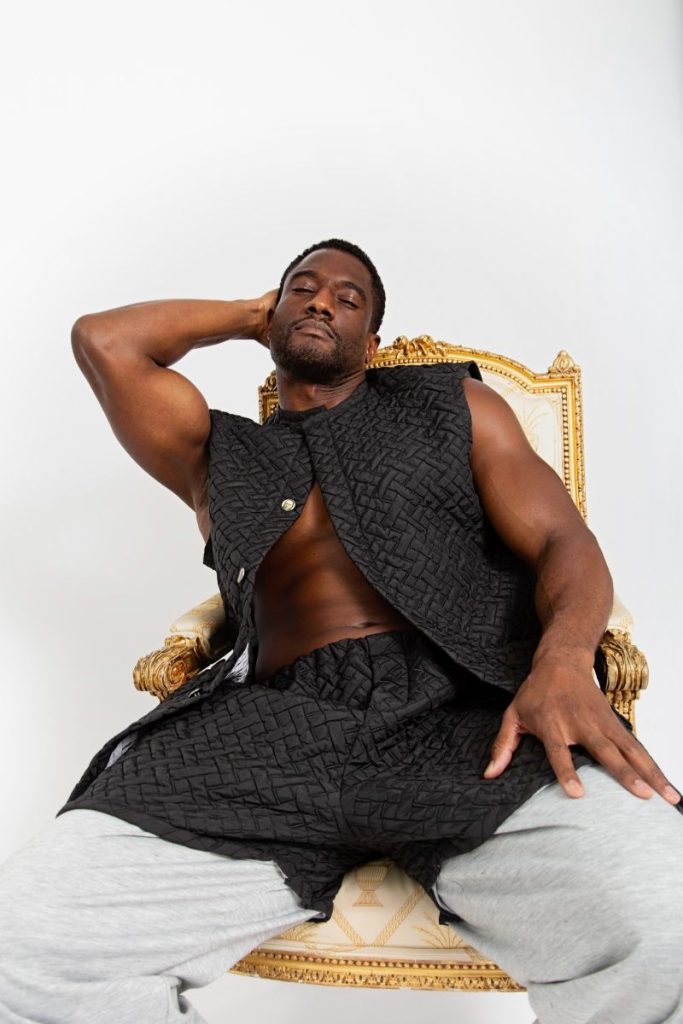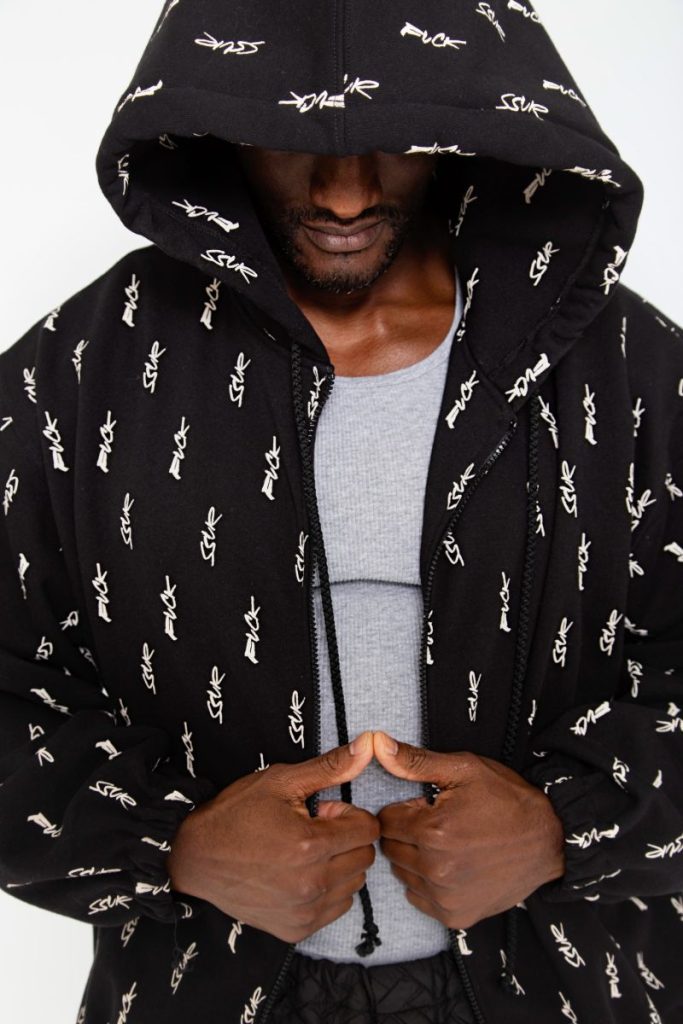 Photography Daria Perev @dariaperev
Models Eric Quarshie @fiteq | Jessica  Matten @Jessicamatten