Aille Design offers the blind fashion they can "see".
Clothes are one of our lives' necessities, and yet every morning, for millions of blind or visually impaired people, just putting them on is a difficult challenge.
Over the past few years, designers have made great strides to ensure people with limited sight feel the beauty and luxury of fashion.
Alexa Jovanovic, a Fashion Communication graduate from Ryerson University, has been incorporating Braille – the traditional writing and reading system used by blind people – into her designs to ensure that all people, regardless of disability, have access to experiential clothing.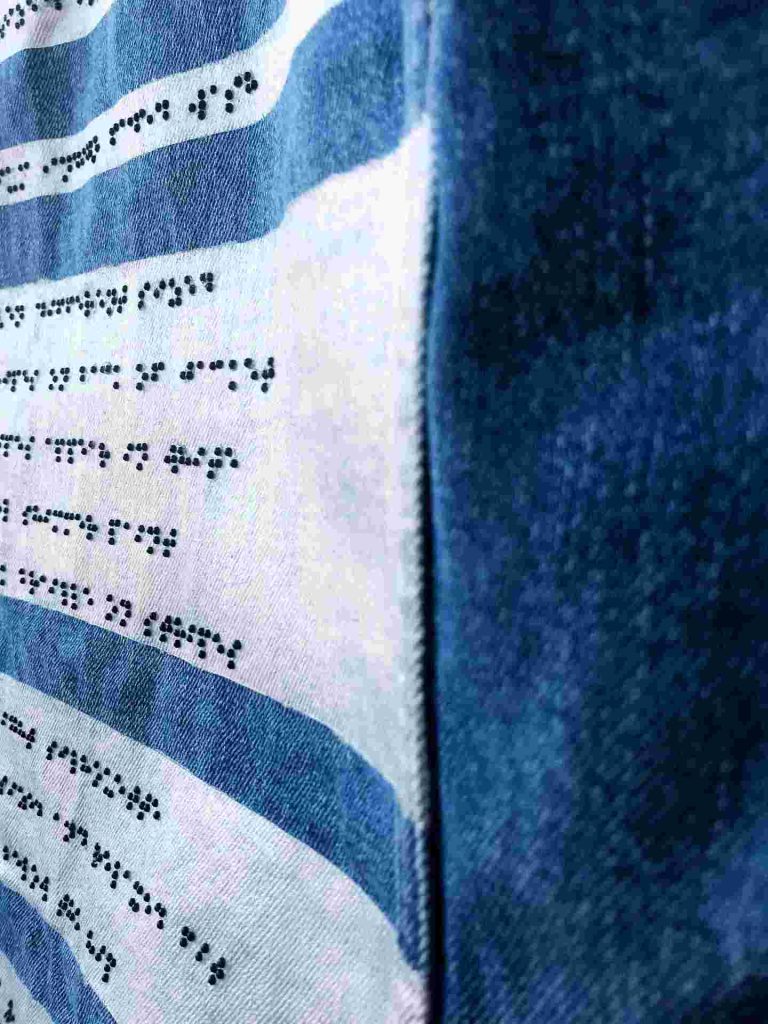 As a child, beaded clothing was Alexa Jovanovic's favourite, and it's something she never grew out of. It took her just a sight of a beautiful beaded jacket during her stroll in downtown Toronto to ignite the eyes of her creative mind to revolutionize beaded garments beyond their aesthetic value. She saw function in beads; it reminded her of Braille and wanted to use beads to create legible phrases and empower an entire community of people. The concept of combining Braille and fashion became her final capstone project while studying Fashion Communication at Ryerson University. A white collared shirt with black beading was her prototype– it tested the legibility and effectiveness of different bead sizes, spacing and fastening techniques. She built strong relationships within the blind and low vision community to understand better the impact this concept could have. In January 2020, the Braille in Fashion project rebranded as Aille Design, an emerging designer fashion brand changing the way society views inclusive design. In just one year, Aille Design went from having two research prototypes to effectively launching a thought-provoking fashion brand that received international media coverage and recognition from large corporations and trailblazers. Jovanovic explains that "Aille" comes from the French verb Aller, which means to move forward. Aille Design is actively working towards leading the way in making fashion a more inclusive industry. The specific pronunciation of the name Aille Design pronounced "I" and "eye" reflects the increased independence and empowerment the garments create. The braille reader can fully envision the garment without help from someone sighted through touch, explains Jovanovic. All Aille Designs are created in collaboration with blind and low vision individuals through a co-design process that involves the consumer, from product ideation to marketing materials to long-term strategy.
"Good design shouldn't exclude anyone!"
"My philosophy behind the company is "good design shouldn't exclude anyone," she says, so by working through a co-design process and gaining that first-person insight, inclusivity becomes ingrained in the company culture. These co-design processes occur with a diverse group of individuals from both sighted and non-sighted communities to ensure the designs are fashion-forward and appeal to a more extensive fashion and socially-conscious community. With the blind and visually impaired community, Aille Design discusses the legibility and placement of the Braille beading, different clothing styles, and the types of information and phrases to be included in Braille. They work with the sighted community to inspire garment aesthetics, perceptions towards blindness and disability and incorporate Braille beading into mainstream fashion to create more inclusive representation in the industry. During these co-design sessions, they discovered the functional value in creating garments with Braille beading that describes clothing characteristics such as colour, textiles, wash instructions, and fit. Besides, they also discovered the desire to create garments that highlight positive messages.
Fashion can unite people or separate people. Jovanovic observed that the conversations centred around inclusivity in fashion often focus on being size-inclusive, although recently have emphasized race, gender and age. But even when the conversation is about inclusion and diverse representation, the topic of disability is still excluded, she stated. The fashion industry has recently become more aware of the importance of diversity, representation and inclusivity. According to Jovanovic, even though certain brands have done a phenomenal job instilling these values, the problem is when companies and influencers treat diversity and inclusion as a "trend" instead of incorporating it into their business model. Aille Design saw the opportunity to be the industry leader– in designing an effective solution for this underrepresented market. She justified her objective by explaining the common misconception of how individuals with low vision don't care about their appearance. She reiterates that everyone's relationship with fashion is different, regardless of their ability to see. We can enjoy fashion in many ways beyond seeing clothing–it is about presenting a unique identity. It's a social construct and says so much about who we are and what we value, says Jovanovic.
"When we focus strictly on disability and creating adaptive clothing that is functional, but not fashionable, we inadvertently make the disability the focal point of the person's identity. This lack of knowledge and understanding has led to creating products that aren't truly valuable to the end-user and completely misrepresent the blind and visually impaired community."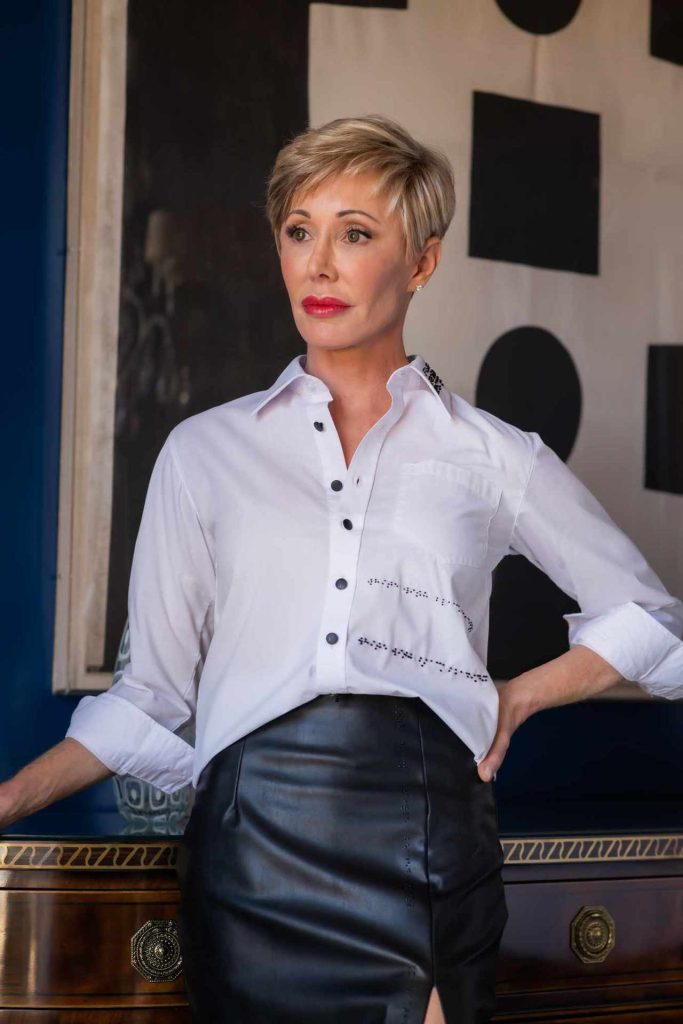 Model Catherine Harrison
Photography Julia Wagner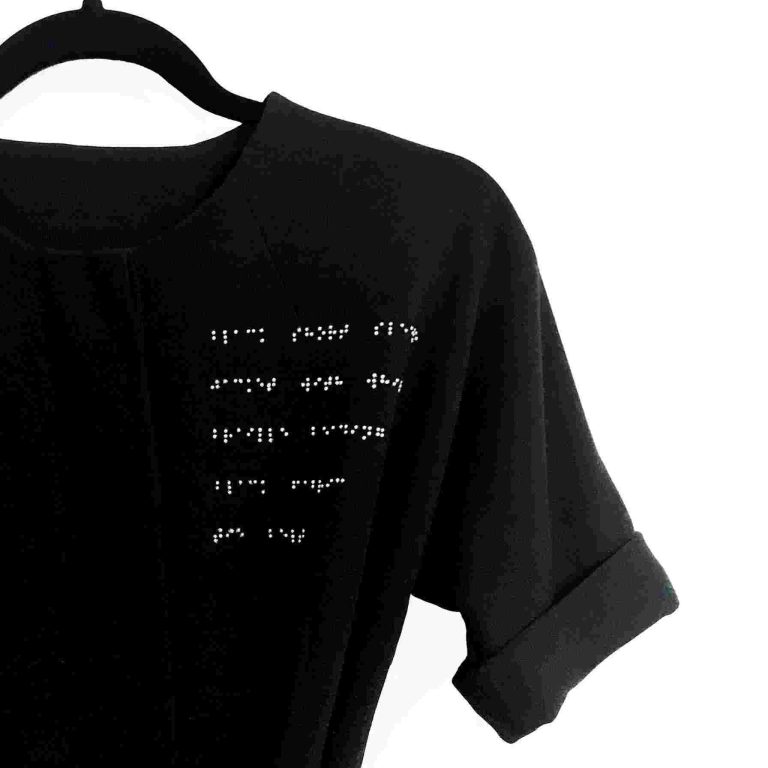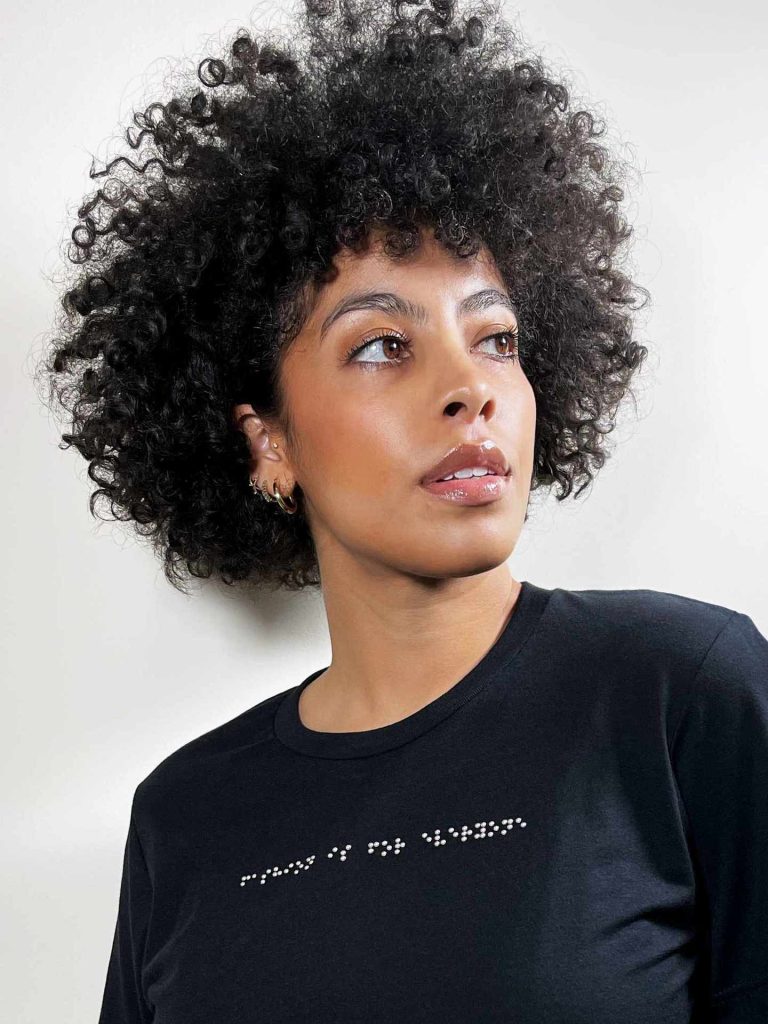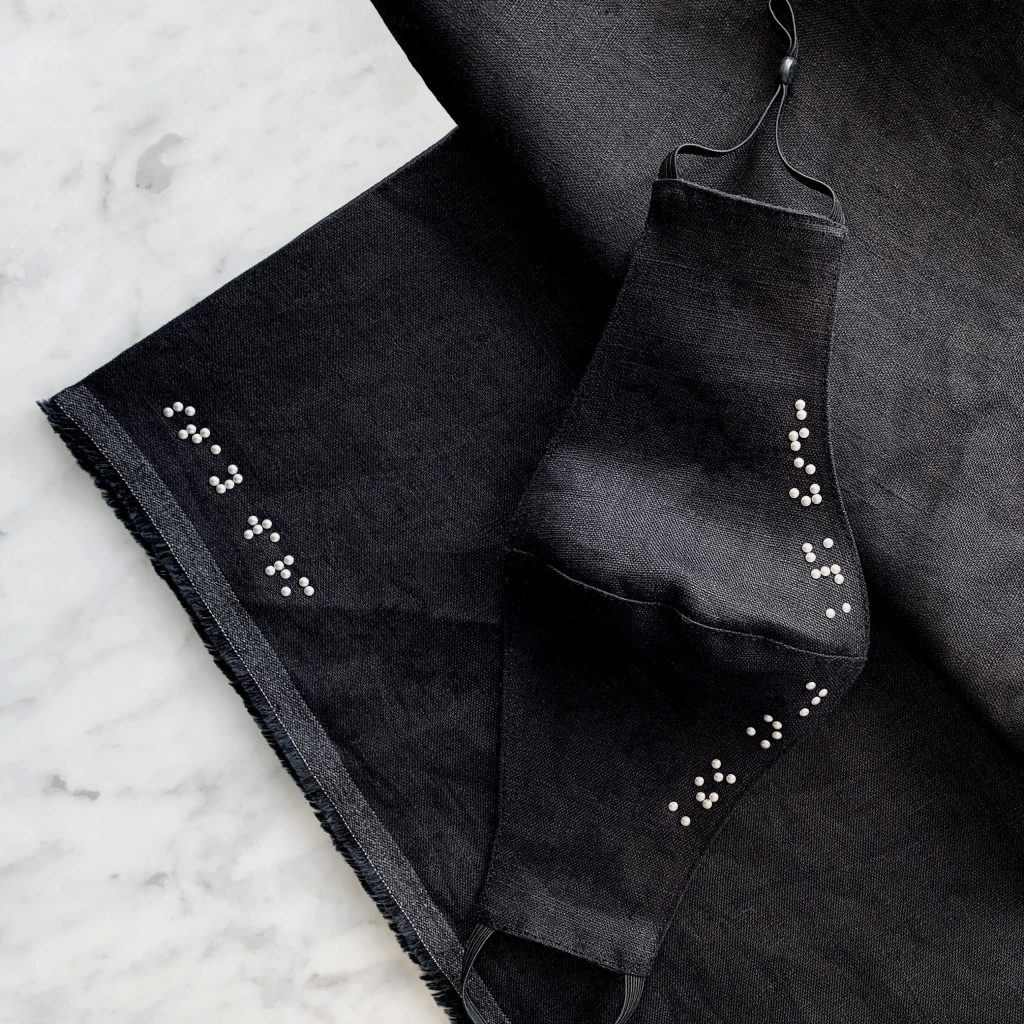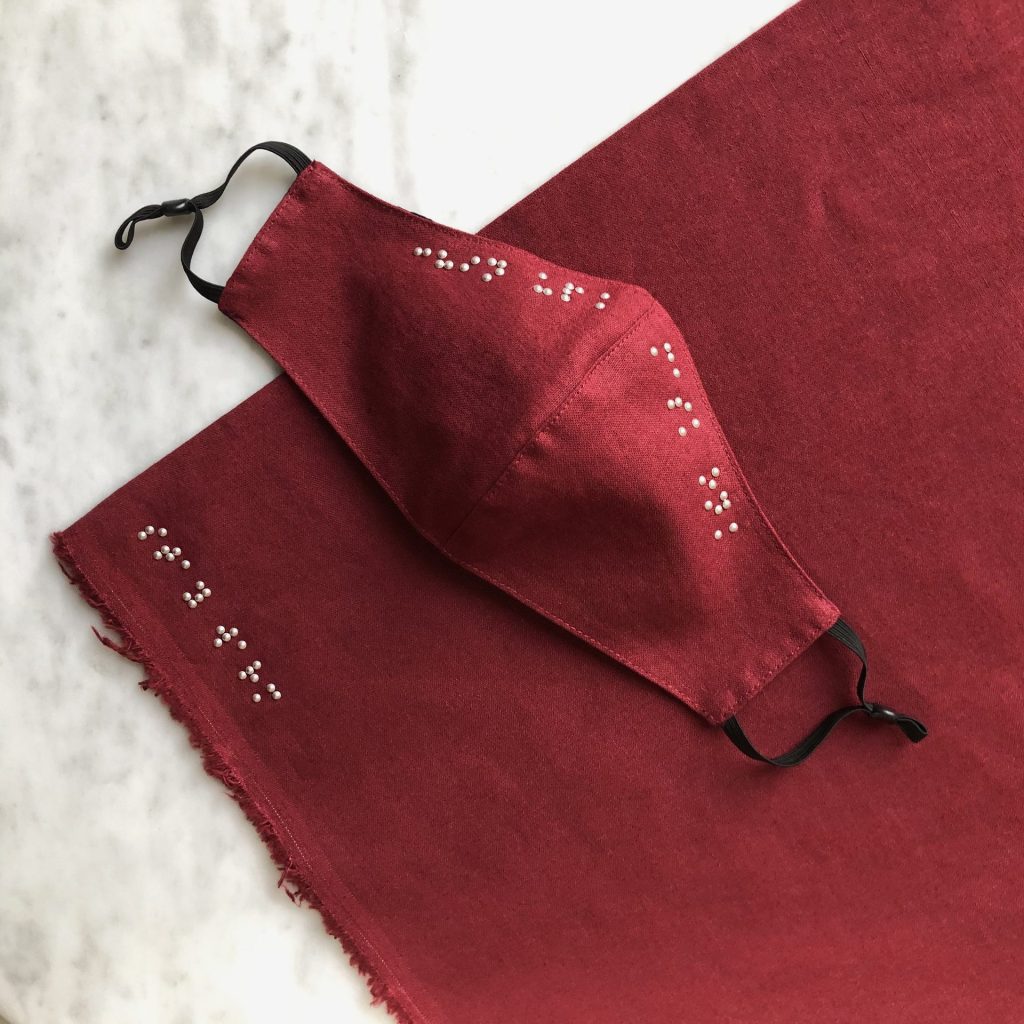 Their products that appeal to a broader market of sighted and non sighted fashion lovers took charge to help eliminate stigmas surrounding accessible fashion. They seek to educate society about the importance of inclusive practice and take their product from a niche functional market for blind consumers to mainstream fashion for everyone. This is not a full stop for Aille Design. While growing Aille Design to a level that brings inclusive design to mainstream fashion globally, they want to help normalize the inclusion of individuals with disabilities in all areas of fashion, from clothing design and modelling to accessible retail environments and experiences. Create a new standard of inclusion–that is the way forward for them.