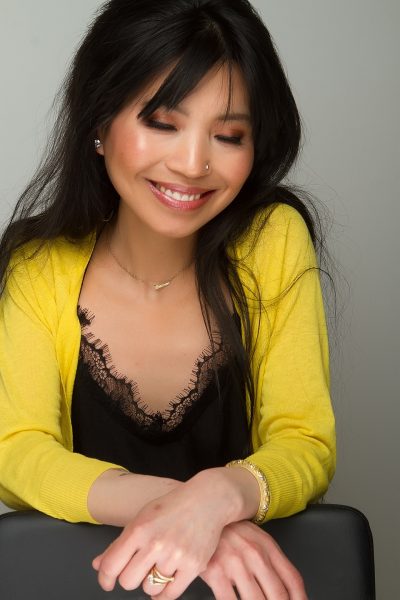 You think before you speak, and most certainly before you wear. You are equally inspired and critical of the world in which you live, as are you with the cloth on your back. You rally on Monday and drink tea on Tuesday; your complexity is met only by your passion.
In FORWARD, you find where passion marries purpose. A modern publication for a changing city, celebrating and inspiring innovation, meet FORWARD Fashion Toronto. Heading Toronto's first and only fashion magazine, Ugyen Wangmo is well aware of the effect that the style industry can have on the city's economics.
"You called out for change
and we listened."
Once a city of substantial independence, the 6ix is home to an infestation of external corporations which contribute nothing of long-term economic value to We, The North. Have we forgotten the unique community that vibrates beneath the billboards? You call out for change, but it is too slow to find you in fashion magazines while they focus on the psychological pull of airbrushed idealism. You call out for change and change finds you in the entrepreneurs and volunteers of Toronto's fashion industry. You call out for change, and change finds you in FORWARD, committed to representing the truth of the diversity beauty in your fair city. You called out for change, and we listened.
About FORWARD Fashion Magazine
 
FORWARD Fashion Magazine is an independent print-on-demand publication with a push for digital editions, run and operated by Ugyen Wangmo. We also continuously engage the community with a shared identity and provide a supportive platform to help talents share their artistic expression through our daily online content. 
"In the face of major climate and resource crisis, we understand the importance of moving towards eco-friendly business models and fight against paper-waste and deforestation."
 
Based out of Toronto, ON, Canada, FORWARD is so much more than a fashion magazine, but a creative playground dedicated to inspiration and observation of Toronto's very own local talents for global evolution of creativity and critical thinking.
 
One of the most multicultural in the world, Toronto, boasts its unique style of Fashion. But that diversity is not reflected by the media. There is no magazine entirely dedicated to the local talents (often the underdogs of the fashion industry), or recognize the value of diverse artistic expression beyond those that have 'made it big' or 'fit within the mainstream media.'
 
The diverse talent and innovation flooding the fashion and beauty industry of Toronto– and beyond, is what inspires the pages of FORWARD. With the purpose, "to be an authentic representation of the community," FORWARD has heralded a new chapter in magazine publishing.
 
Published twice a year with contents that are a blend of high Fashion and world-class photography, with features that allow Canadian talent to showcase their skill and inspire–each beautifully crafted edition is a collectors' item.
 
DIVERSE, INCLUSIVE, and INTELLECTUAL, FORWARD is packed with exclusively Toronto-based contents that are in perfect reflection of community, and growth. Each seasonal publication acts as a time capsule of Toronto's fashion and beauty industry. Our take on Fashion supersedes the routine discourse. With a focus beyond seasonally-based trends, FORWARD has curated to champion diversity of local voices in Fashion and encourage creative freedom. We leave no one behind and pride ourselves on equal representation. The magazine bridges academia and the fashion industry while it links philosophy and practice in Fashion, all through critical analysis of the contemporary landscape, history, and theory.

We recognize the social and cultural movements to understand the influence it has on Fashion. Through analysis and interpretation of what the "next" future may be, we work to ensure the progression continues in a viable direction.